THE LATEST & GREATEST EXHIBIT CONCEPTS NEWS
Event Marketer has named Exhibit Concepts to its annual Fab 50 list, which recognizes the top fabricators serving the event and trade show industry.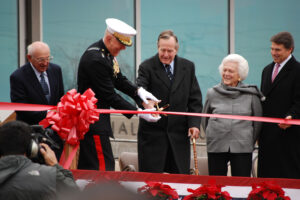 The National Museum of the Pacific War is an immersive experience for visitors. On December 7, 2009 the Museum hosted the Grand Re-Opening of the newly expanded George H.W. Bush Gallery. Former President George H.W. Bush and his wife Barbara, along with Texas Governor Rick Perry, were on hand that day to cut the ribbon.
Read More »