THE TRADE SHOW NEW BUILD
RFP TEMPLATE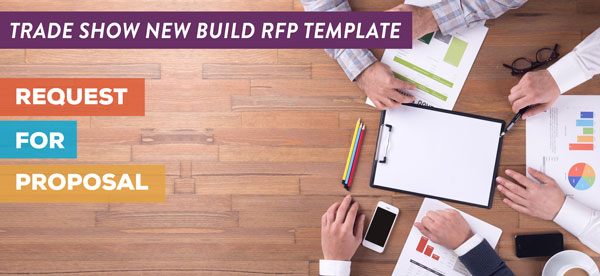 So, you need a new trade show booth. Asking your peers for recommendations, looking in magazines and directories for award winners or searching Google for exhibit houses is a good start to build a potential candidate list. But, if you aren't ready to sign with a new partner based on a recommendation, your next step is likely writing a new build request for proposal (RFP). There is no industry standard for this type of request, but there are some key elements you should include to gather the best responses.
We created this Excel template to help you get started.
The Trade Show New Build RFP Template is ideal if you are attending one show and want an exhibit house to focus solely on your presence there. This is a shorter form template that covers basic capability questions. If you are looking for a new design and engagement, this is your template.
Need a more complex Trade Show RFP Template for multiple shows? Our Trade Show Program RFP Template is just the thing; you can download it HERE.