Exhibit Concepts, Inc. is full of creative and passionate people dedicated to providing unique solutions and excellent customer experiences.
We are an award-winning event marketing partner that designs and produces experiential environments, including domestic and international trade shows, museums, executive briefing centers, corporate interiors, vehicle marketing and tours, experiential and interactive engagements, creative and design services, and program management.
We are passionate about providing custom brand experiences which create unique connections between our clients and their customers.
Our History
What if you showed up for work one day and found the doors chained closed and the company out of business?
For Ned Brown, the answer was simple: he started over. It was in that moment, standing outside and realizing his client's exhibits were locked inside, that he decided to follow a long held dream and founded Exhibit Concepts. Born of a strong personal investment in his client's success, Ned built the company on the foundation of excellent customer service.
We understand that our clients' exhibits, shows, facilities, and events are part of their marketing lifeblood, and we do whatever it takes to get the job done on time and accurately. ECI has grown since those early days, now with a 200,000 square foot facility in Dayton and a 40,000 square foot facility in Chicago to handle all of our customer's needs.
Now owned by Ned's daughter Kelli Glasser, we are proud of our certification from the Woman-owned Business Enterprise National Council (WBENC). This makes us one of the largest nationally-certified companies in our industry, and we are privileged to support several clients in the supplier diversity space.
Our vision for the future is to continue to grow and evolve.  But one thing will never change and is at the root of every decision – our commitment to customer service.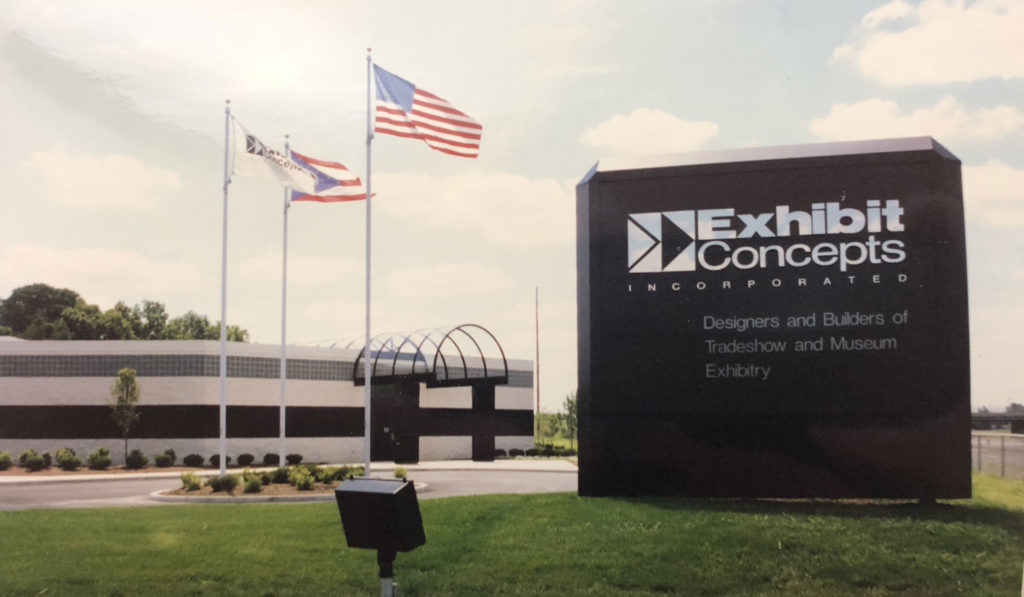 The Year: 1978 | The Place: Dayton, Ohio
THE BEST PLACE TO WORK
Exhibit Concepts is proud to be named a Best Place to Work in Events, named by Event Marketer magazine.
We believe that our business is about people—our clients, their clients and most importantly, our people. Exhibit Concepts is proud to be named a Best Place to Work in Events. We recently spoke to our employees and asked them one question:
What makes Exhibit Concepts a Best Place to Work?
Watch the video on the left to see what they said.