It is a new year and that means new opportunities in the trade show world. It is much needed after the challenges stemming from the Coronavirus pandemic. Fortunately, as we noted back in October, face-to-face marketing has returned with vengeance. Despite economic uncertainty, it is showing no signs of slowing down.
What can we expect from the industry in the year ahead? It is difficult to predict. Trends can be influenced by factors ranging from technological advancement to consumer behavior and even global events.
Despite the problematic future-forecasting task, our team of experts is weighing in on what they foresee happening on the show floor in 2023. 
Modular builds have become more popular in recent years, and the growing trend shows no signs of slowing. It is not surprising considering the benefits ranging from better sustainability to greater flexibility. Modular booths also allow for more rental elements and versatility in implementing technology.
In 2022, Nestlé Purina debuted a scalable booth that could be as small as 10'x10' to as large as 30'x60'. The booth provided flexibility and space for the company to also utilize unique engagements and technologies to attract attendees.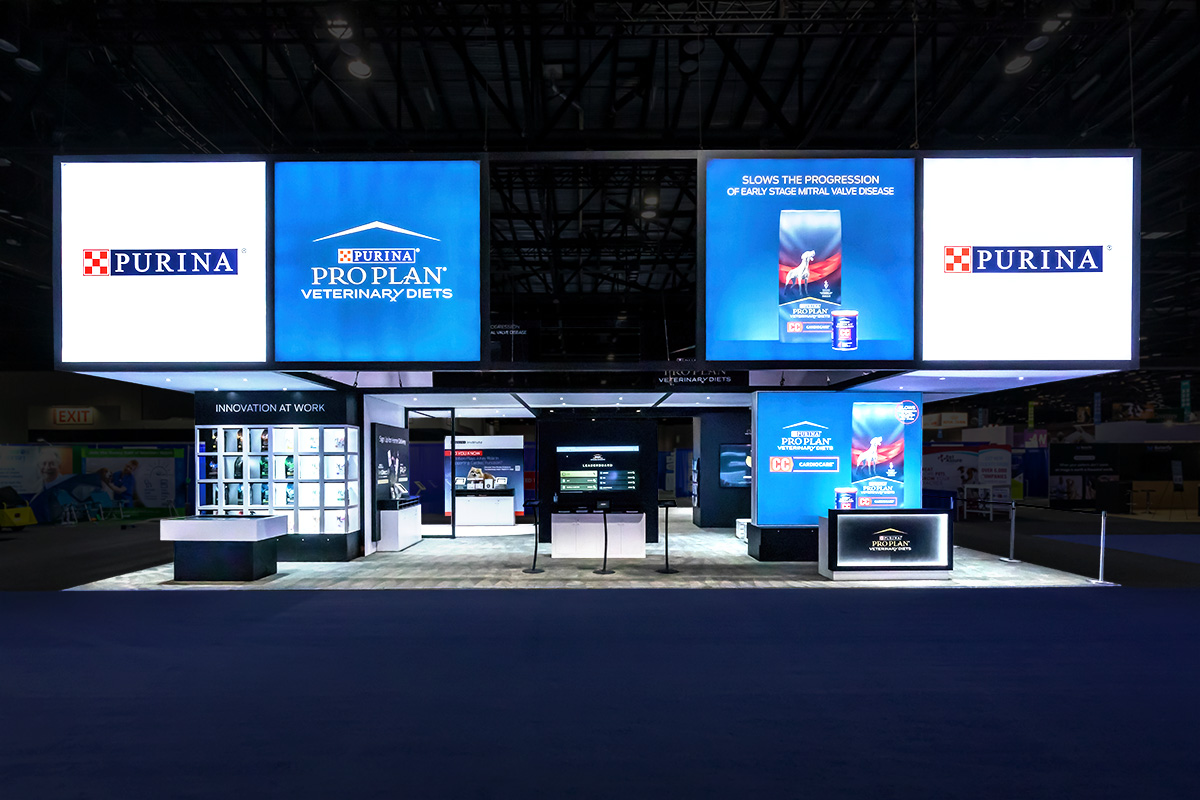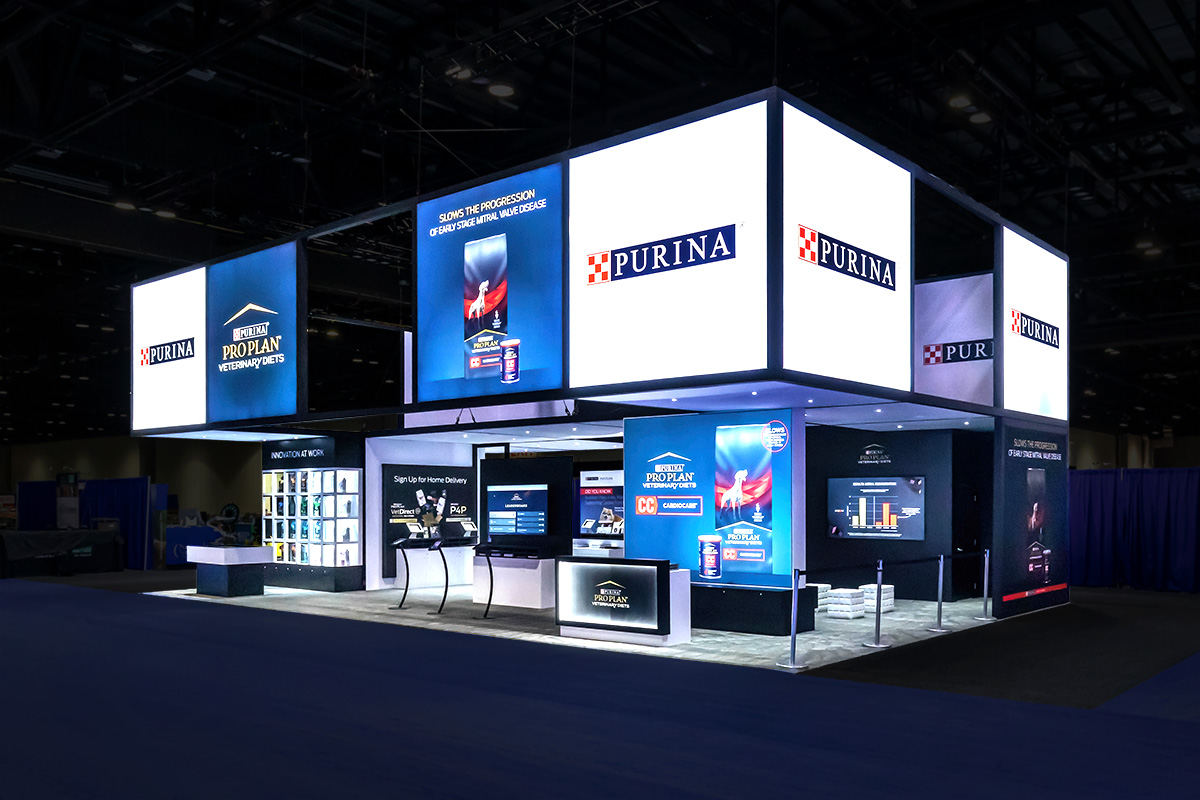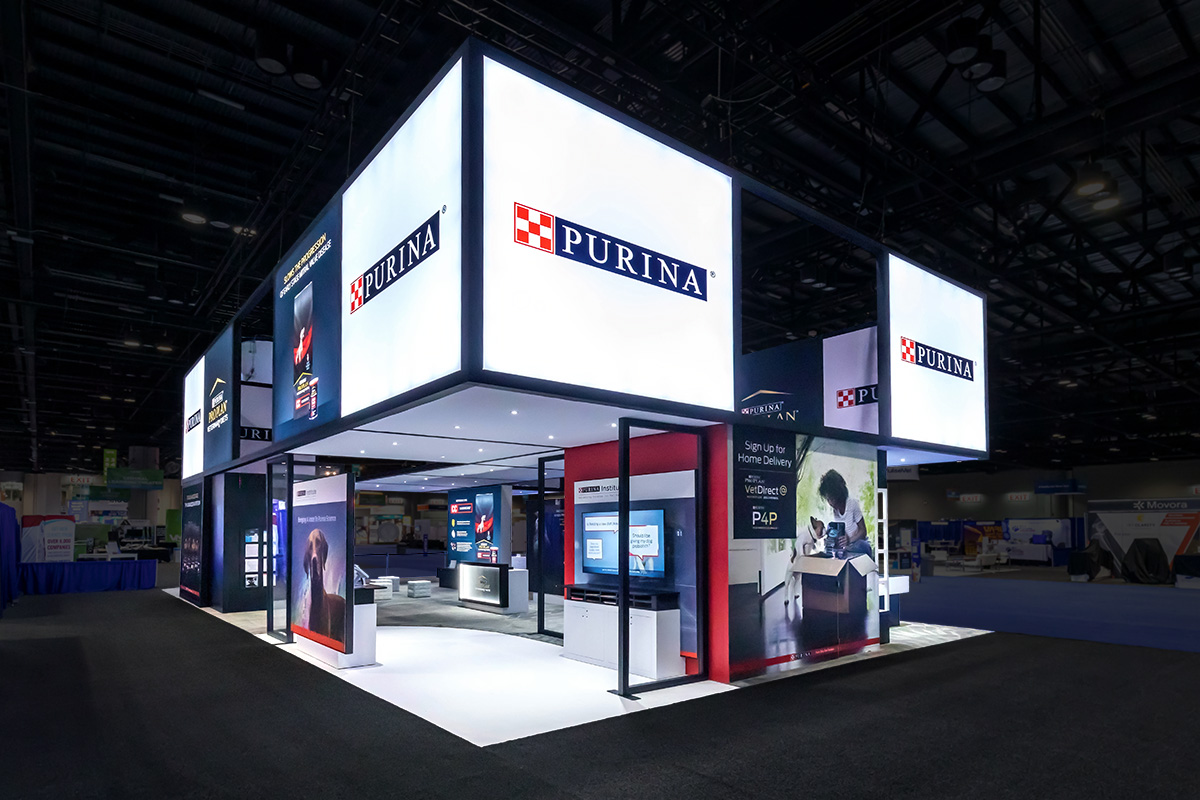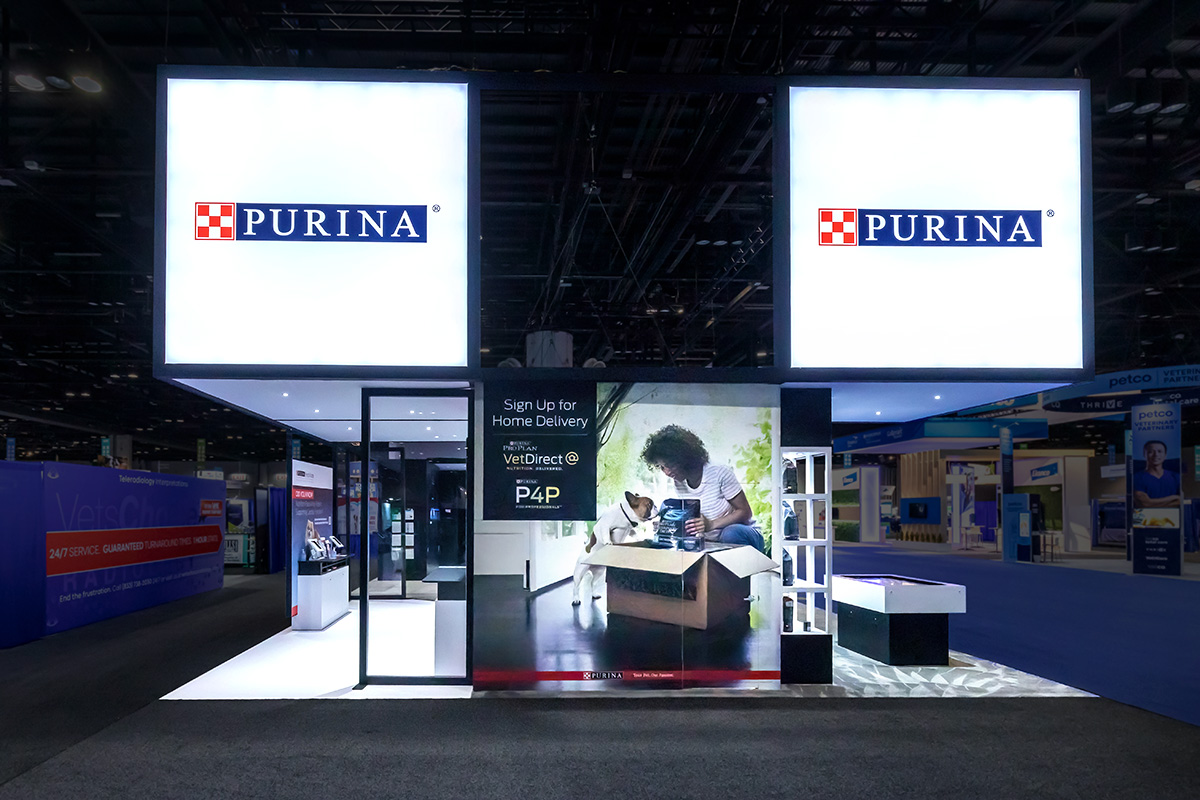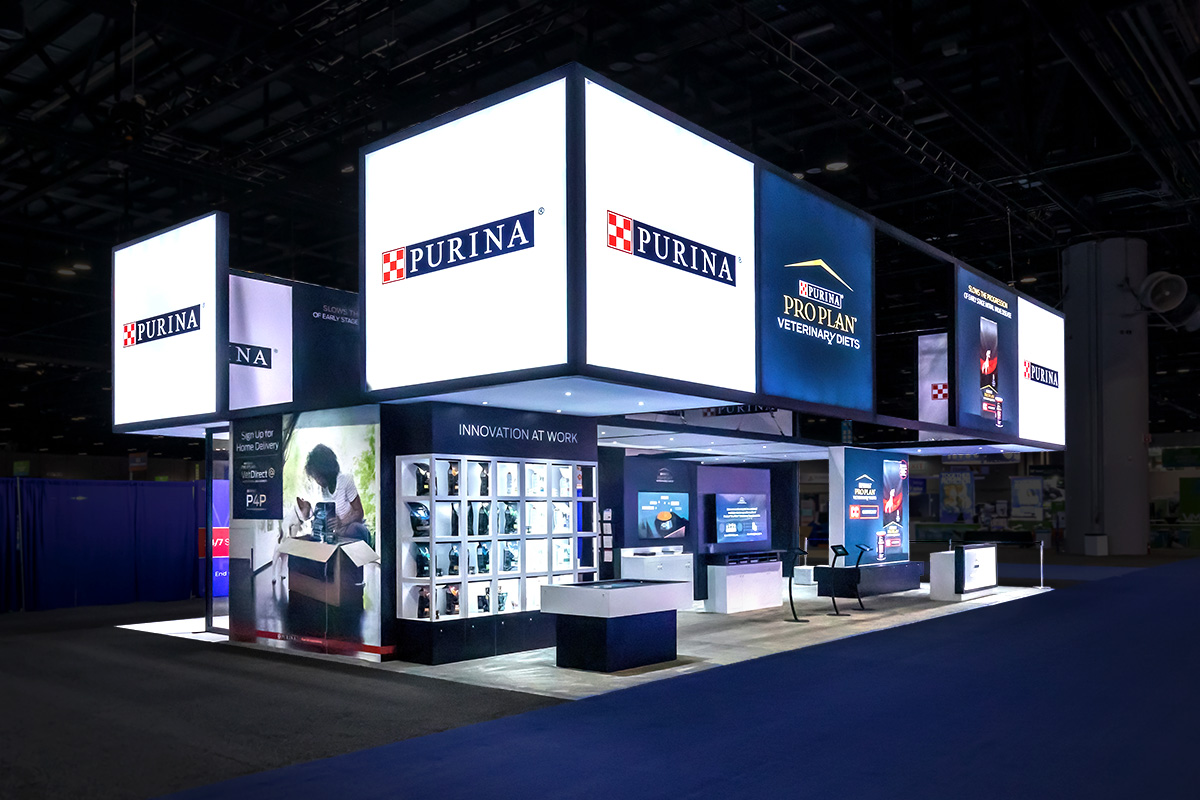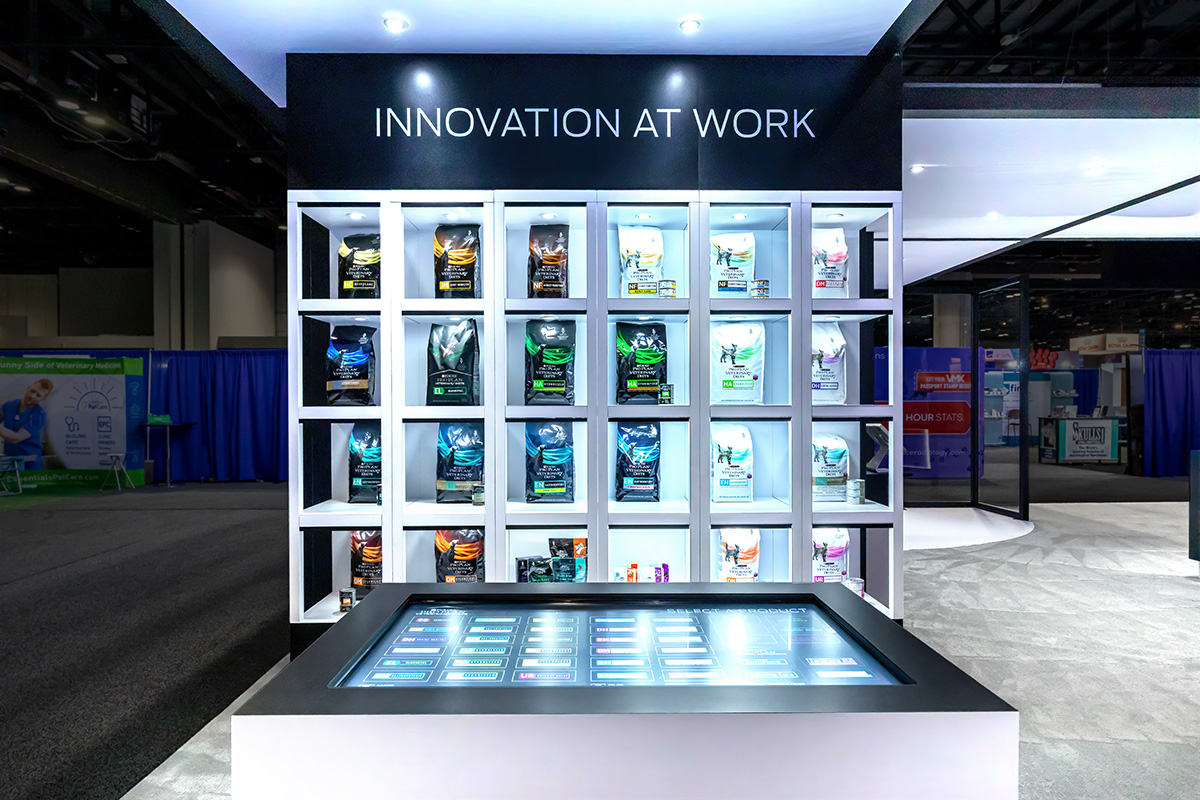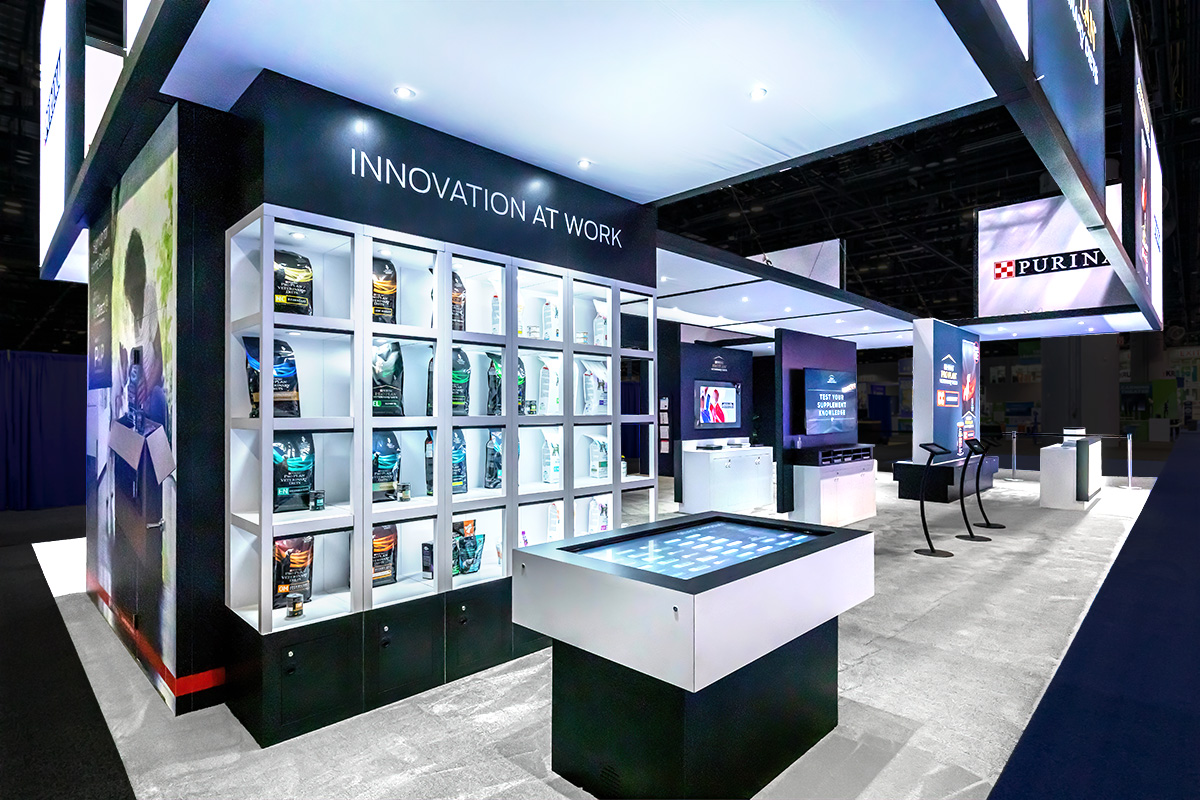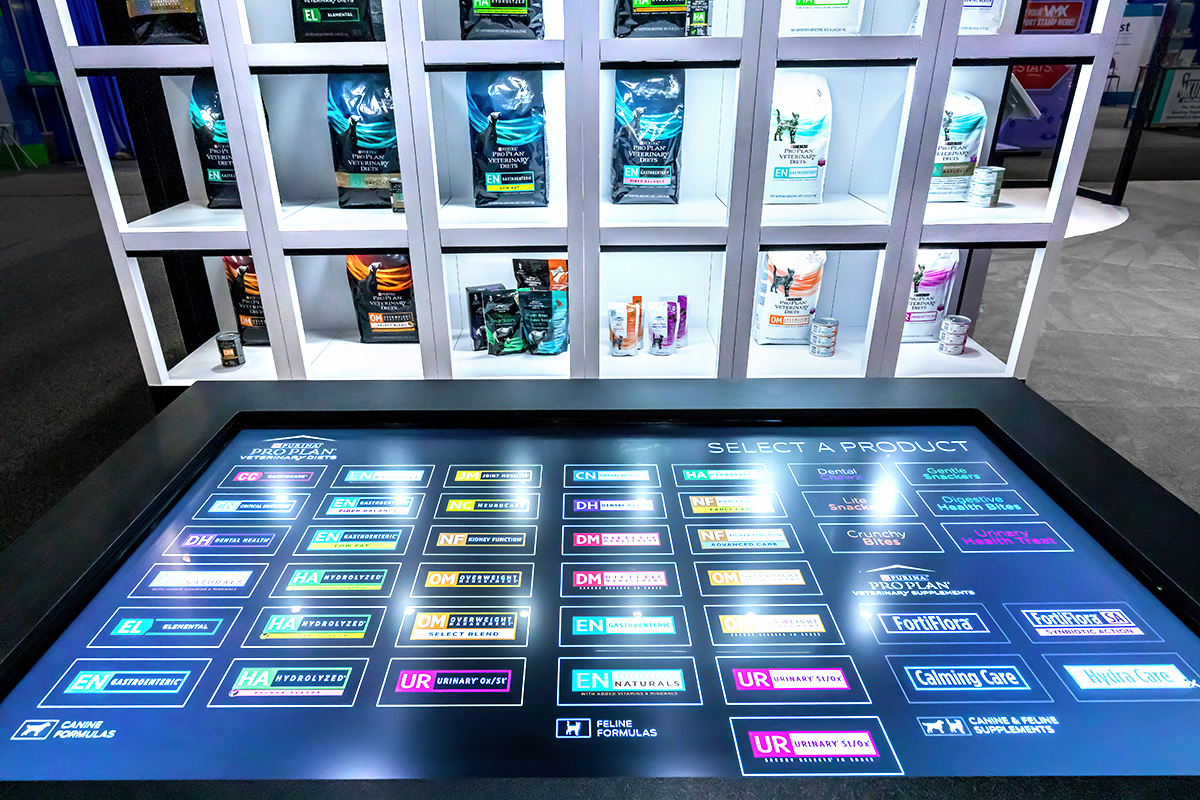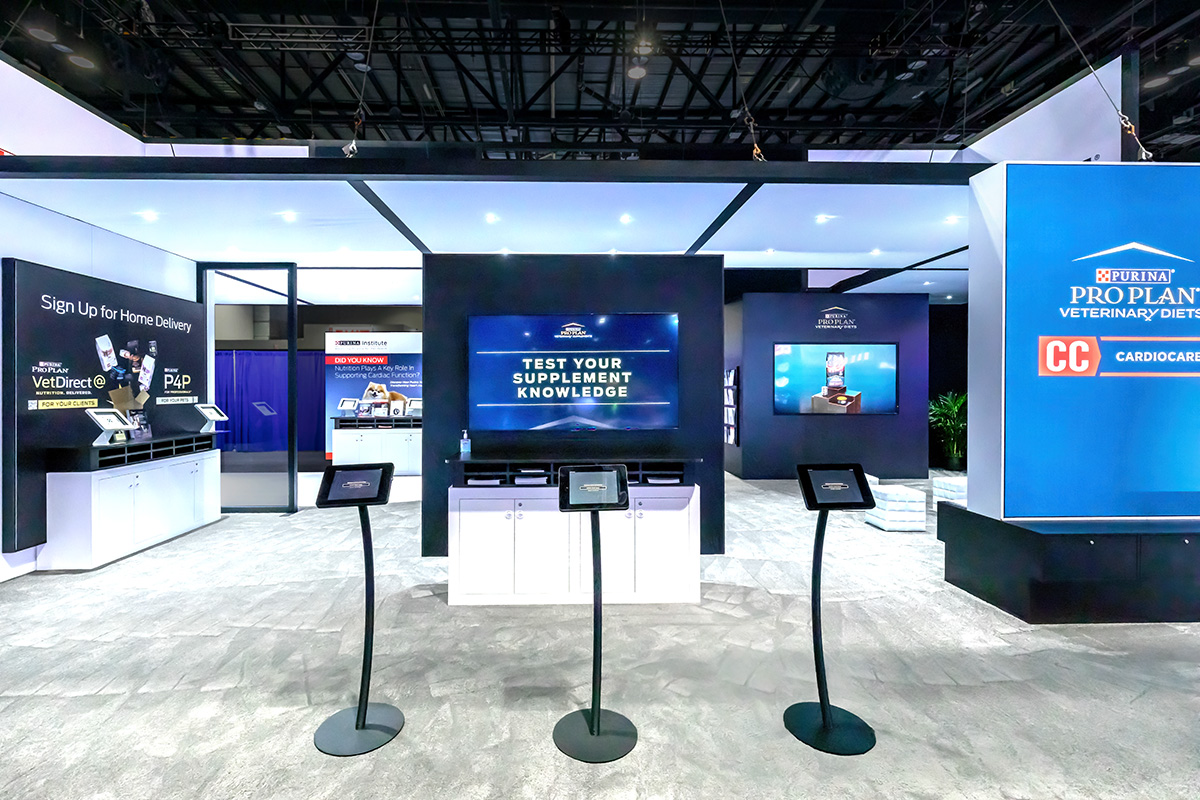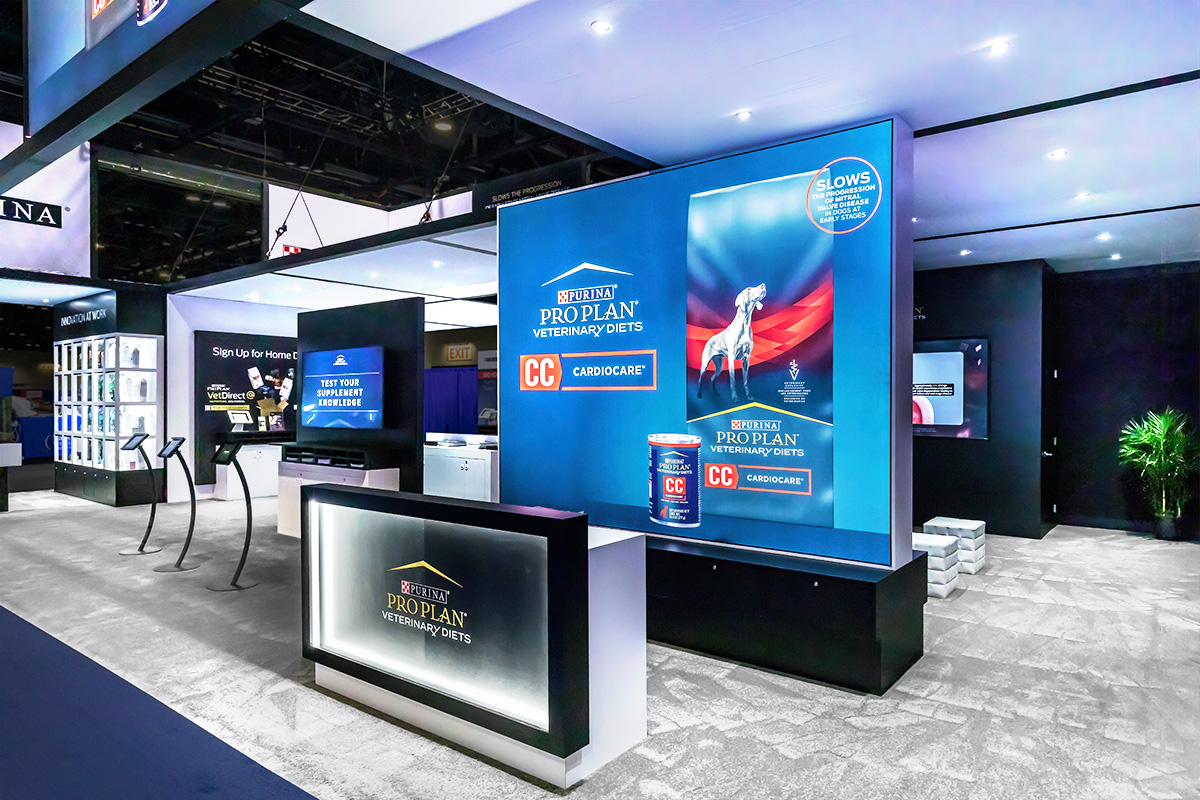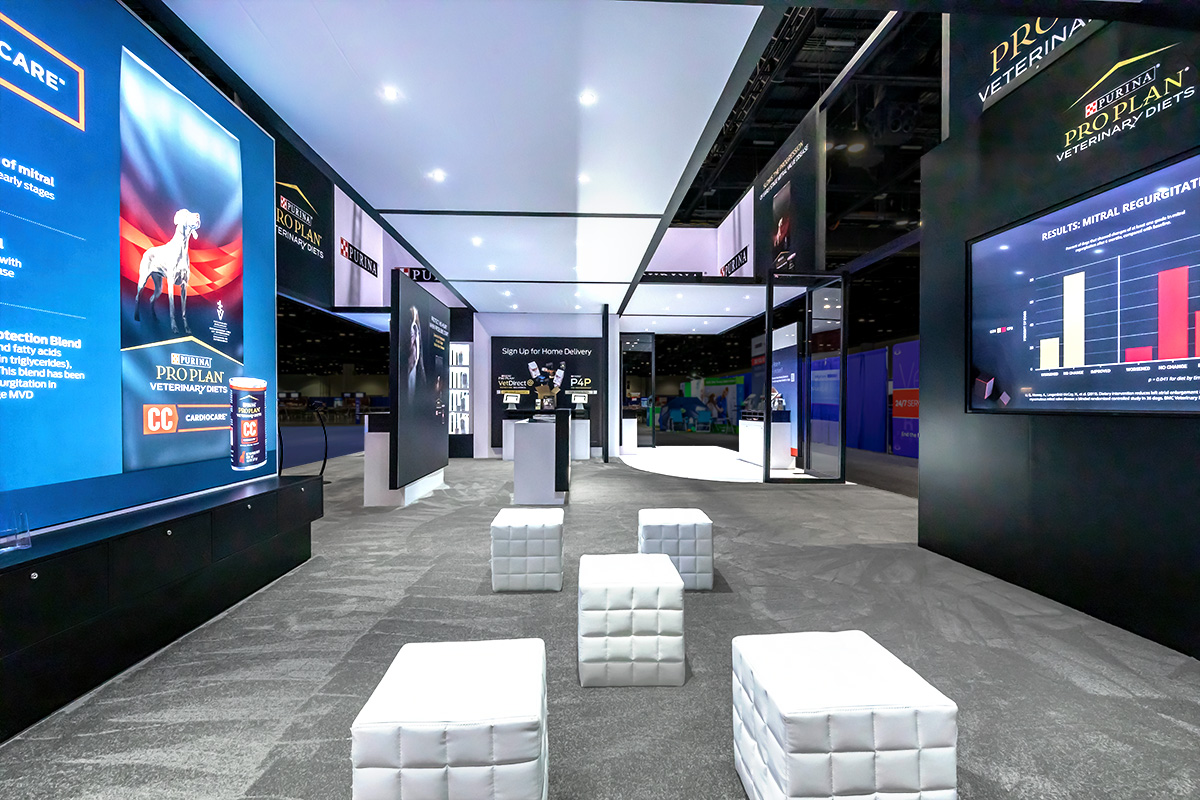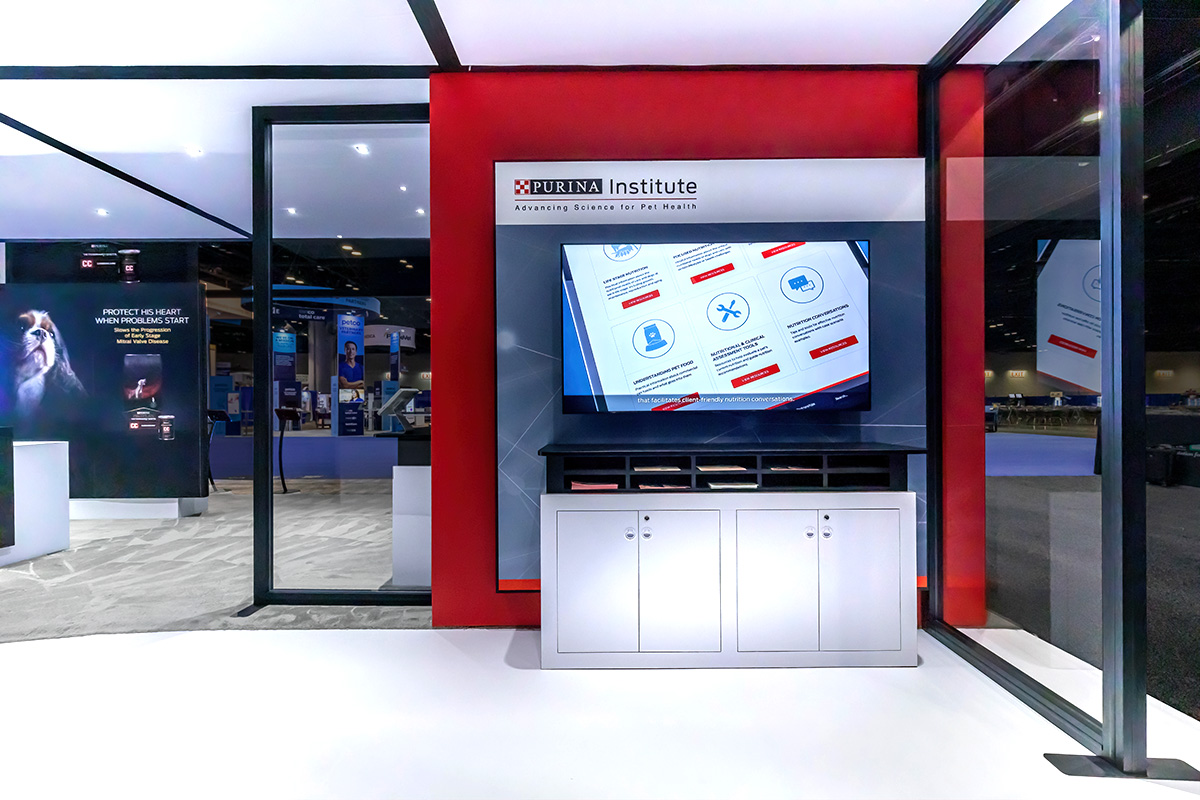 The scalable footprint allows companies to be more selective and thoughtful with their trade show program. Exhibit Concepts Account Executive Greg Schoenman notes of recent client requests, "new designs have been smaller. It is not as much about money savings for clients as it is flexibility to attend more shows on a smaller scale."
Modularity also allows companies to reuse many components that would otherwise need to be custom-made for each set-up. That means clients could potentially see smaller budgets from show to show and a more favorable approach to sustainability. 
Another benefit of modular design is better brand continuity. By utilizing modular builds, clients can expect to see a similar look and feel regardless of whether they have a 10'x10' inline or 50'x50' island.
"Most new programs are working to drive shows toward a single theme, product message, and architectural design," says Chris Beckstedt, Account Executive at Exhibit Concepts. "Achieving continuity across Tier 1, Tier 2, and Tier 3 shows is the challenge and will be the trend moving forward."
Putting the Experience in Experiential
Face-to-face marketing dates back thousands of years. It's a cornerstone of experiential marketing and the trade show experience. So how is 2023 going to be different than in the past?
The pandemic created a stronger appreciation for face-to-face events, and companies are stepping up. As a result, there will become a greater focus on the attendee experience as companies move toward a more personal and custom approach to trade shows.
"Design is going to be more focused on the attendee and storytelling," says Stephanie Matlock, Exhibit Concepts Account Executive. "Clients are wanting to better engage audiences by building experiences that make them feel and act a specific way." 
To meet audiences where they are, expect more thoughtful and intentional engagements and experiences. In the era of data, companies are better understanding the audiences they are targeting, what they like and how they respond.
Additionally, engagements we will see new, added layers of appeal. Expect sensory marketing to gain more traction on the show floor. Attendees are wanting to go beyond the expected and wanting immersed in experiences.
The Exhibit Concepts NEXT Lab team utilized this approach in their award-winning EXHIBITORLIVE booth. The 10'x30' inline provided an unforgettable impression. Despite the smaller footprint, the NEXT Lab team relied on senses to engage attendees. The immersive experience featured a variety of digital engagements, including custom gamification, experiential videos, a touchscreen monitor, a large LED wall, custom audio, and lighting, plus a rumble floor and scent diffuser.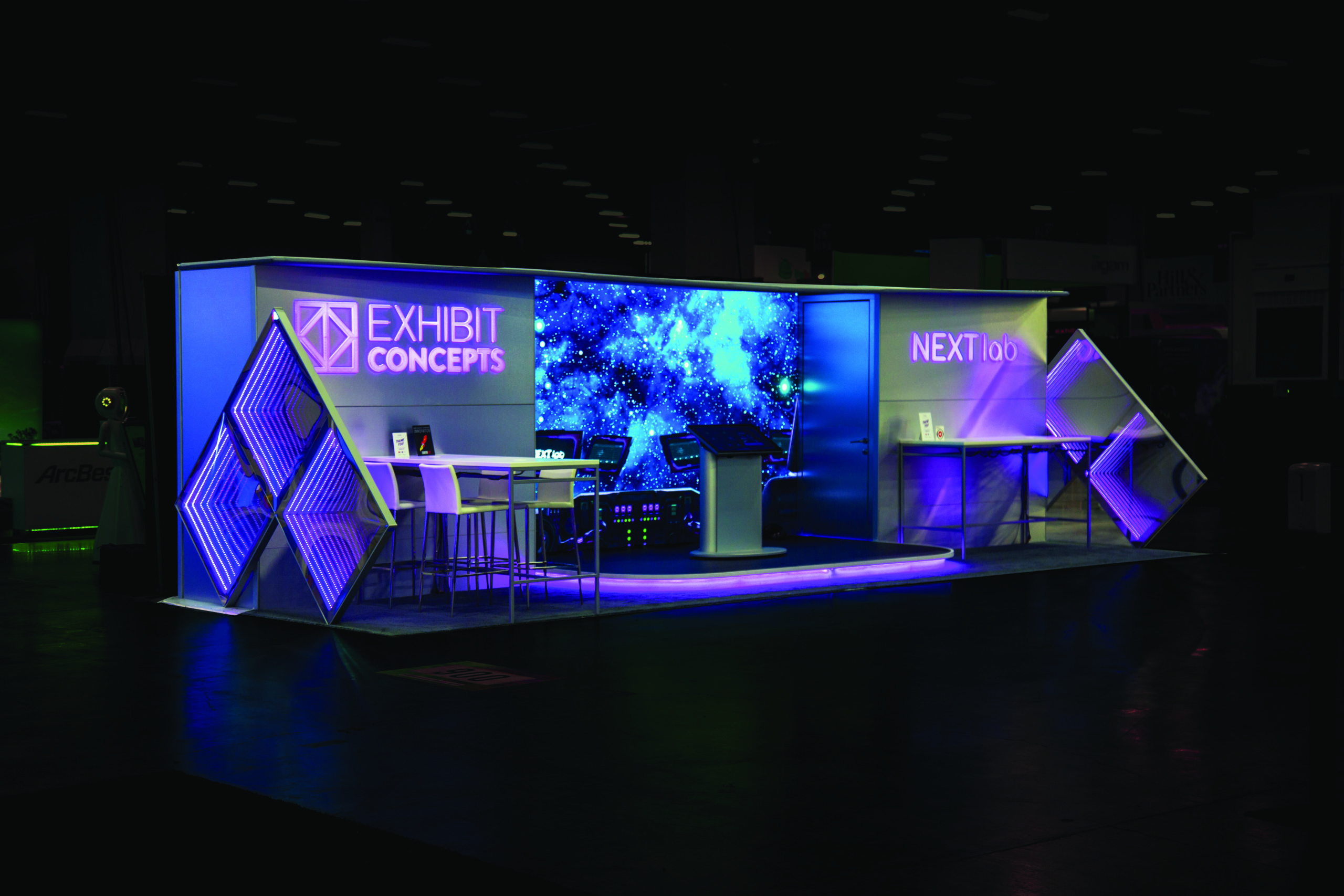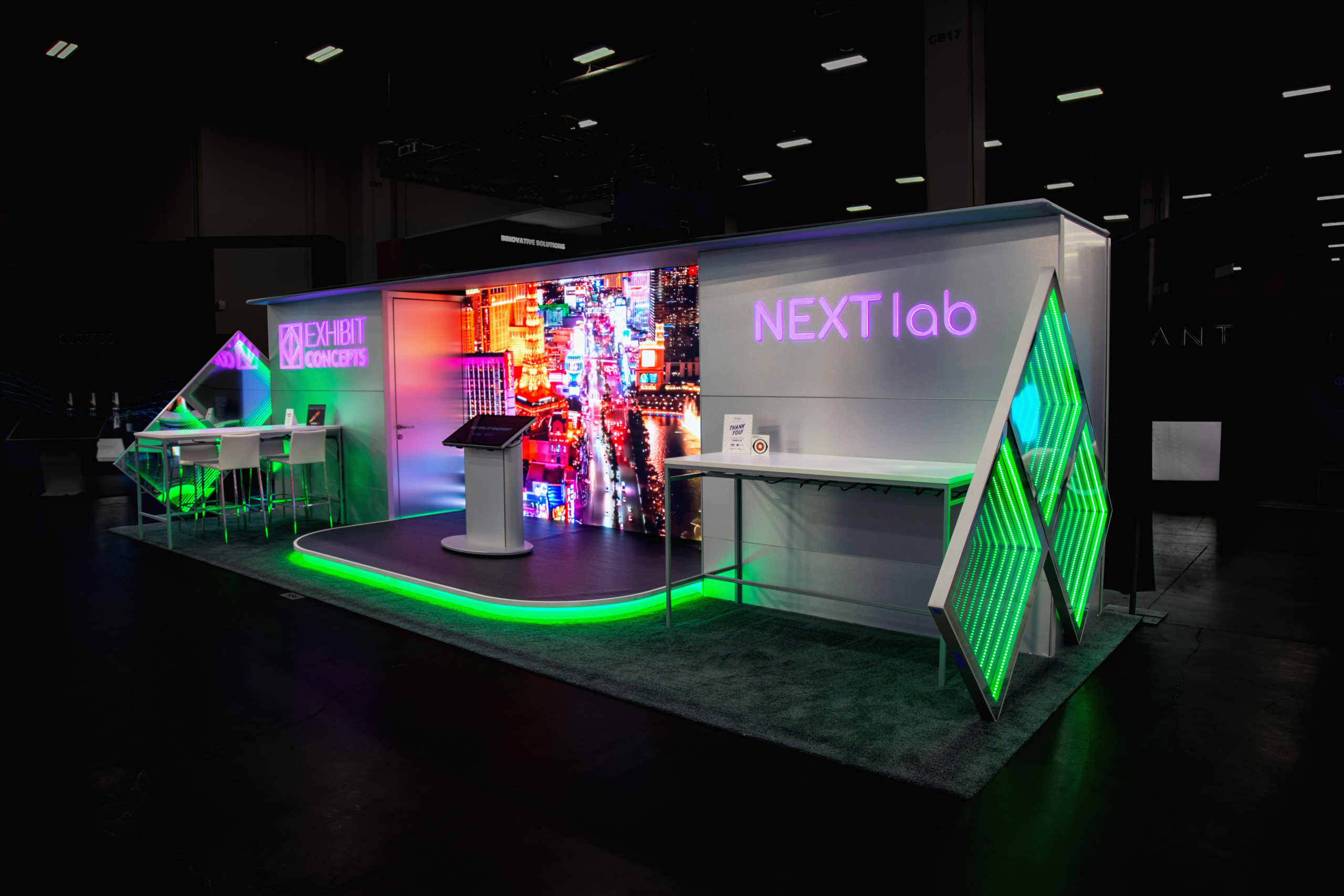 The booth also featured the debut of NEXT Lab's boothOS technology. The unveiling of the first-of-its-kind solution, which offers centralized, dedicated, and accessible digital exhibit management, was a splash announcement for the Exhibit Concepts team. 
In 2023, more companies will utilize the trade show floor to launch innovations. Announcements and key product releases will become more common as clients look for the most return on their trade show investment.
"Attendees are coming to events having done more research. They want to learn something they can't learn from the company website," says Exhibit Concepts President and COO Ellen Campbell-Kaminski. "In order to get a greater return in the face of rising prices, more intent will go into trade show programs. Expect a more thoughtful approach to booth staffing, messaging, and goals." 
It's been a trend since before the internet. Technology and its application will continue to be a buzz-worthy discussion on the trade show floor. From the creation of the pixel to today's world of LED monitors, clients will continue to seek out the latest and greatest in modern technological advances.
Last year, digital content took the place of nearly everything. Where printed graphics once lived, digital monitors now reign supreme. The quick turnaround on digital content and the ability to continually customize it has made it a far more attractive and sustainable option than the traditional approach.
Digital content and LED monitors are just the tip of the technological iceberg. Augmented and virtual realities have still yet to be highly utilized on trade show floors.
"Technology, including virtual and augmented reality, will continue to play a role in trade show exhibits in 2023," says Karimey Berbach, Marketing Director at Exhibit Concepts. "These new technologies allow for a far more immersive, interactive, and unforgettable experience for attendees."
However, how companies utilize these technologies remains unclear. From creating more memorable experiences to generating more leads, technological creativity will certainly be a hot commodity in the new year.
"Clients are looking for more impactful engagements," says Kelsey Duke, Account Executive at Exhibit Concepts. "Creativity will be in demand as companies look to create experiences that are uniquely engaging and not overused."
Abbott Nutrition recently rose to the creative challenge at the American Academy of Pediatrics. The company utilized a two-booth approach. One booth featured traditional graphics and product highlights, while a companion booth debuted touchscreen monitors that educated attendees on Abbott's industry-leading innovation.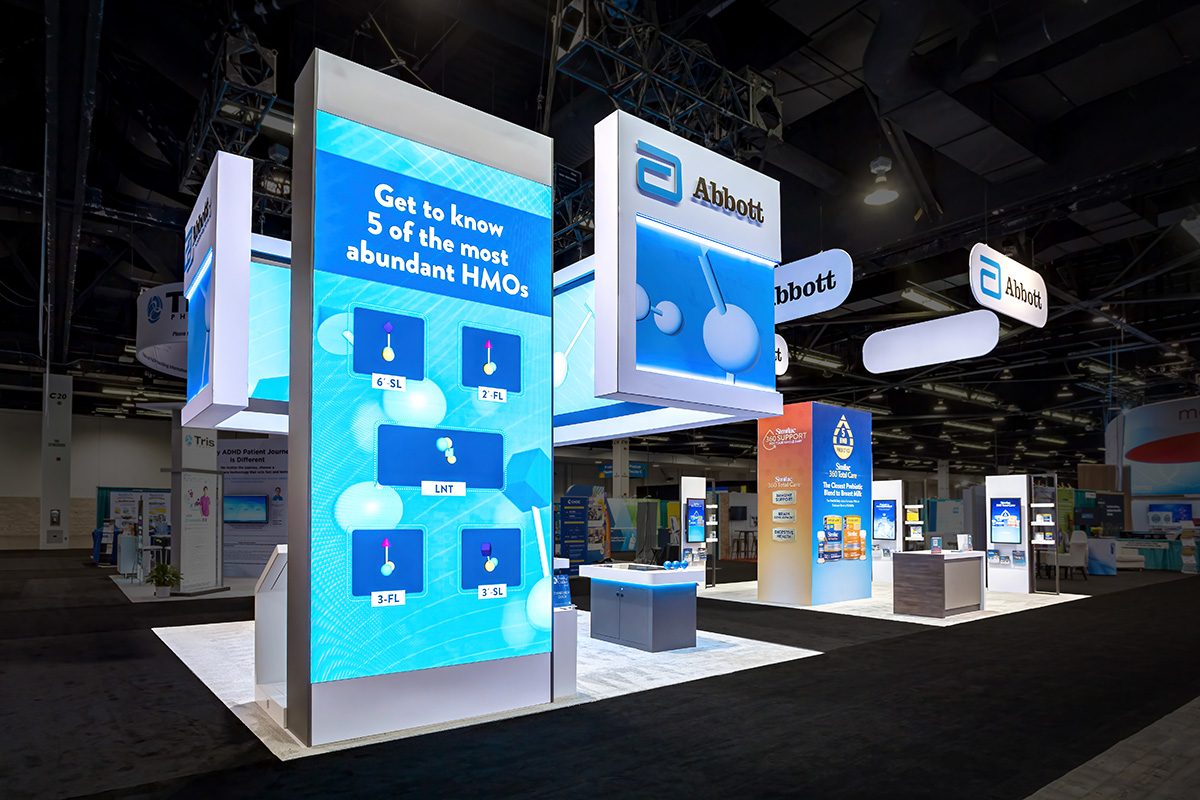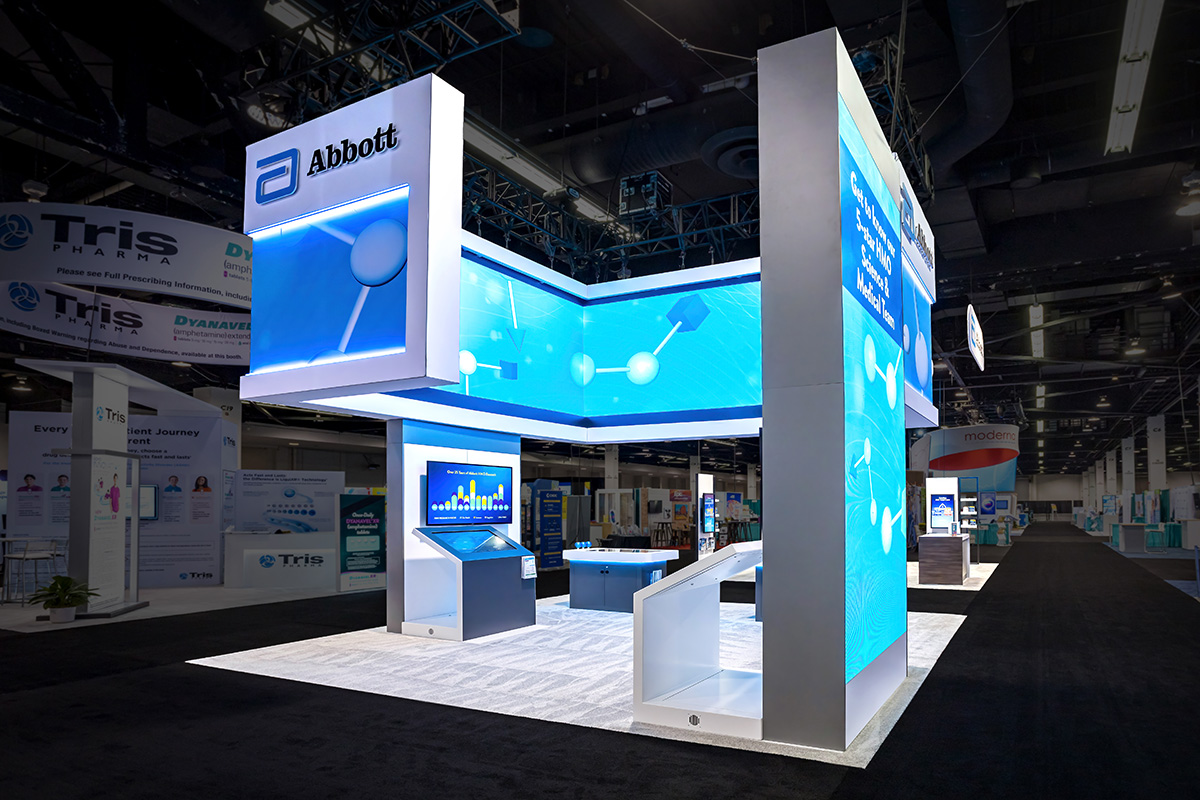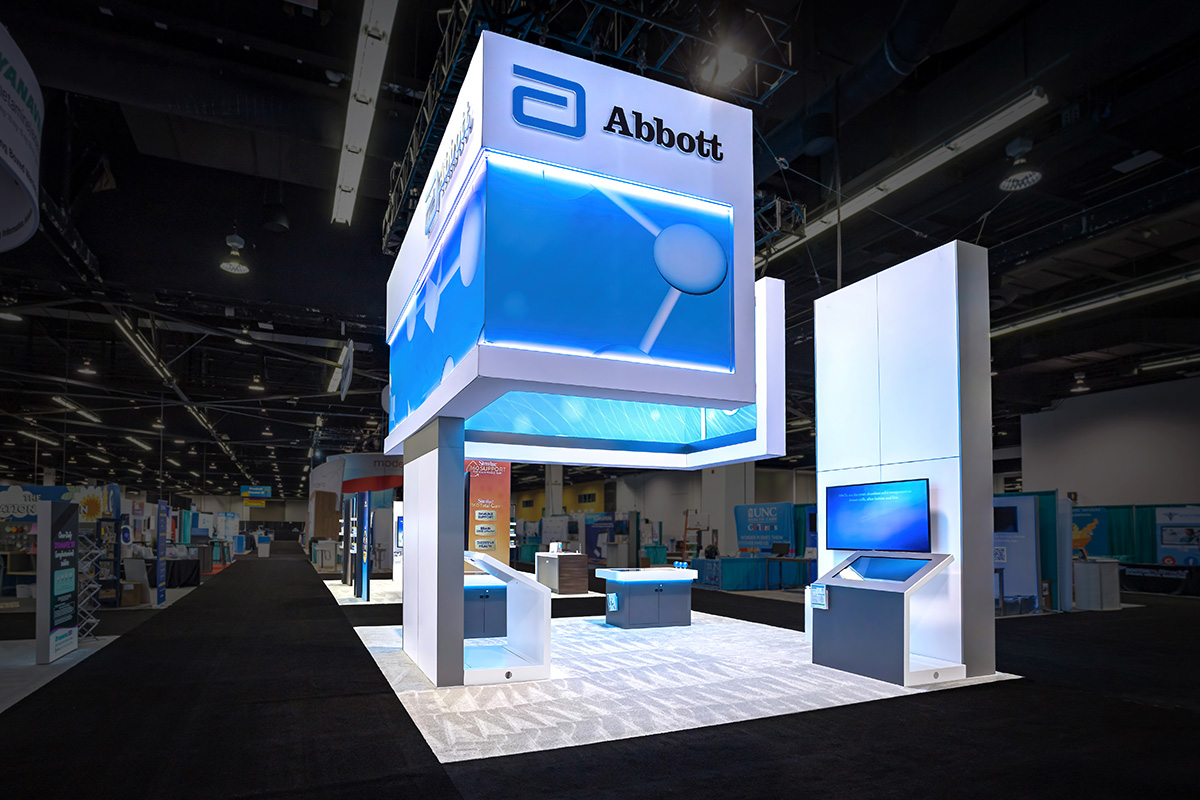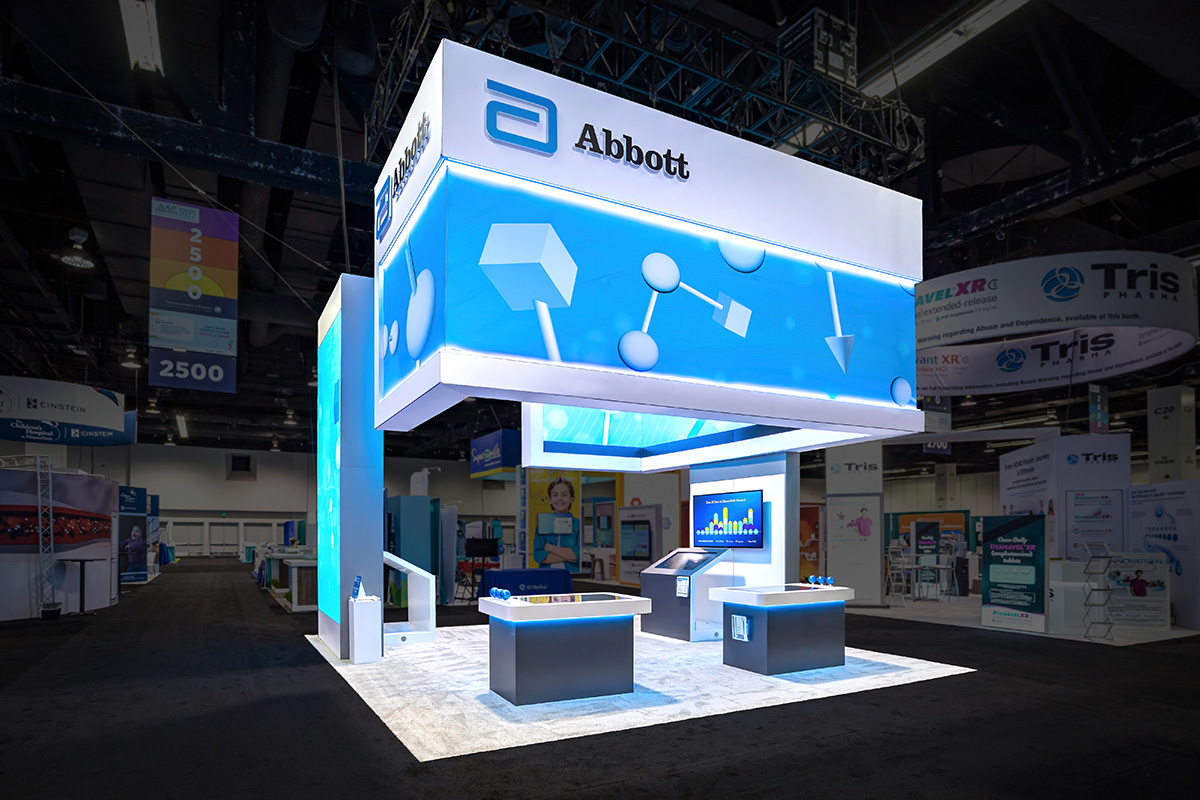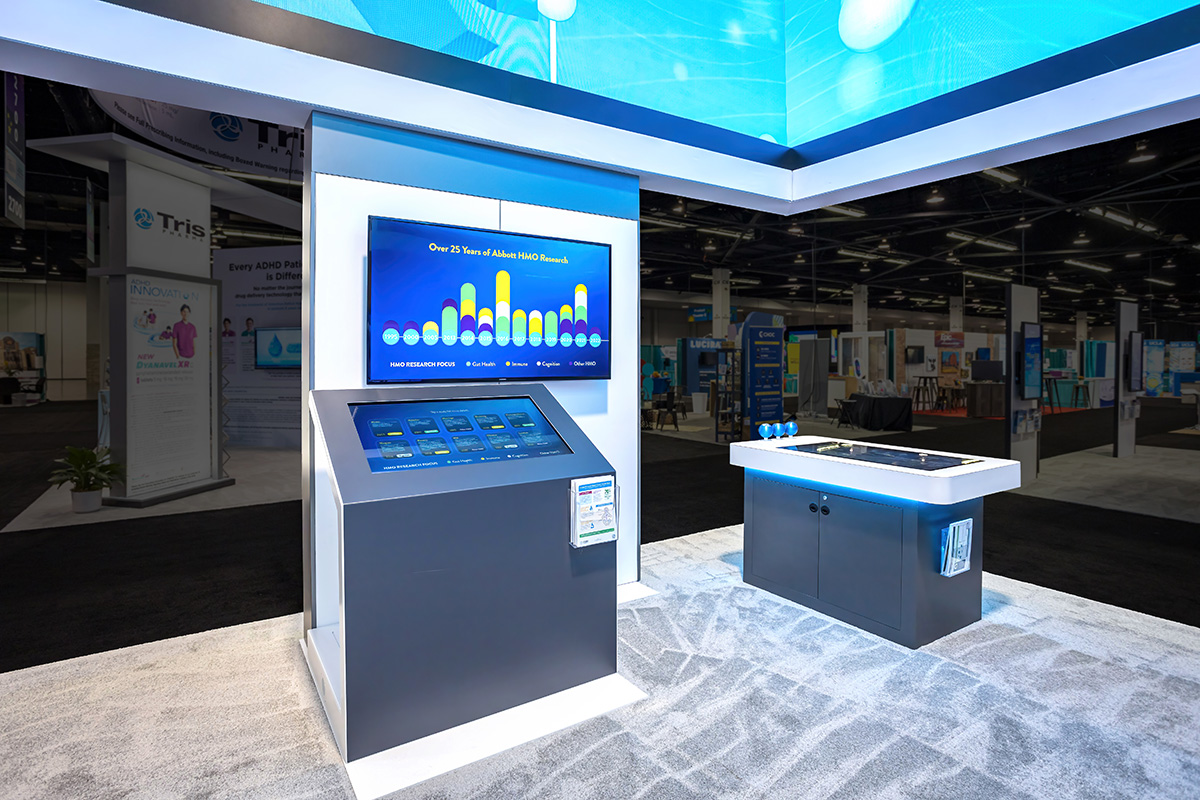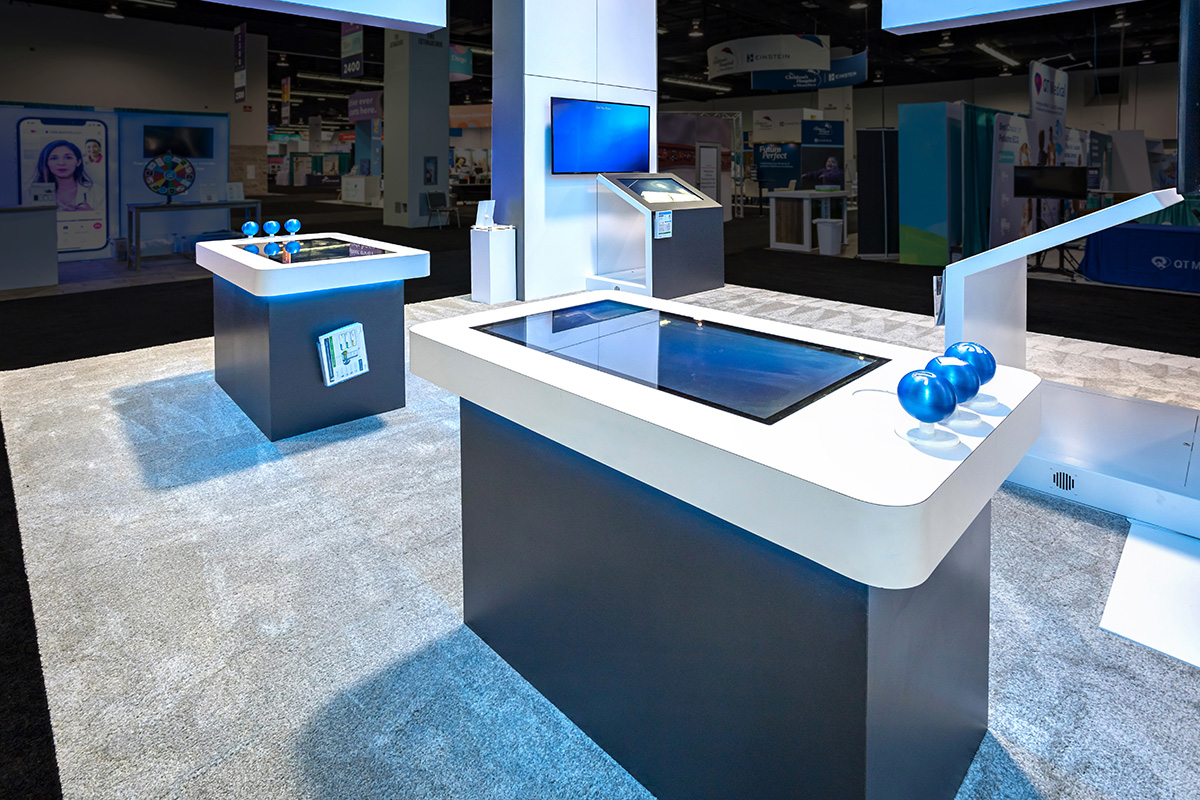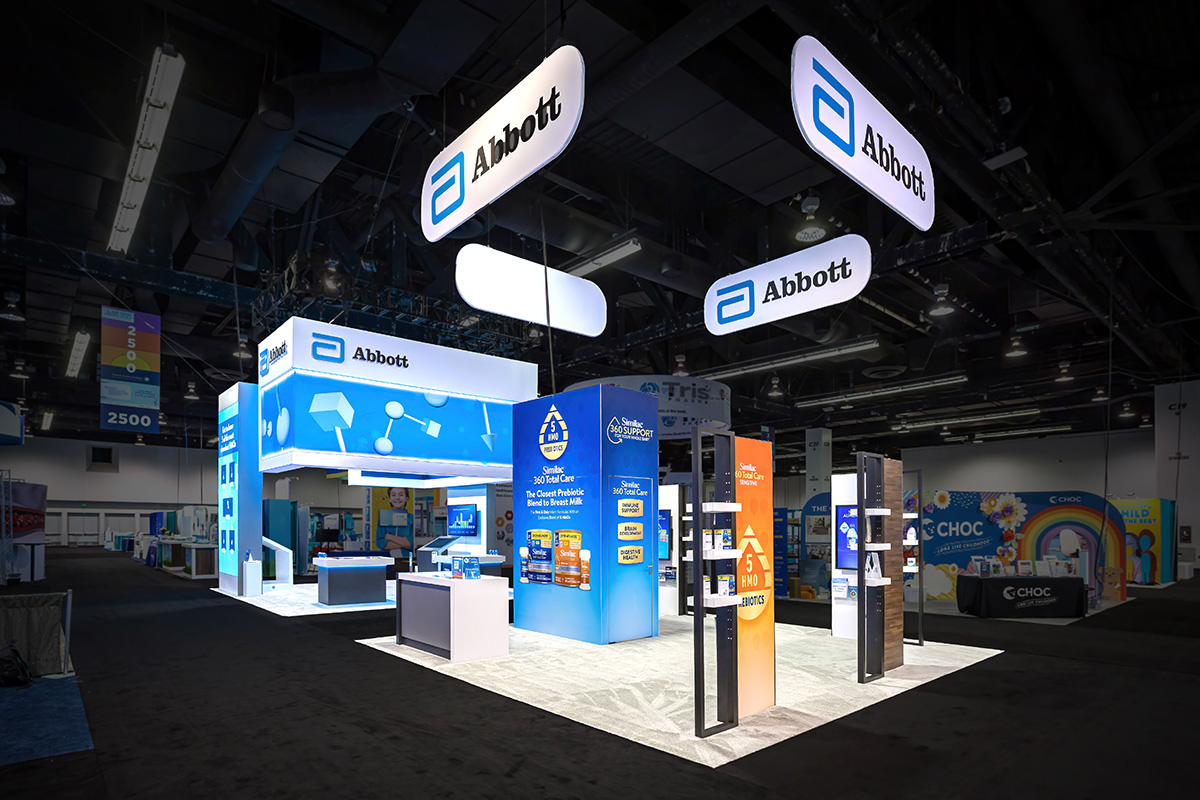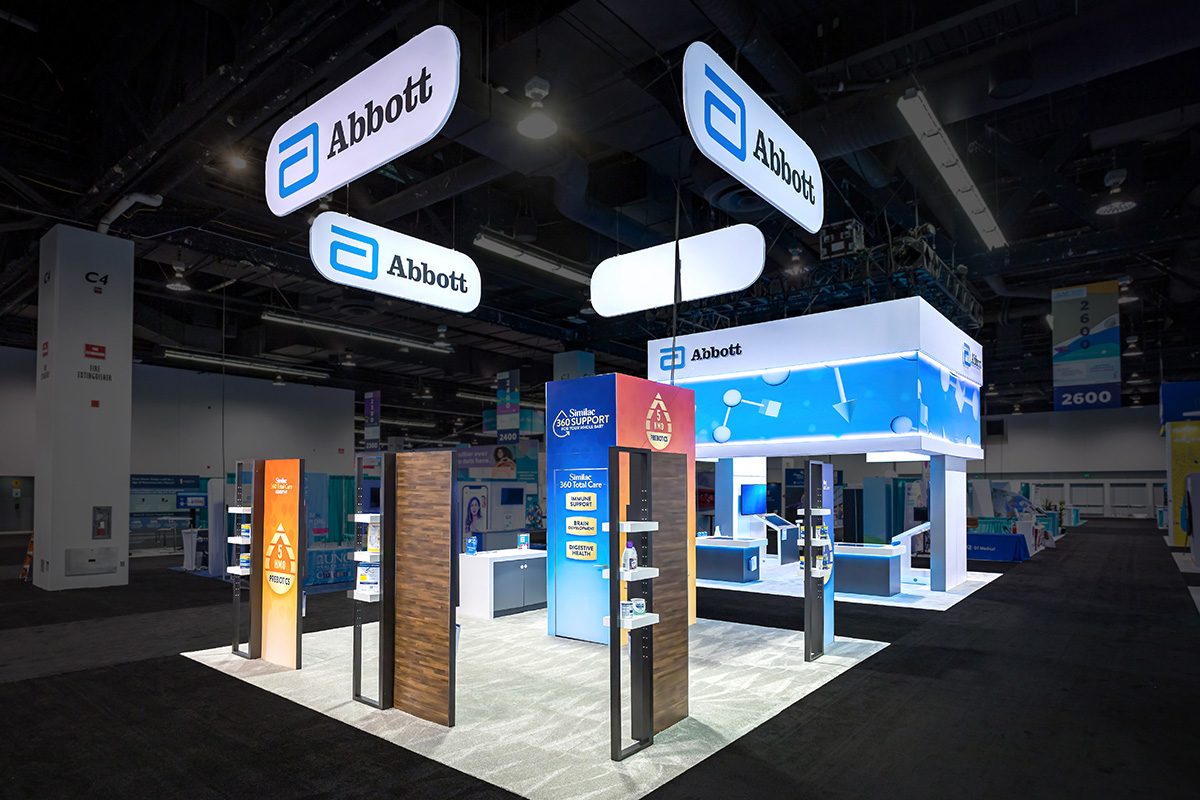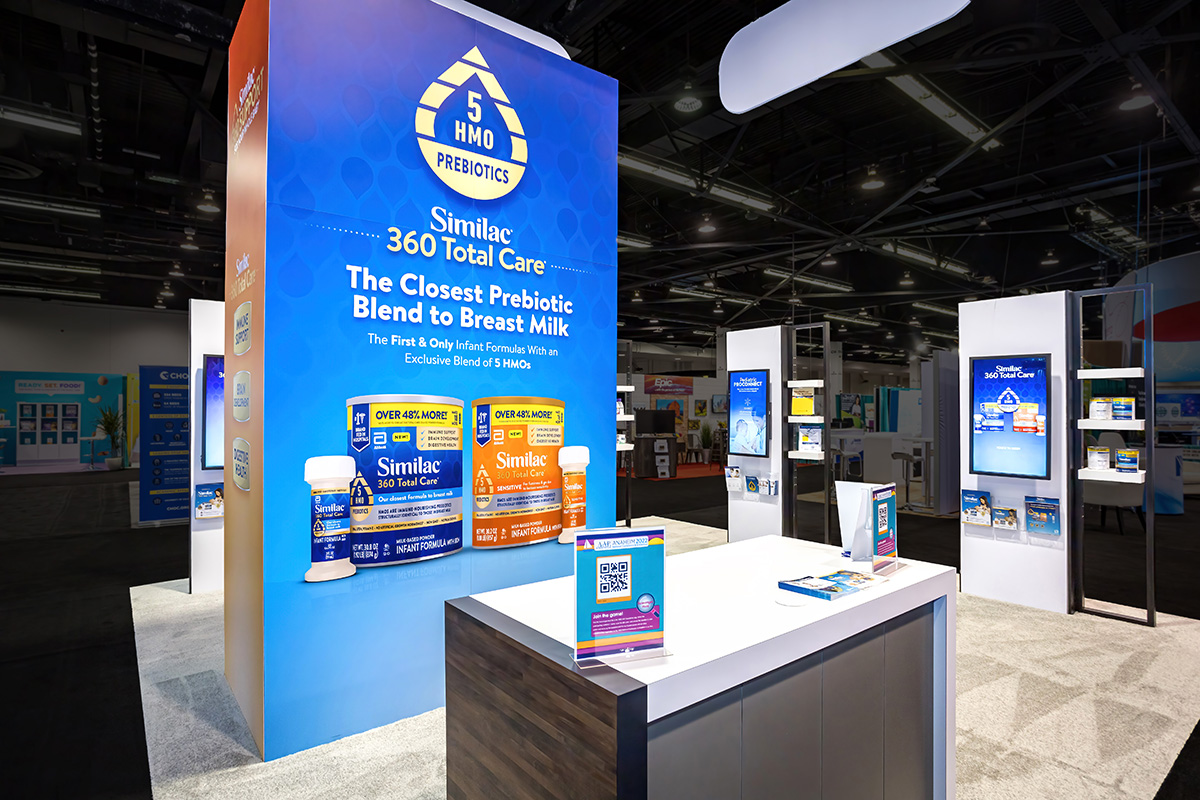 Whether it's modular design, thoughtful experiences, or next-generation technology, the new year is sure to offer some spectacular showcases. As 2023 brings new challenges and opportunities, Exhibit Concepts is here to help guide you through the complex landscape. Let our nearly 50 years of experience take your experiences to the next level and make your exhibit truly unforgettable. Be sure to check out our work and connect with us. We're always here to help.