EXHIBITOR Magazine is awarding Exhibit Concepts new accolades. Exhibit Concepts received Honorable Mention in the 36th Annual Exhibit Design Awards for its work with Nestlé Purina at the Veterinary Meeting and Expo 2022.
Exhibit Concepts and Purina first partnered in 2019, but due to the Coronavirus pandemic it wasn't until 2022 that the partnership unveiled a newly designed modular booth build. The display first debuted in a 30'x50' configuration at VMX 2022 in Orlando, Florida but is scalable from 10'x10' to 30'x60'. The booth draws in visitors, educates attendees, and highlights Purina's industry-leading product lines.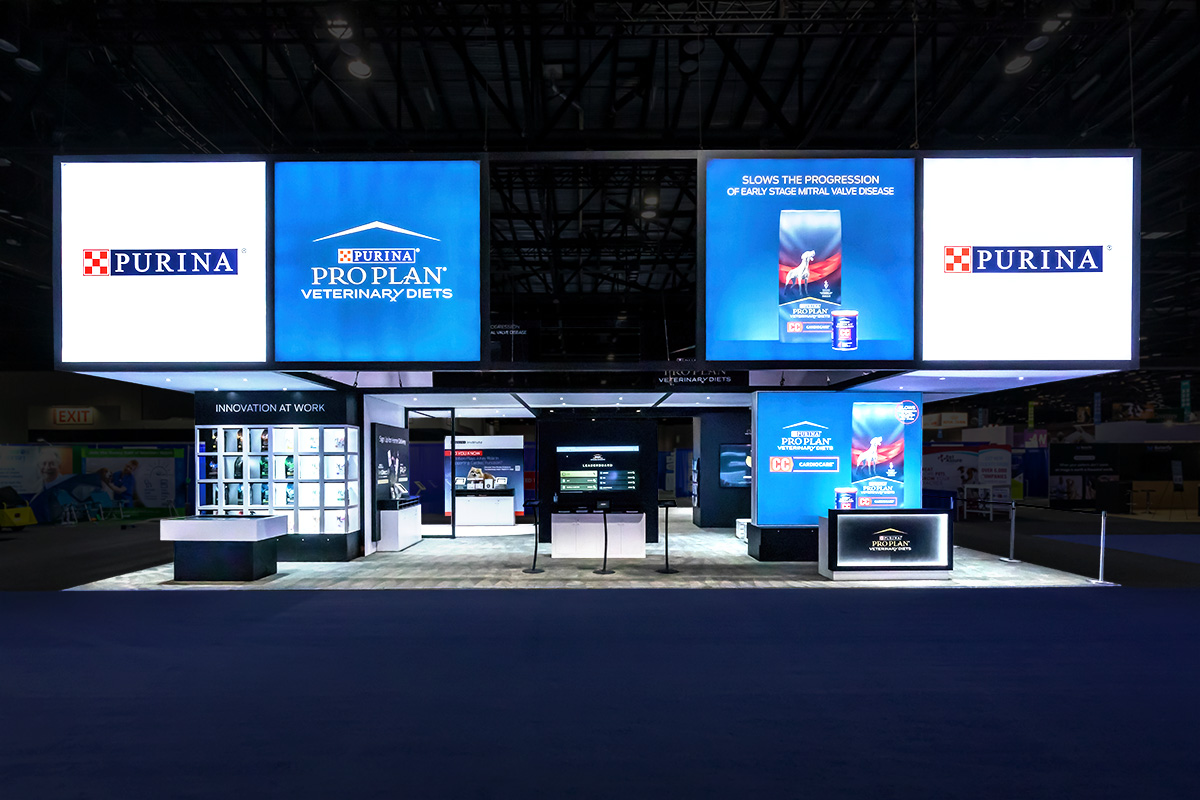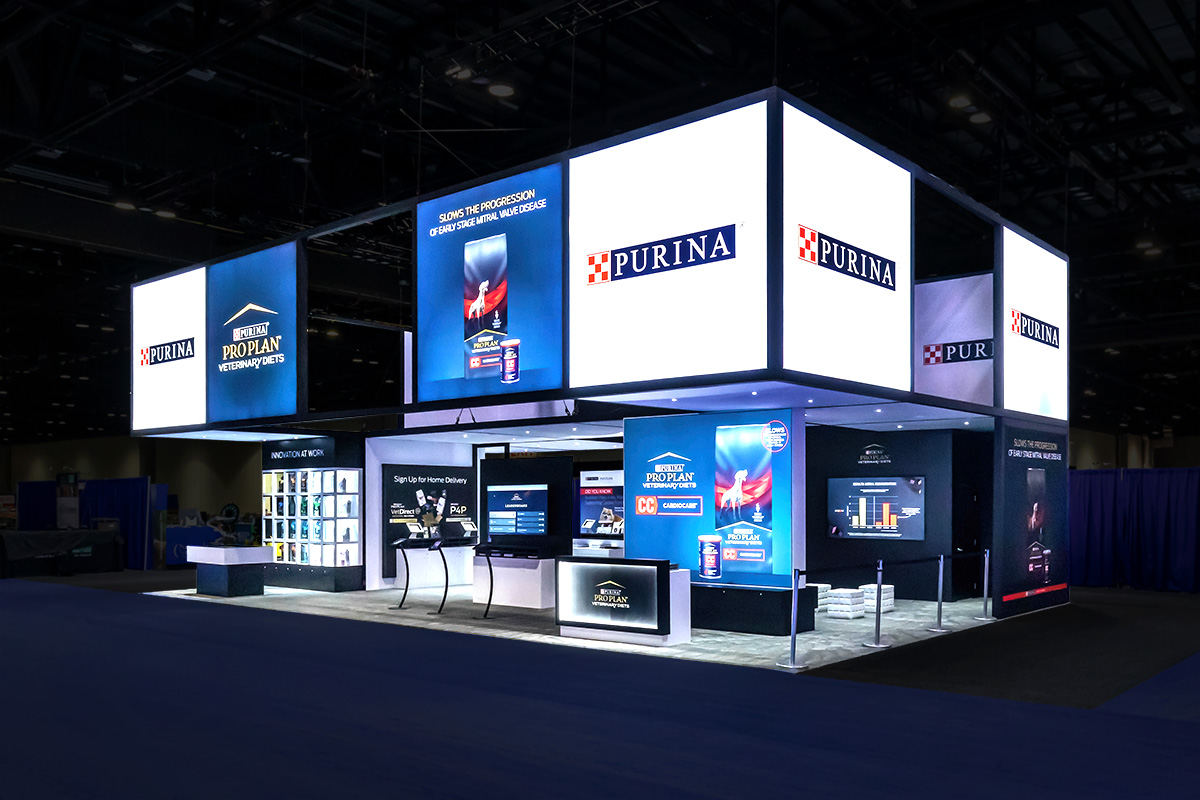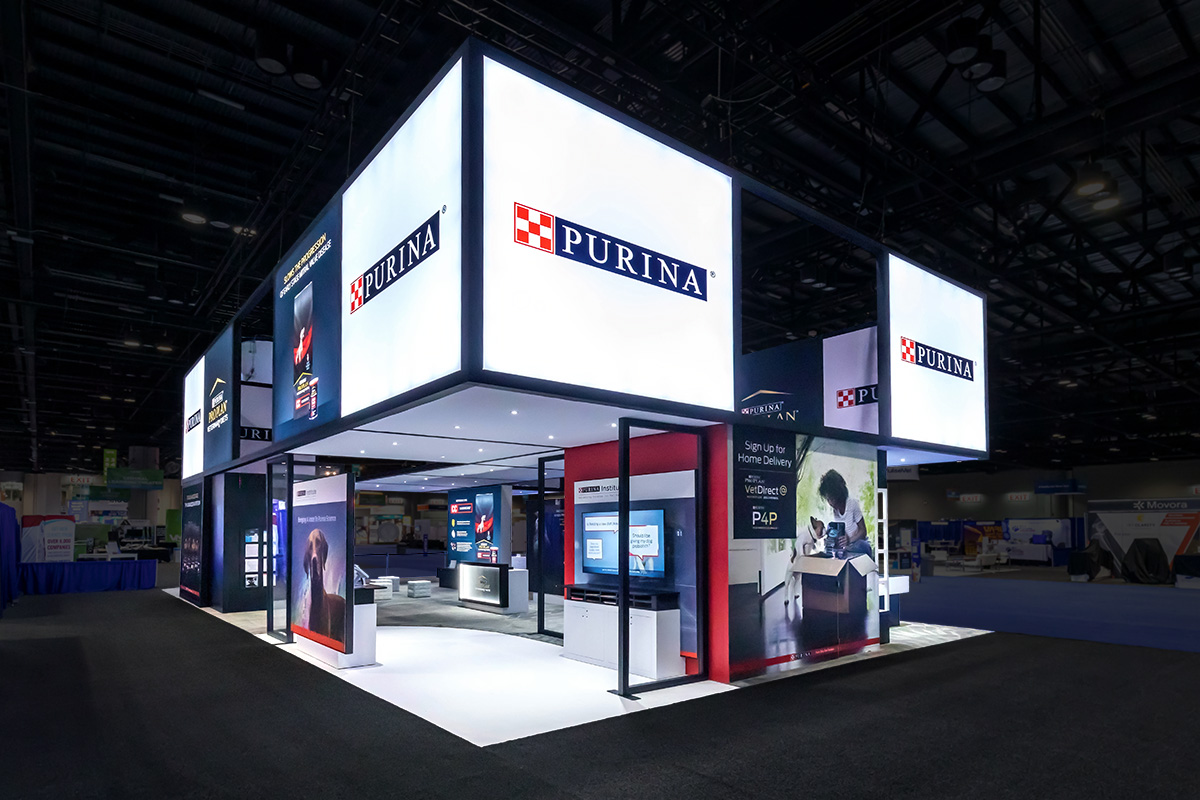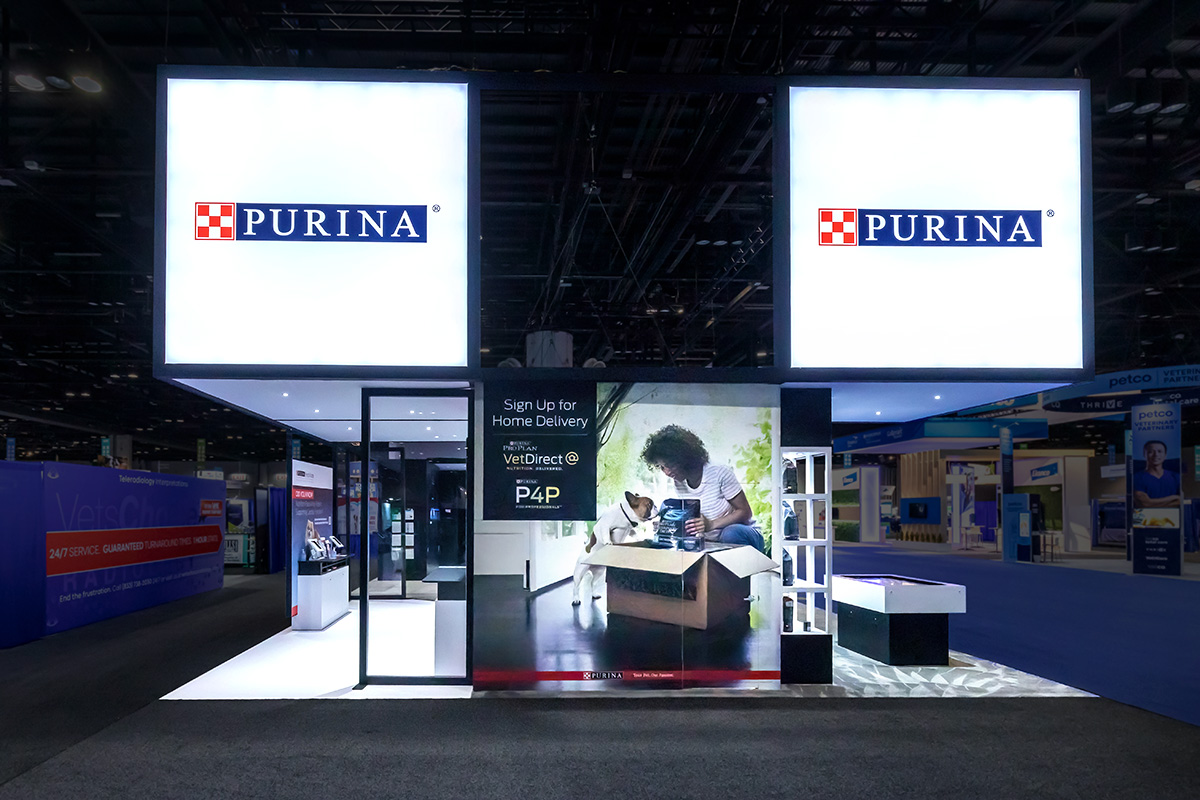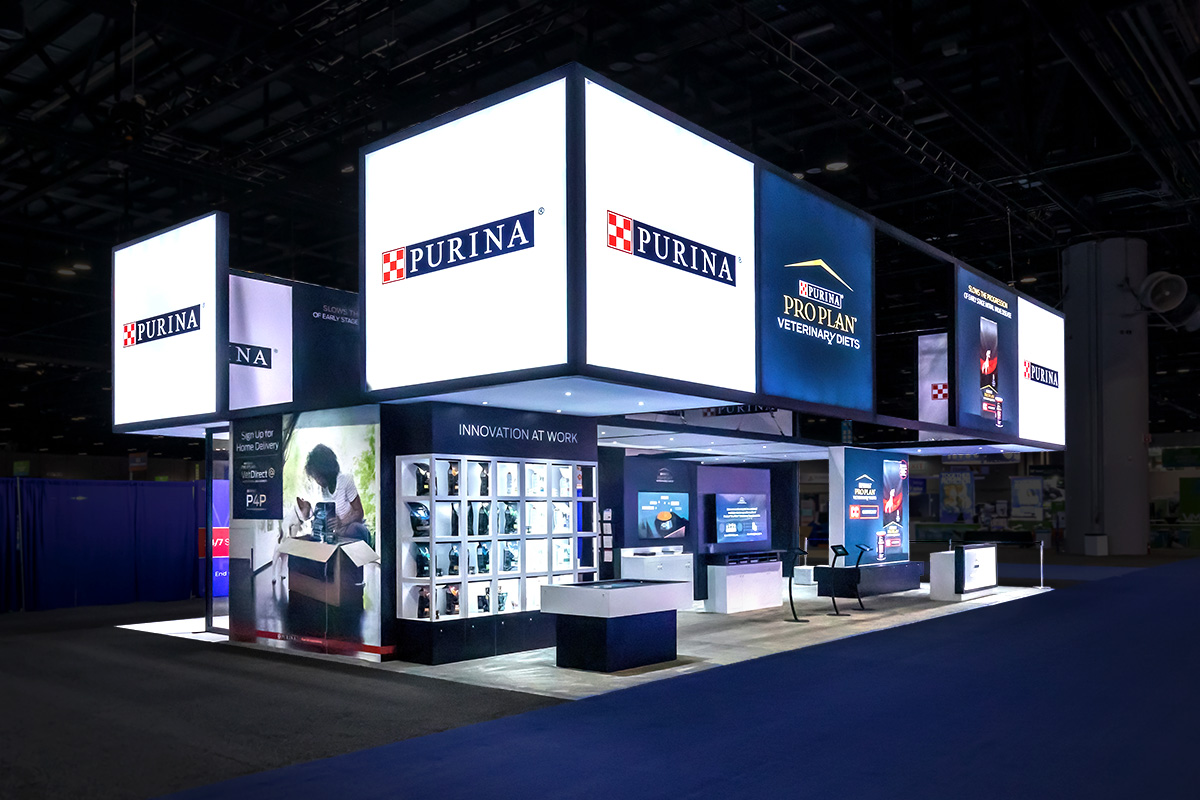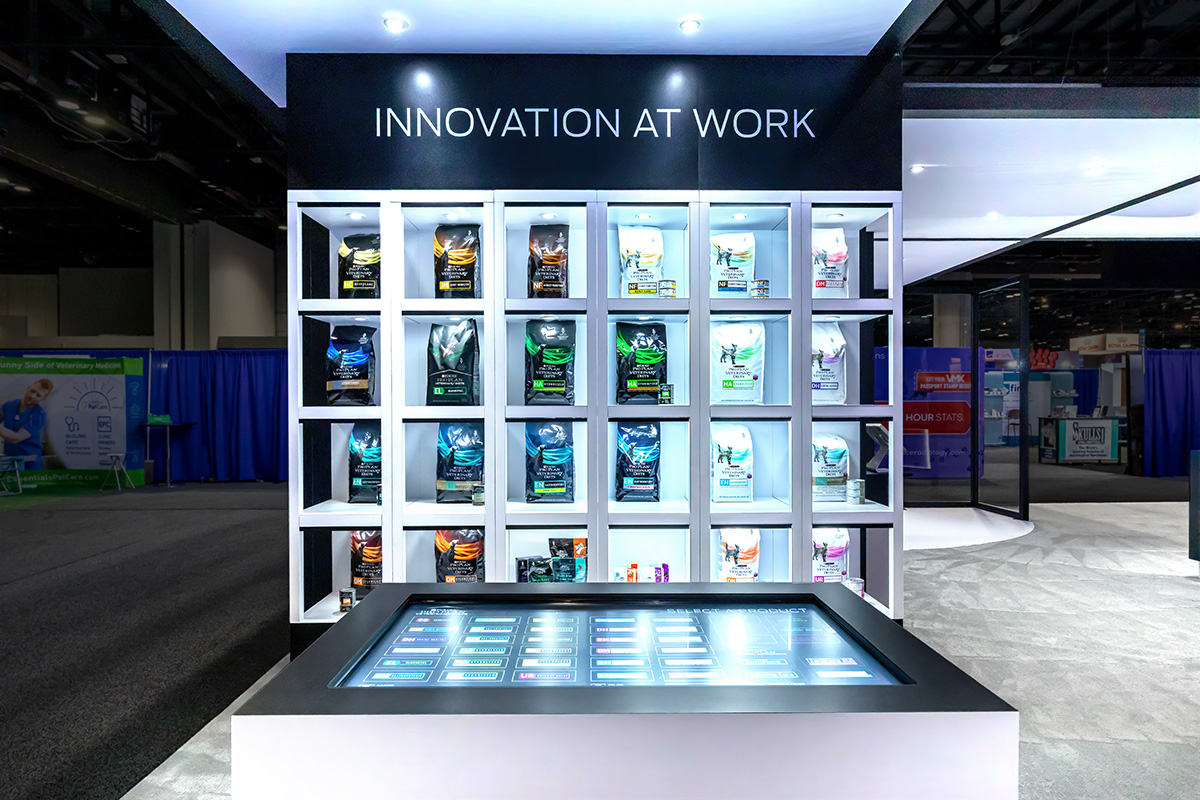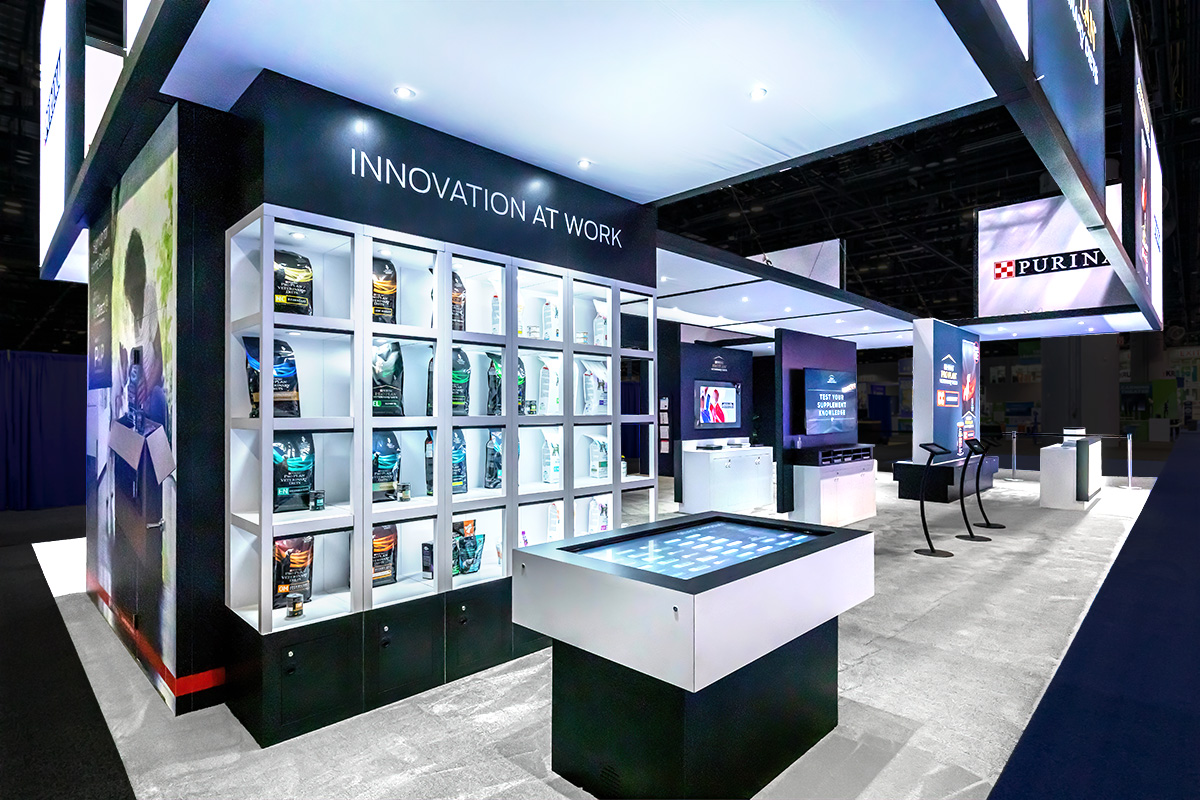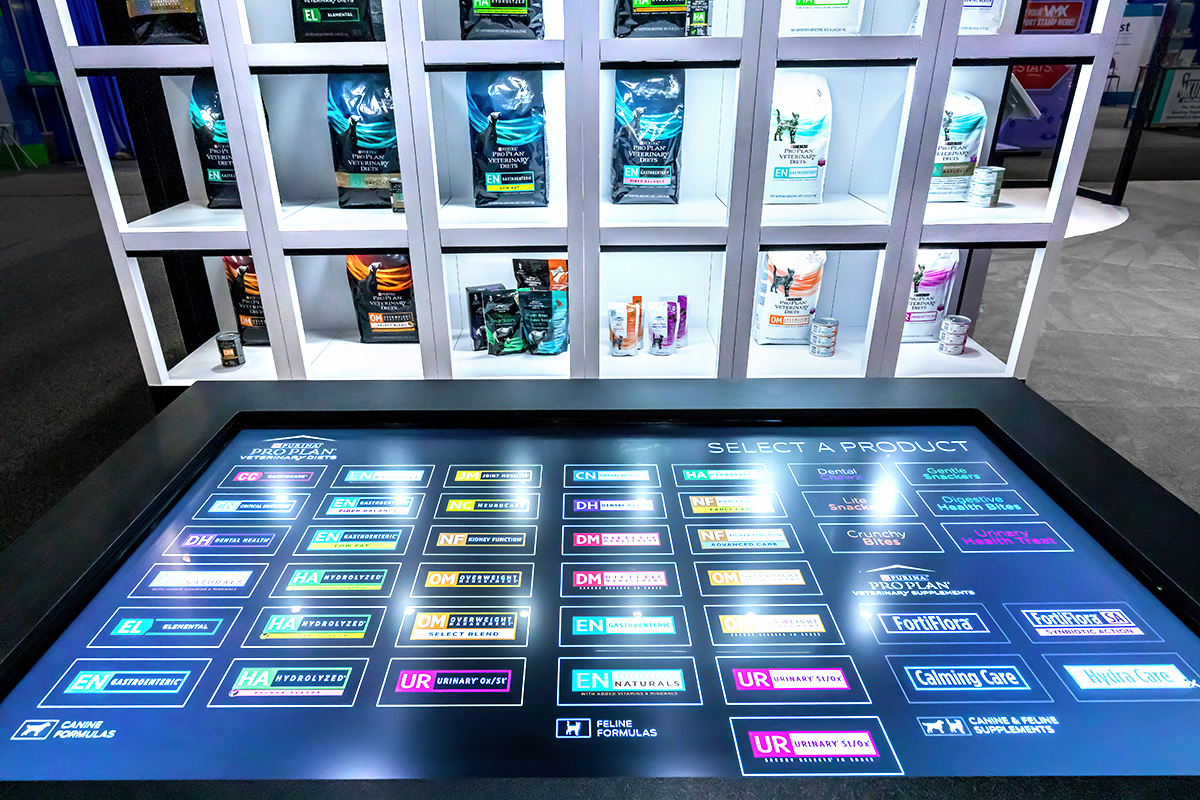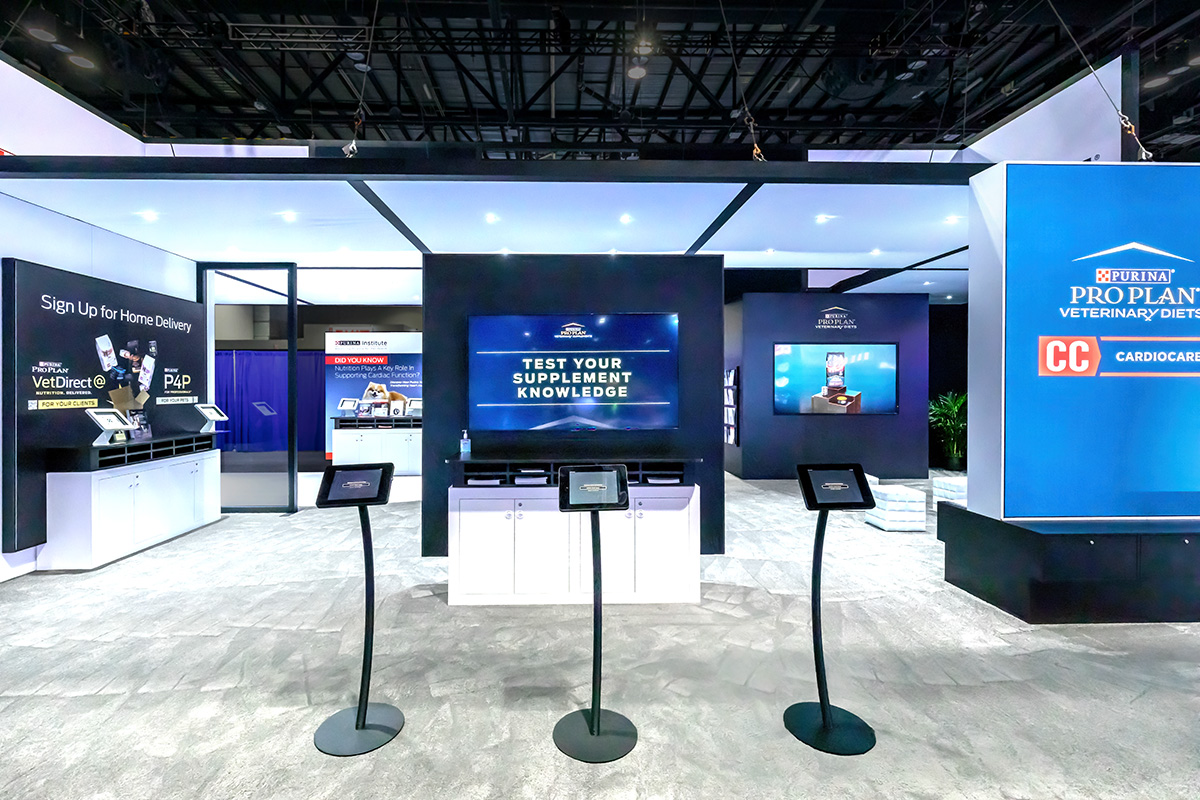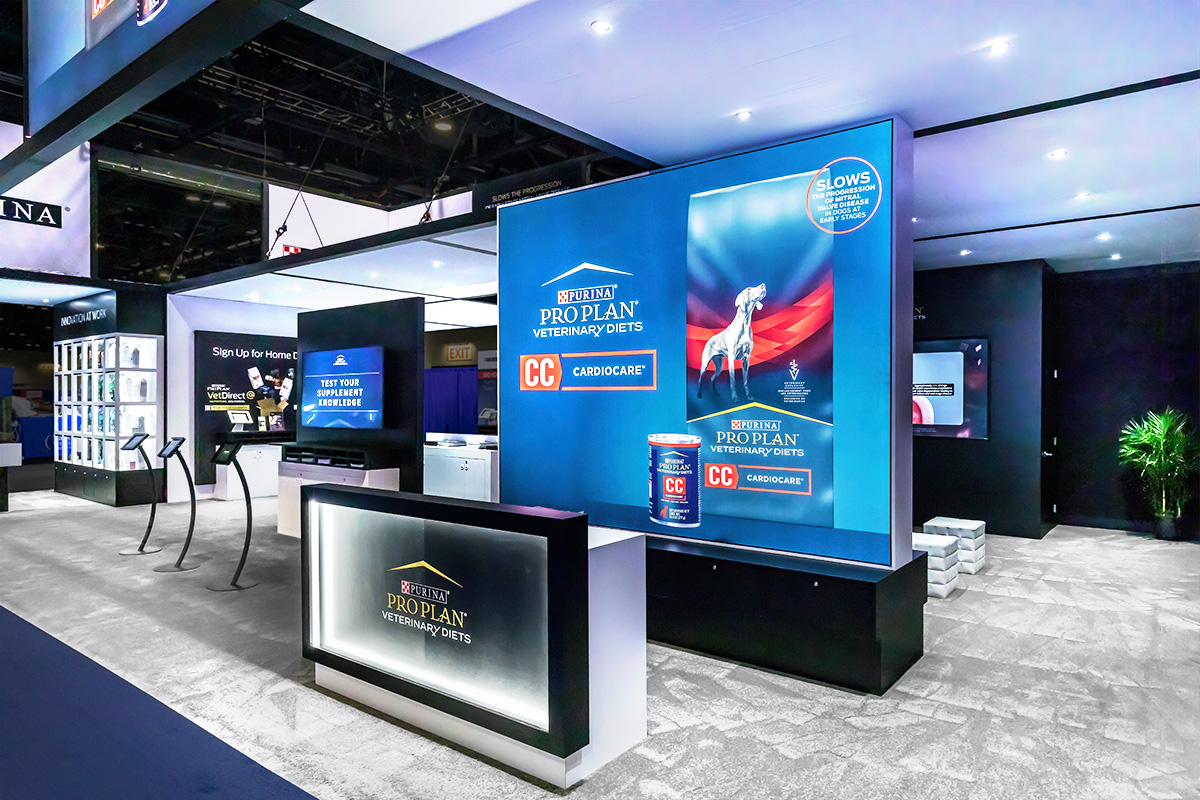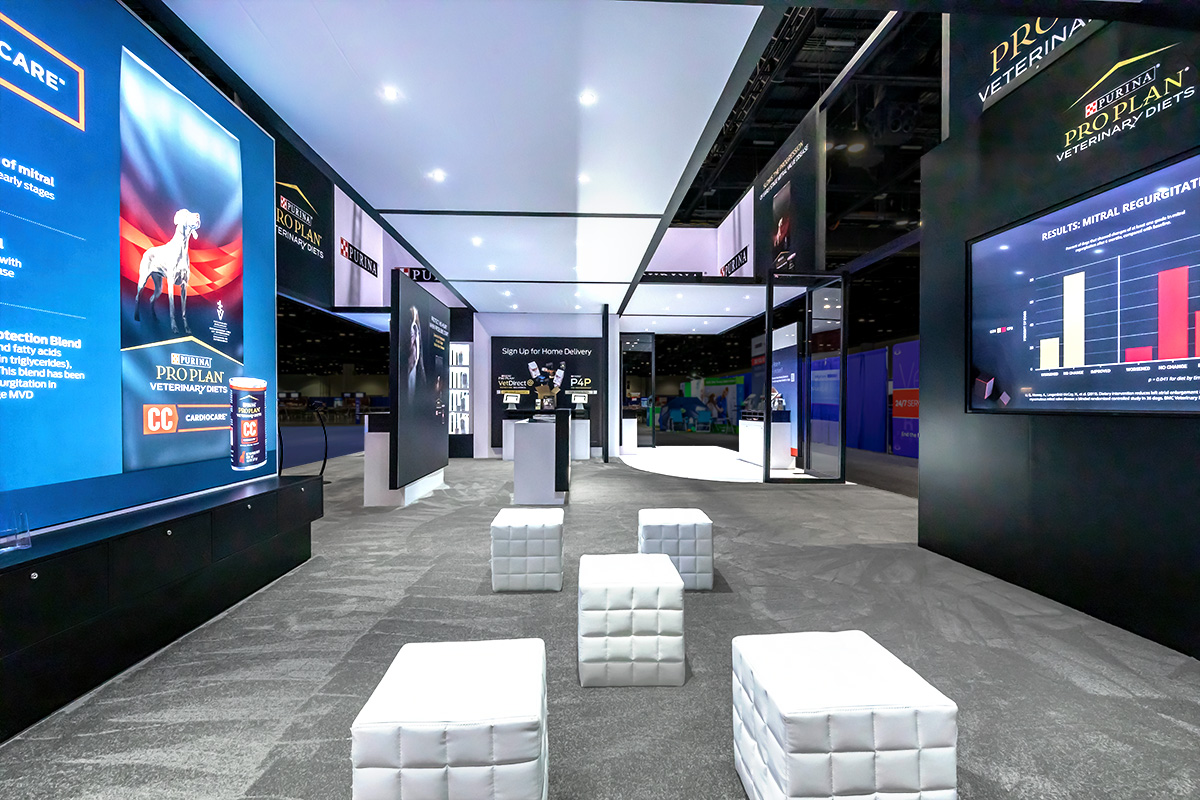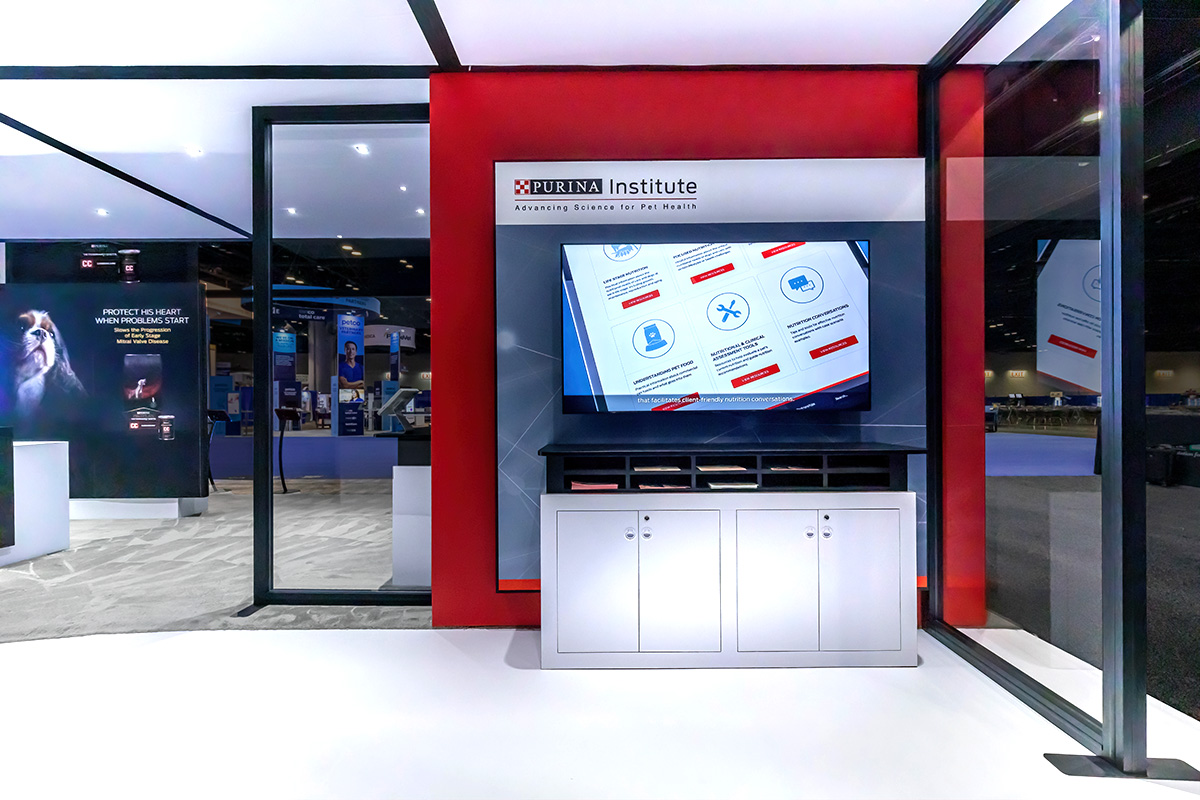 The award-winning design begins with a massive, eye-catching overhead canopy visible from across the show floor. The bold marquee compliments Purina's familiar checkered logo and serves as a focal point of the brand's presence.
Once inside the booth, attendees are immersed in engagements. The booth's design allows visitors to flow from touchscreen monitors to interactive lighting to a theater and even a trivia game. The experience not only engages guests but educates them on Purina's expansive brand lineup and historic role in the industry.
"We wanted to make a big, strong impact by increasing our booth space and be able to really deliver on our overall objective, which is to be the number one leader in innovation," says Kim Collins, Marketing Manager for Nestlé Purina PetCare Co. "What made Exhibit Concepts stand out, in the end, was the structure itself and the vastness and the impact we felt it could take to the exhibit hall."
The overall design approach to Purina's VMX appearance helped the storied brand build upon its more than century-old legacy by further establishing itself as a market leader and industry innovator.
"Building an unforgettable experience has always been a passion for our Exhibit Concepts team. It is especially rewarding when working with such an iconic brand," says Ellen Campbell-Kaminski, Exhibit Concepts President and COO. "Being chosen to help tell their story and shine a light on their innovations is an honor in itself."
Since its debut in January 2022, the booth has been scaled to accommodate several shows across the country and remains part of Purina's trade show program.
Founded in 1978, Exhibit Concepts is an award-winning event marketing partner that designs and produces educational classrooms, experiential events, trade show exhibits, corporate interiors, and museum spaces.
Nestlé Purina Case Study
Building a Brand Partnership