EXHIBITORLIVE 2022 is in the books!
Coming just eight months after the 2021 show, this year's EXHIBITORLIVE built upon the success of last year's pandemic-era expo. It was a celebration of being back face-to-face. The show's "I'm Going Live" theme was appropriate and matched the enthusiasm of all in attendance.
"After more than two years of very few face-to-face events, it was fantastic to be back on the show floor—interacting with partners, vendors, peers, and even competitors. For these few days, we were grateful to interact, connect, and talk shop," says Exhibit Concepts' Marketing Director Karimey Berbach.
This year's event, at the Mandalay Bay Convention Center, featured 3,000+ attendees, 100+ exhibitors, and 100+ educational sessions, 10 of which were presented by leaders from Exhibit Concepts.
As North America's largest exhibition of trade show and event suppliers, there was certainly a lot to take in at the show.
But what are some things our team noticed at this year's event? 
Creative design stole the show at this year's EXHIBITORLIVE. Several booths featured large overhead signs and geometric styling to make bold, splashy statements. While designs drew visitors in by providing ample space for meetings and a celebrated return to face-to-face interactions.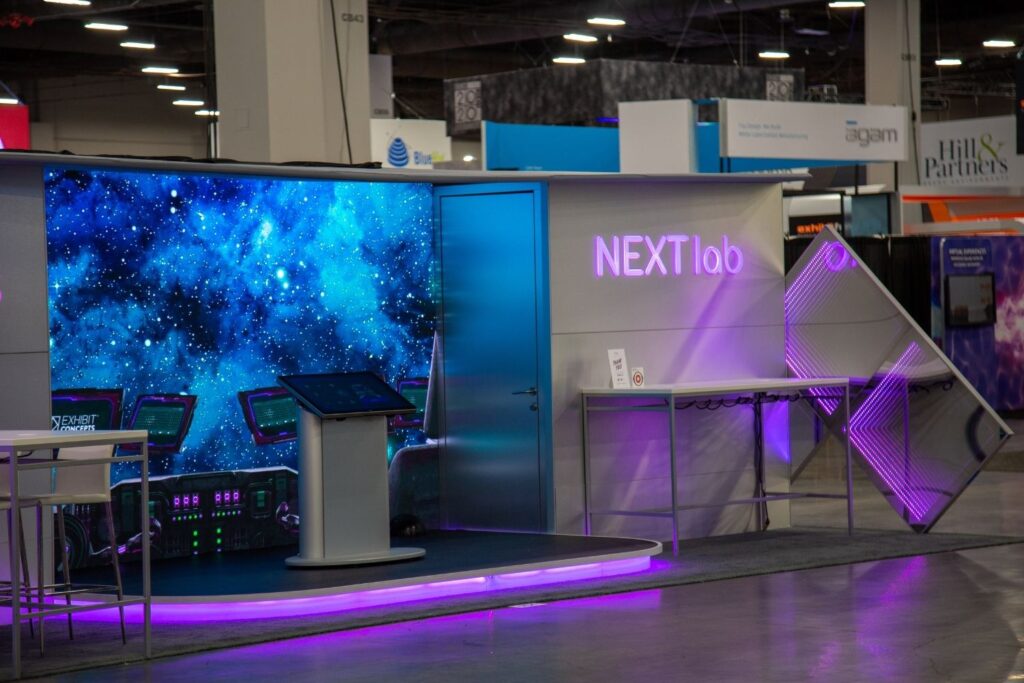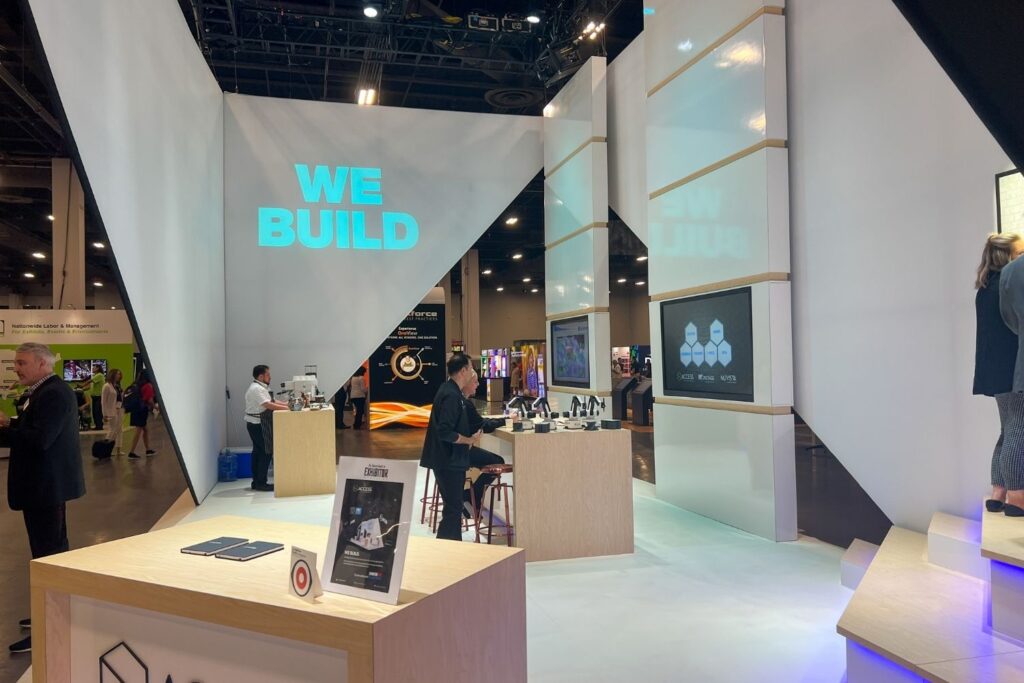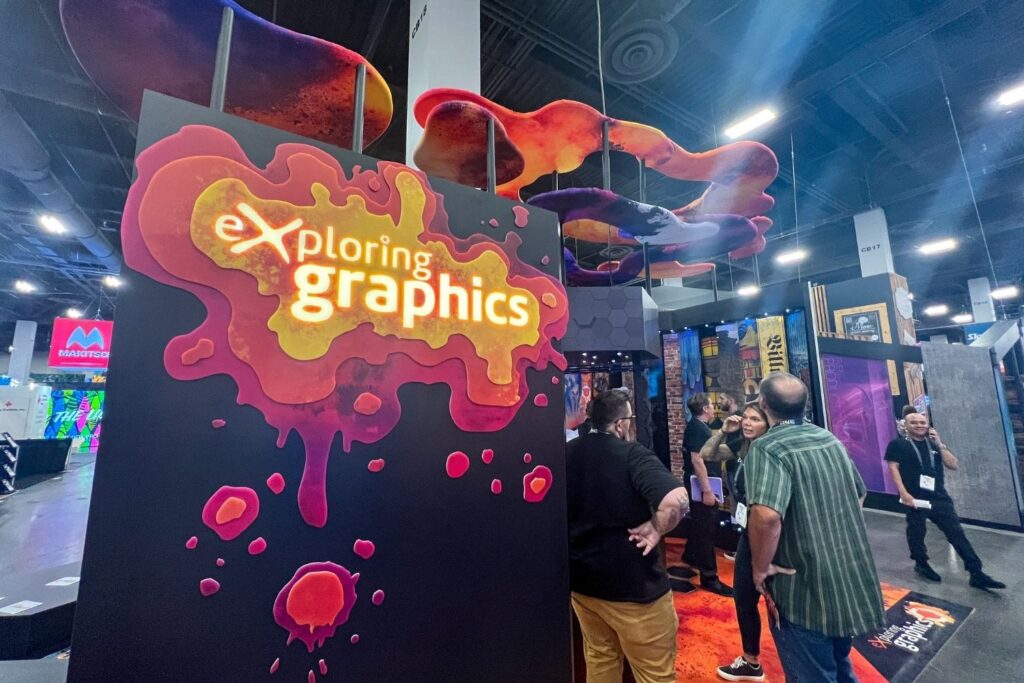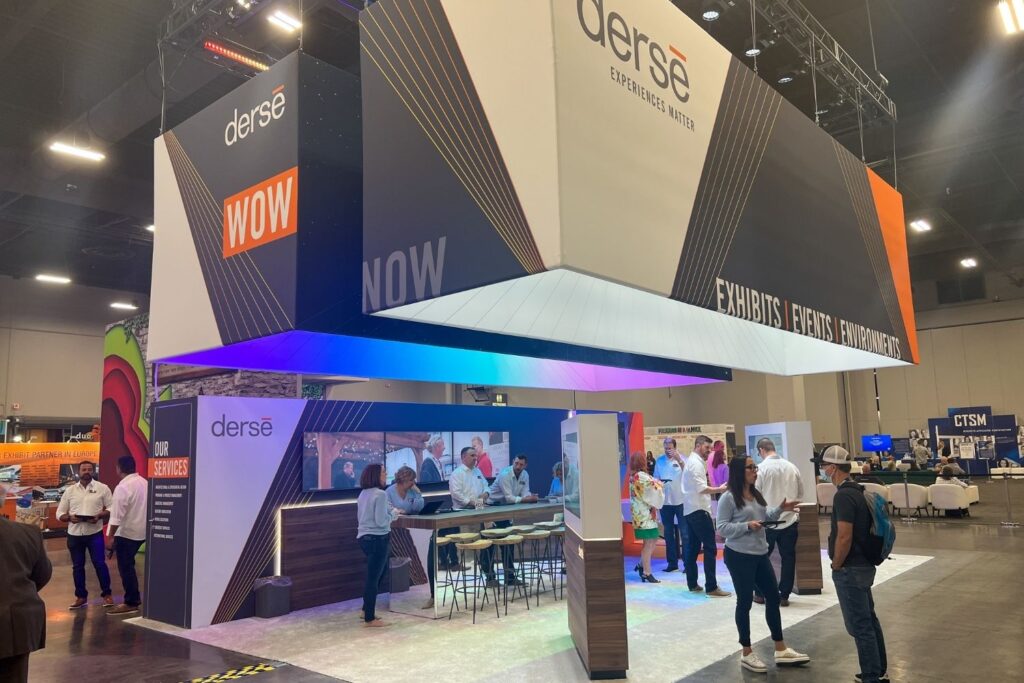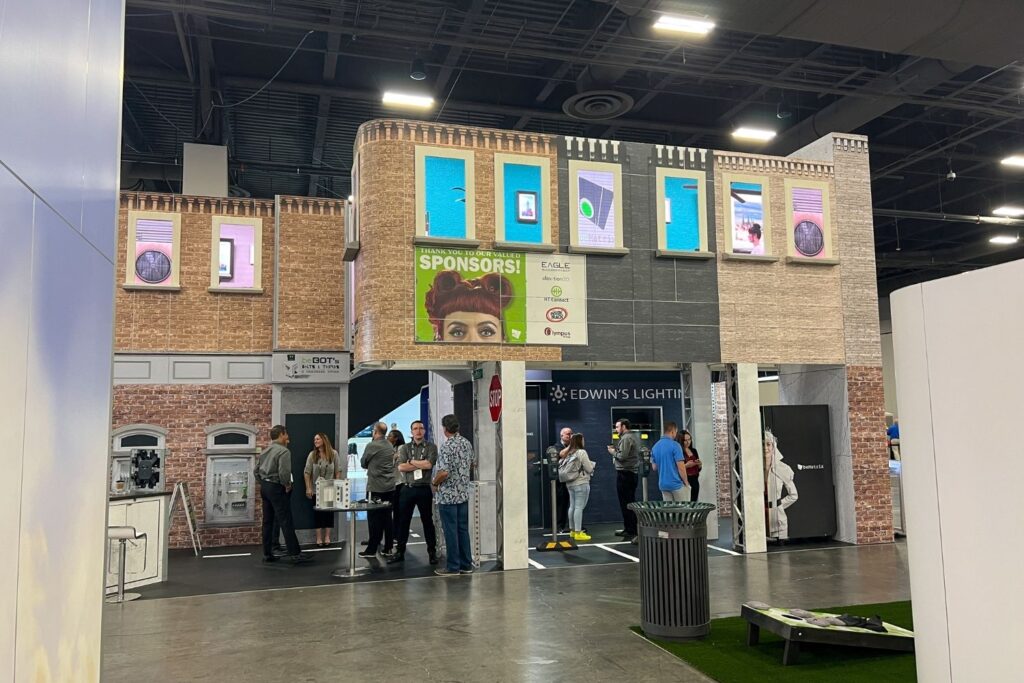 Walking the exhibit hall, attendees were met with an uncommon sight. Sparse carpeting, but lots of unique flooring designs.
Whether it was the lack of carpeting in the aisles or popular vinyl options in booth spaces, the change in flooring was noticeable. Given the versatile styling of vinyl, it was obvious that designers took creative liberties in utilizing a variety of materials in their spaces.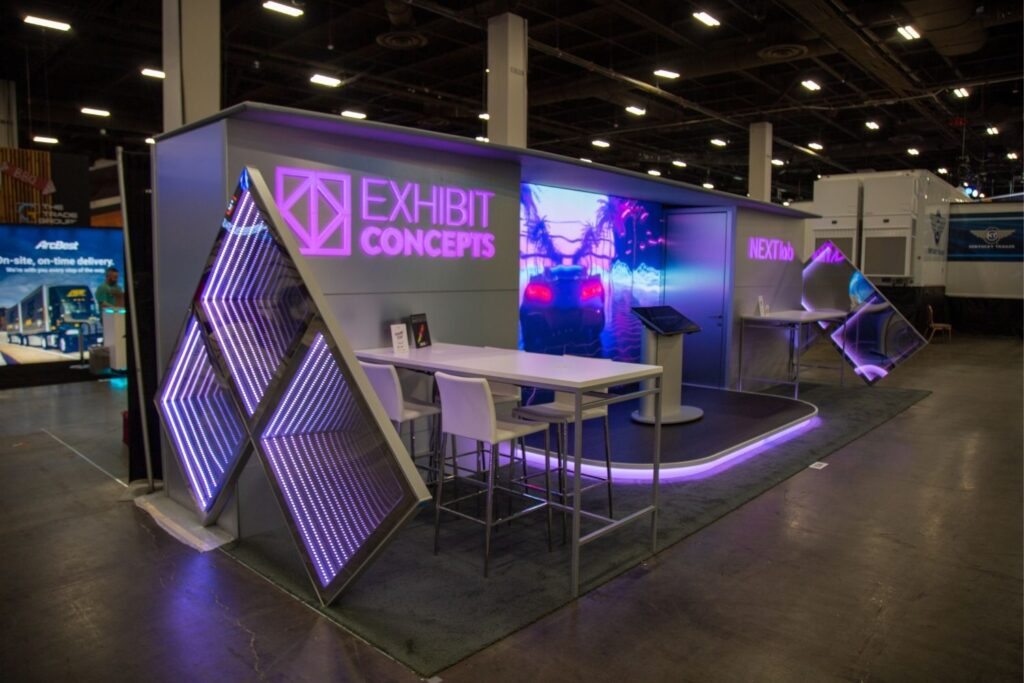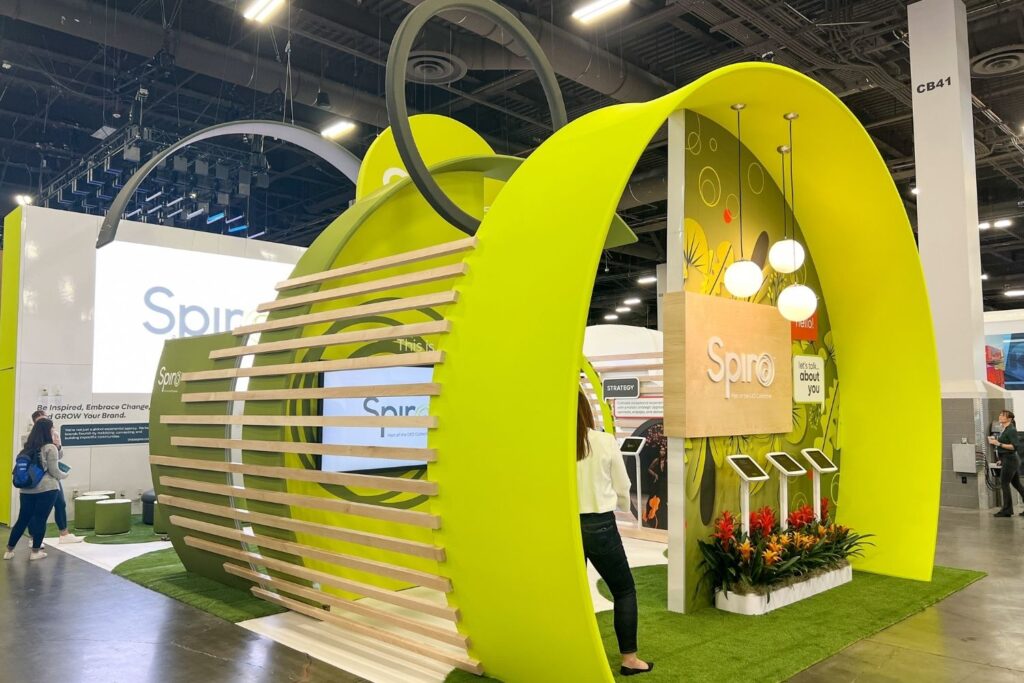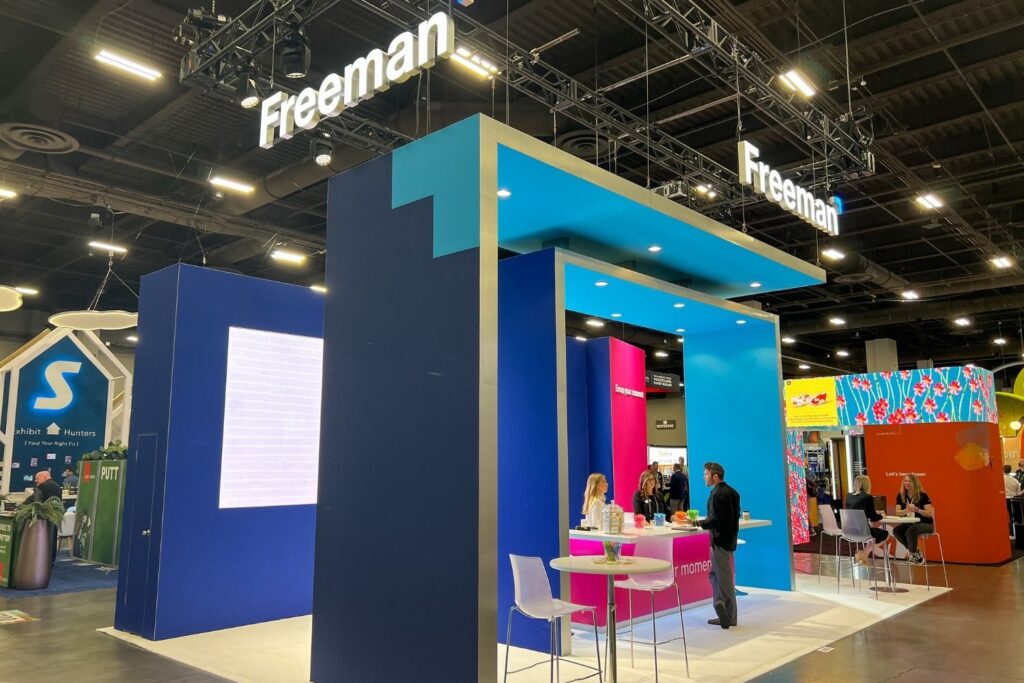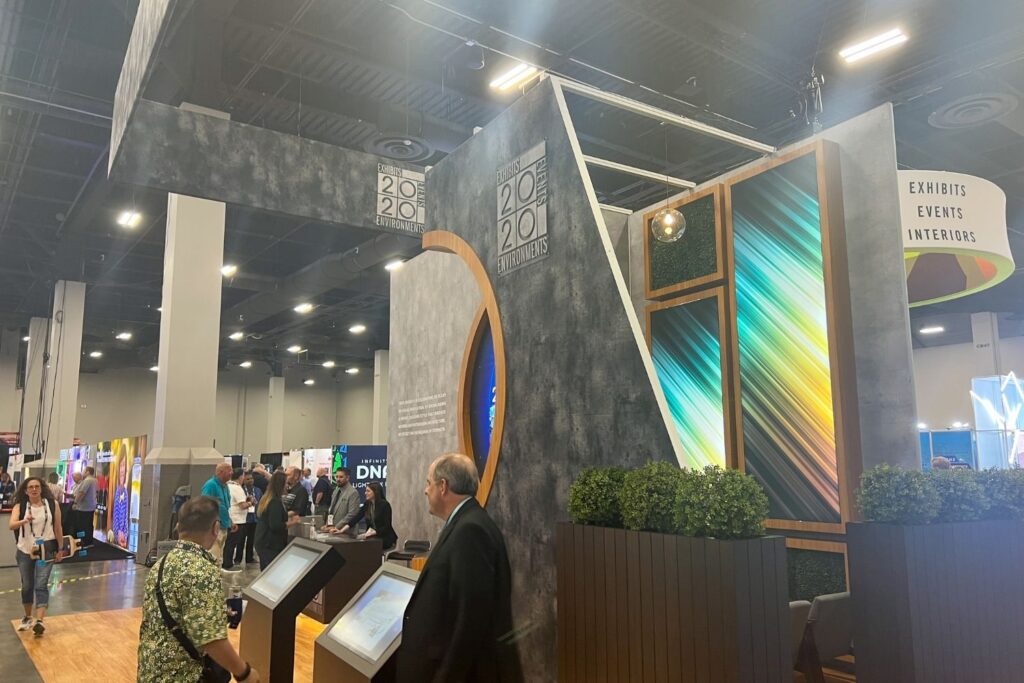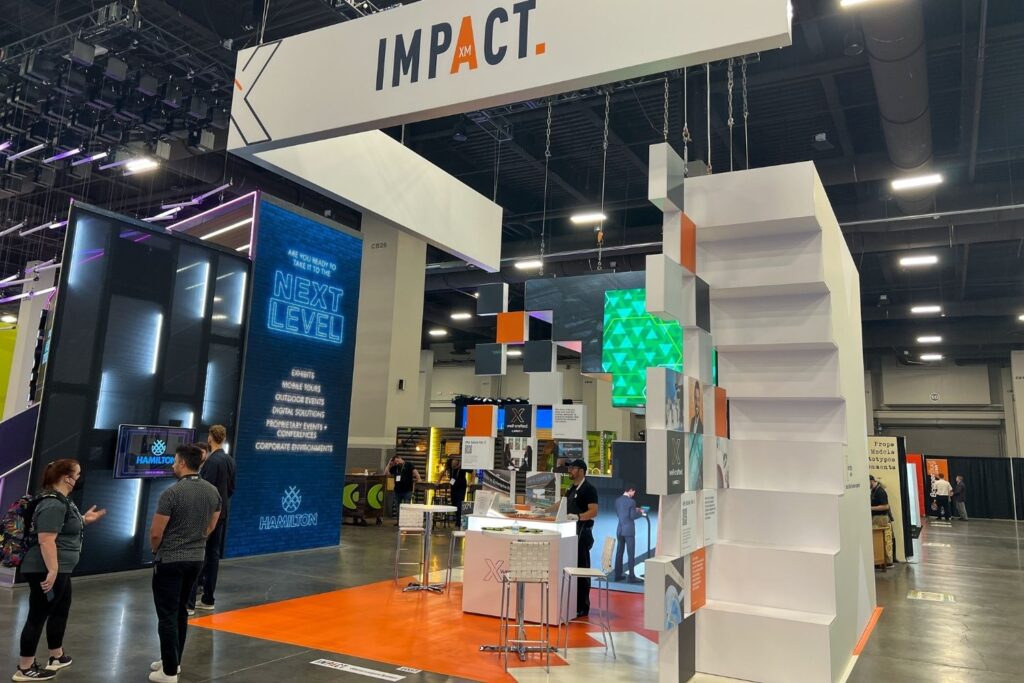 Unforgettable Experiences
Engagements dominated the show this year. From our multi-sensory boothOS™ concept, to a rocket ship by EXHIBITUS, Hamilton's arcade game, and Brumark's Frankenstein-inspired display, exhibitors brought big, memorable experiences to attendees on the show floor.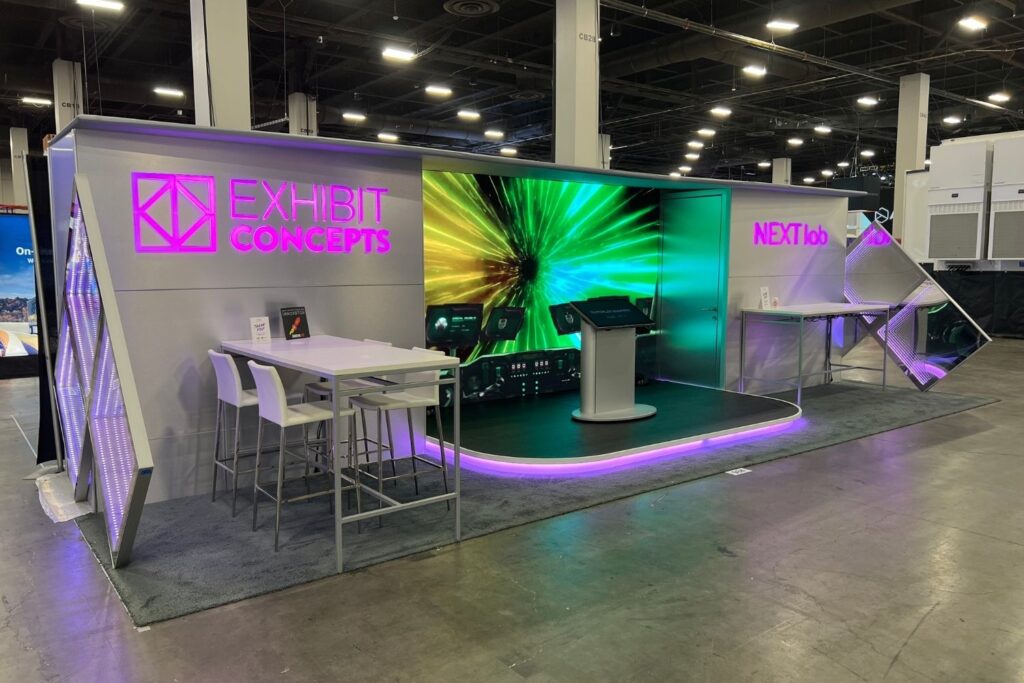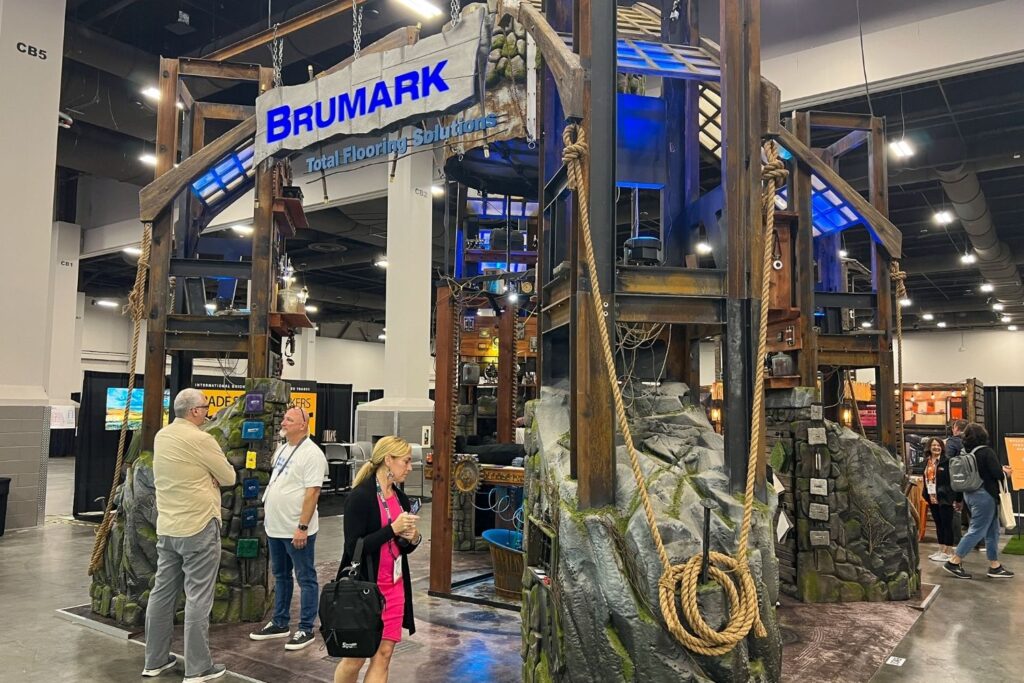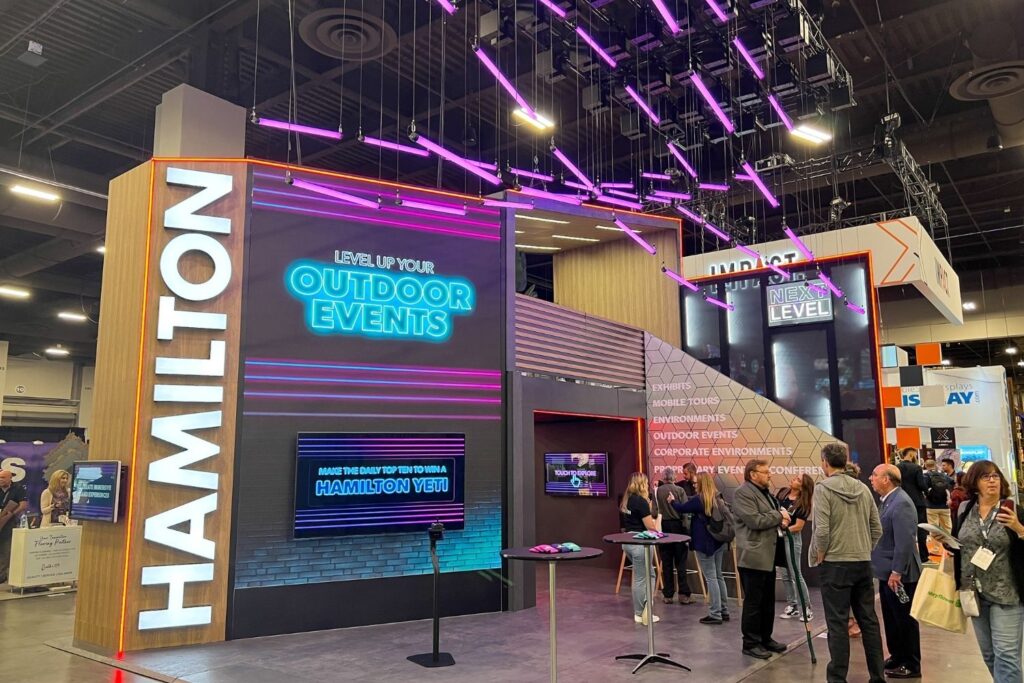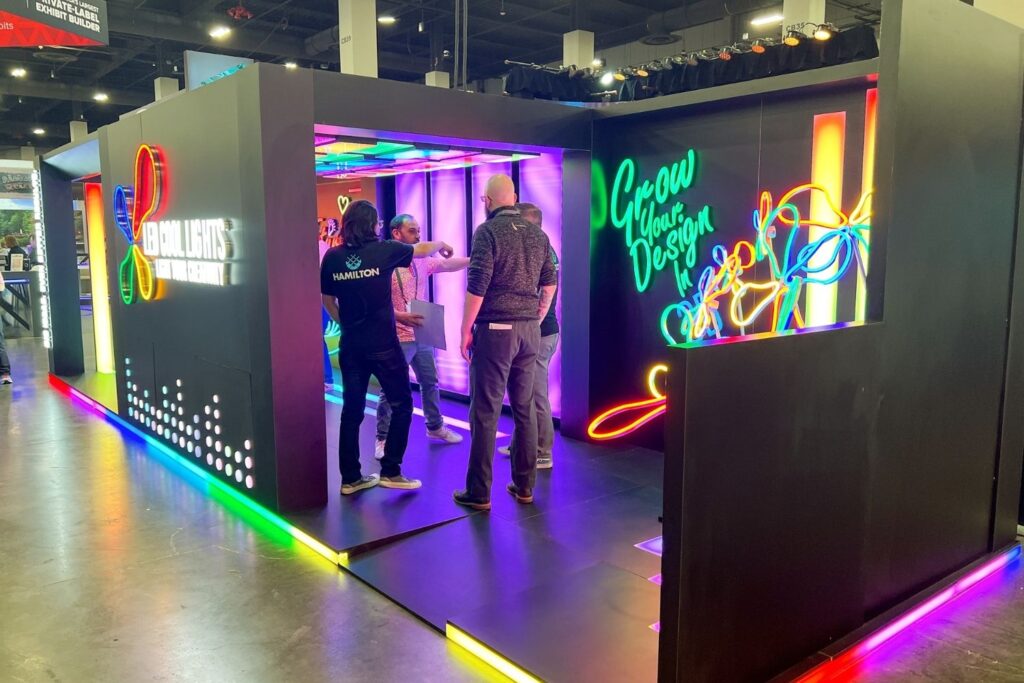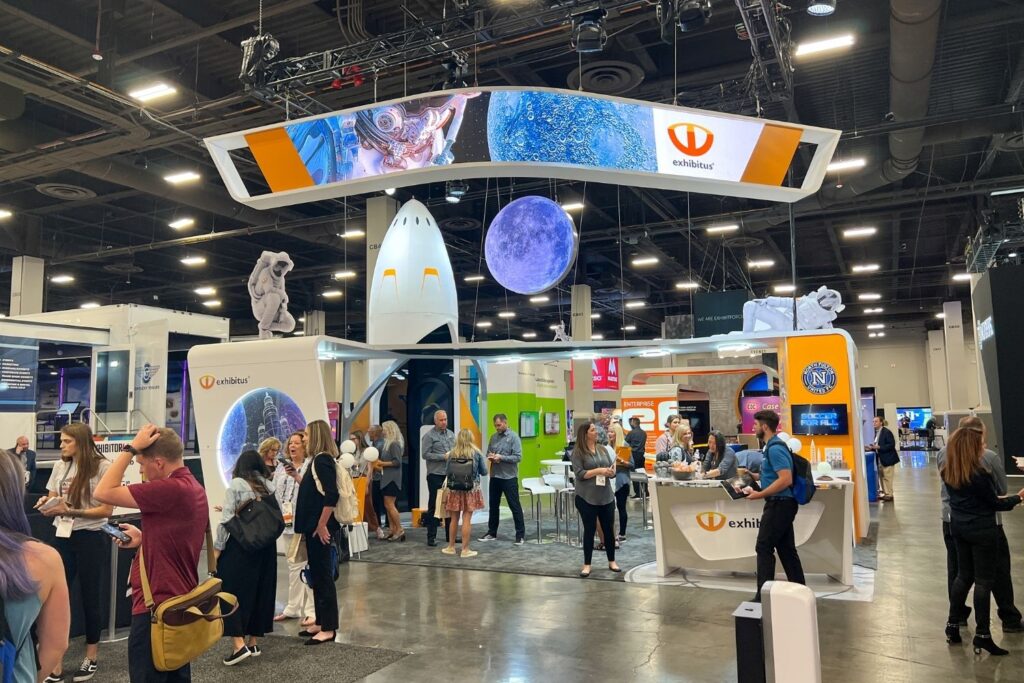 Exhibit Concepts was proud to debut our NEXT Lab™ team at the event. The NEXT Lab team's debut also coincided with the release of the new boothOS™ product offering, which was given the EXHIBITOR Magazine's "Buyers Choice" award at the event.
"As content creators ourselves, our team understands the importance of cohesive and effective digital asset delivery. That was a driving force behind boothOS, which made for an amazing booth experience for the EXHIBITORLIVE audience," says NEXT Lab Director Bradley Livesay. 
EXHIBITORLIVE 2022 also featured a goodbye to EXHIBITOR Magazine's founder and long-time CEO Lee Knight, who is stepping down after 40 years at the helm. Our very own Jeff Hannah, and other industry professionals, offered a touching tribute to his lasting legacy. 
This year's EXHIBITORLIVE did not disappoint.
It offered an opportunity to reunite with industry professionals and provided a brief glimpse into the expo world's future.
For more insights and guidance on your next project, don't hesitate to connect with us.