Kellogg's
Exhibits & EVents
Since 2013, Kellogg's Specialty Channels has partnered with Exhibit Concepts for their trade show program. That partnership has now spanned more than a decade and continues to grow as Kellogg's expands and grows its footprint.
From its recognizable flagship brand to its newer product lines, Exhibit Concepts has closely aligned with Kellogg's mission to meet and exceed their trade show needs. By utilizing the latest in technological innovation and challenging traditional engagements, Exhibit Concepts has become a trusted partner of the iconic brand.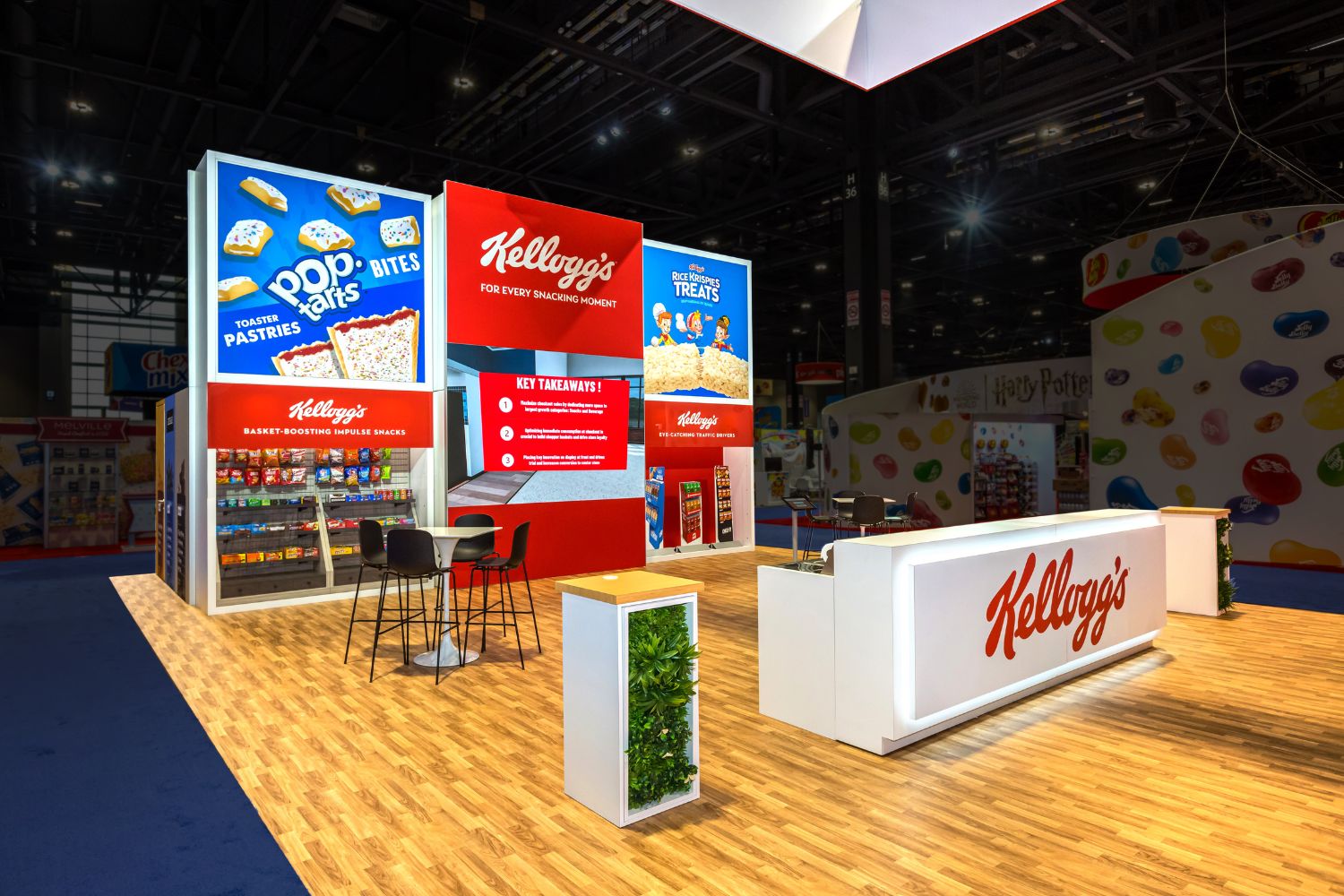 Partnering with Exhibit Concepts for more than a decade, Kellogg's relies on our creative team to meet its expansive trade show program.