From world-class exhibitry to the great outdoors, Exhibit Concepts is taking its talents into the wild.
We recently teamed up with several local and state park departments, as well as industry partners, to bring exciting new experiential environments into nature. Ranging from entirely new construction to makeovers, the projects provide a fantastic opportunity to showcase Ohio's natural beauty.
So, as the seasons turn, let's take a look at how you can "Experience ECI" in the months ahead. 
Located outside of Oxford, Ohio, about 40 miles north of Cincinnati. The Ohio Department of Natural Resources built a new nature center at Hueston Woods State Park. Complete with live animals, including fish, reptiles, and honeybees, we helped fabricate the facility's interior. The project called for custom signage and interactive displays. In addition to working with The Interactive Group, we brought on Optic Nerve as an artistic partner. They provided realistic fabrication of several of the interior trees. 
The Ohio Department of Natural Resources was looking to add to its list of amenities at Alum Creek State Park by converting one of its existing picnic shelters into a nature center. Partnering with The Interactive Group, we helped bring the conversion to life. We created several interactives using our award-winning fabrication team, including a turtle table, a boating safety engagement, and a custom-printed map.
Alum Creek State Park is home to Ohio's largest inland beach. 
Once again, partnering with The Interactive Group, we were called on to help highlight Ohio's rich geological history at Shawnee State Park. Located near Portsmouth, Ohio, in the southern part of the state. The Shawnee State Park project had a unique challenge; the Ohio Department of Natural Resources wanted to convert a historic cabin into an interactive stop for visitors. The nature center also highlighted water and boating safety. 
Sitting on the banks of Lake Erie, the East Harbor State Park project also took on a water safety theme. Updating a pre-existing structure on the property, we worked with The Interactive Group to fabricate an environment that was both educational and highly interactive. Plans called for engagements on boating, the region's geological history, local flora and fauna, and a highlight of East Harbor's diverse array of activities. 
Our partnership with The Interactive Group didn't just stop at the state level; we also teamed up to help renovate the Ford Nature Center in the Mill Creek MetroParks system in Youngstown, Ohio. Like the Shawnee State Park project, the Ford Nature Center is located in a historic mansion. The one-of-a-kind facility houses a welcome area and interpretive center that includes custom signage, a fabricated map table, and a birding area.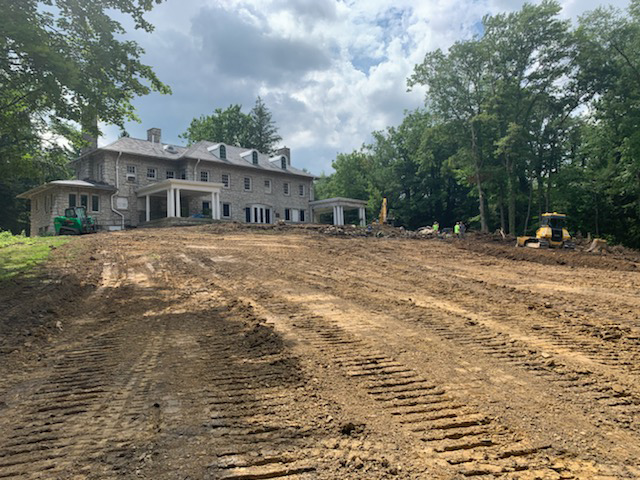 Beyond nature centers and engaging interactives, we recently completed a project with our local Miami County Parks District. (Just up the street from our Vandalia facility.) The Heritage Hall project looked to create a community gathering space in Miami County located on the site of a historic homestead, now known as the Lost Creek Reserve. The Heritage Hall project called for unique, custom signage highlighting the property's history and notable donors. We not only fabricated, but also designed the project. The property now serves as a centerpiece for the Miami County Parks District and event space for the community.
Looking to get out in nature? Stop by one of our projects to "Experience ECI." Whether it's to learn more about Ohio's natural history or detach from the everyday hustle and bustle of life, we hope you enjoy our recent work.
To learn more about working with Exhibit Concepts or to partner on a project of your own, don't hesitate to connect with us!