Whether you are a seasoned industry veteran or a newcomer to the trade, there's always room to grow in your craft. It's no different for the talented team here at Exhibit Concepts. As part of our Coaching Collaborative series, we're asking our experts how they like to stay sharp in our ever-evolving world.
From management styles to creative inspiration, and books to podcasts, we're diving into what makes our team tick, and sharing those secrets with you.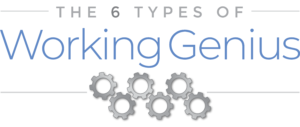 Bea Timmermans | Accounting Director
Topics: Leadership, Management, Human Resources
'The Six Types of Working Genuis' is an online self-assessment tool that helps leaders and managers better understand their team's strengths and weaknesses. According to the author and creator of the assessment, Patrick Lencioni, ""if you want to be successful and fulfilled in your work, you must tap into your gifts. That can't happen if you don't know what those gifts are." The assessment takes just 10 minutes to complete but provides a wealth of information to users centered around the "6 Types of Working Genius:" Wonder, Invention, Discernment, Galvanizing, Enablement, and Tenacity.
Bea says, "For leaders, it helps us delegate tasks and establish a well-balanced team. For individuals, it gives us insight into what brings us joy in the workplace."  

Chris Rank | Senior Designer
'AskNK' is a popular YouTube channel with more than 30,000,000 subscribers (about the population of Texas). Created in 2017, the channel covers a wide range of content focused on digital media. The videos feature reviews, walkthroughs and even comparisons of various software applications. According to the creators, their goal is to "get you updated, share tips, resources, hacks, leaks, and showcase how to get started with various content creation tools."
Chris says, "I am a person who is constantly looking for new tools to help tell stories and illustrate concepts to share with others. Learning new things and keeping up with the current state of technology is essential, especially when technology enhances your ability to create. The AskNK YouTube channel finds amazing and exciting innovations in the CGI community. I especially appreciate the content related to Blender."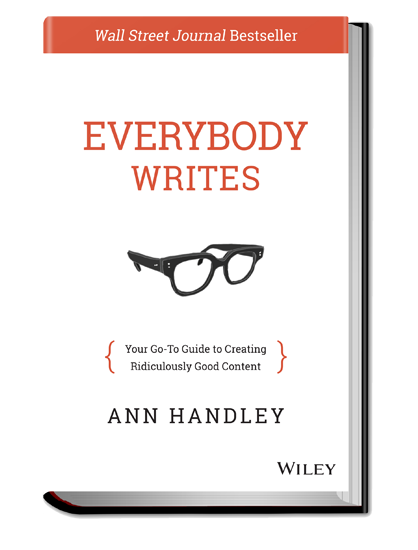 Sharla Robertson | Senior Marketing Specialist
Topics: Content Marketing
In a world filled with words, 'Everybody Writes' focuses on fostering the writer in all of us. Whether writing a note or publishing an essay, Ann Handley believes we are all writers. Focusing on content marketing, Handley concisely explains why and how our words matter. As the book says, "Everybody Writes is designed to be your go-to guide for creating or publishing any kind of online content—whether you're working for a big brand or a small business… or yourself."
Sharla says, "This resource supplies the tools to keep your writing simple and to the point – without oversimplifying. Each writer has an individual writing structure, this book speaks to the importance of that and how to improve upon it. The applications Ann provides will certainly unlock the potential for new writers and guide experienced writers to fine-tune their work."  
Looking for more?
Don't hesitate to reach out to us to discuss your next project.