During the Cold War, the Mound Laboratory, a classified facility in Miamisburg, Ohio was home to The Dayton Project, a division of the top-secret Manhattan Project.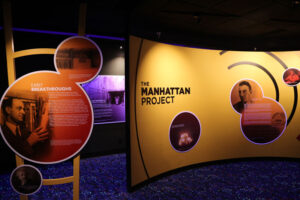 At peak operation, the Mound employed approximately 2,500 people and occupied 116 buildings. The museum tells the story of the people, sworn to secrecy, who dedicated themselves to the work that revolutionized the Cold War, the Nuclear Age and the history of the Space Race.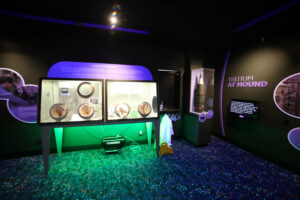 This history is brought to life with colorful graphics, interesting artifacts and hands on interactives that educate visitors on the science behind radiation, cold war espionage, and radioactivity.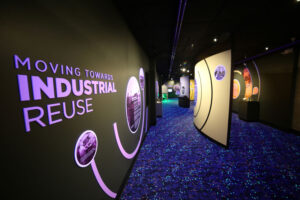 Exhibit Concepts was proud to collaborate with Dayton History, the Department of Energy Office of Legacy Management, and the Mound Science and Energy Museum Association to imagine, design and fabricate exhibits that honor the employees and the important work that was once shrouded in secret within the Mound Laboratory.
This project continues a long-standing partnership with Dayton History where we have worked on several projects for over 15 years. The story of the Wright Brothers National Museum being the most recent. See the story in the link above.