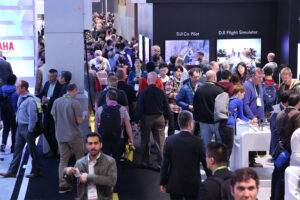 At Exhibit Concepts (ECI), we love inviting industry leaders to spark new perspectives and keep us ahead of the creative curve. We recently had the honor of learning more about the history and cultural impact of trade shows with famed industry historian, Charles Pappas.
Widely known in the trade show industry not only as a scholar but also as an award-winning writer and author. Pappas has spent over 20 years exploring the unique history of exhibiting as a Senior Writer for Exhibitor Magazine, exploring all aspects of the exhibition indu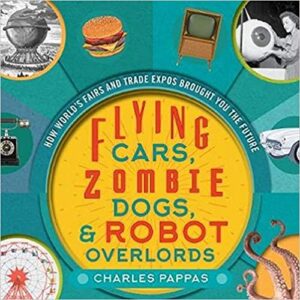 stry. He is particularly passionate about the Archive column where he highlights unique exhibits from the past. He is also the author of Flying Cars, Zombie Dogs & Robot Overlords, which takes readers through over 170 years of exhibition history. 
Pappas met with our team for a private webinar combining several ECI departments, including our Creative Team, NEXT Lab, Marketing department, Account Executives, and more. As a strong believer in the power of exhibits, Pappas highlighted the impact that designers and exhibitors have had (and continue to have) on the development of products, brands, and companies. Our team learned about some of the most memorable and landmark exhibits that left their mark on the world and changed the course of history. 
Much of what we do to design and build exhibits essentially happens "behind the scenes," making our industry largely "invisible" to those who are not part of it. However, Pappas explained how our "invisible industry" is in fact one of the most influential: 
"Every time you plug your phone into a wall socket, flick on a TV, withdraw money from an ATM, listen to recorded music, pay for gas at the pump, lick an ice-cream cone, switch on a computer, ride an escalator, play a DVR, watch a movie about dinosaurs, or get fingerprinted, you're doing something that originated at a world's fair or trade expo." 
Our team was very excited to chat with Pappas, have some fun, and explore an inspirational perspective on trade shows and exhibits. We also participated in a quick contest where six members of our team won autographed copies of Pappas' latest book.  Pappas left an unforgettable impression on our team. He is a true believer in history and loves to remind people that each of us is making history every day, even when we don't realize it! Keep this in mind as you go throughout your day today; what kind of history are you making? 
If you want to hear more from Charles Pappas, check out one of his two interviews on "The Global Exhibitor Podcast", with host Jeff Hannah. 
To learn how your organization can make your own mark on history through unforgettable exhibits, contact Exhibits Concepts today.