Our Museum Sales Team had the opportunity to attend the Association of African American Museums Conference in Jackson, Mississippi, and it was an experience they won't soon forget.
The Association of African American Museums is a member-based, non-profit organization dedicated to preserving, protecting, and interpreting art, history, and culture in African and African American Museums, domestically and internationally. The theme of this year's event was Roots of Revolution: Reaching Back, Pushing Forward. The event centered around "looking to the past to inform and empower the crafting of the future amid challenging times."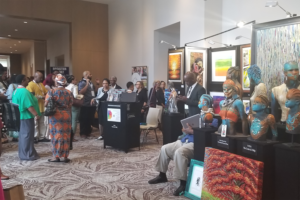 During the conference, our team had the opportunity to meet many dedicated professionals involved in the advocacy, preservation, and teaching of African American history. Our team highlighted our important work with the Mississippi Civil Rights Museum and our most current project with the Mosaic Templars Cultural Center, which is in the final design phase.
Following the conference, our team was invited to the after-party at the Mississippi Civil Rights Museum, where we were recognized for the role we played fabricating and installing the exhibits within the museum. It was a great honor to receive that recognition and we're extremely proud to have contributed telling the important stories of the Civil Rights Movement, which impacted not only the communities in Mississippi, but the state and our nation.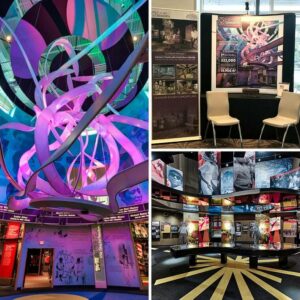 "I feel it is important to attend the AAAM conference because we can meet not only the people who move the history of the African American people forward but also the people who made the sacrifices that made the Civil Rights movement possible. Ultimately, these connections put our museum department in a position to better serve these historical institutions to facilitate their stories," said Theresa Hirt, Marketing Coordinator on the Museum Sales Team at Exhibit Concepts.
Taking great care to preserve this history and to influence social change in the right direction is important to us as a business, and we look forward to continuing to tell these impactful stories in future projects.