Exhibit Concepts, Inc. (ECI) announces the expansion of their digital and virtual offerings  within their NEXT Lab™ department with the launch of VExP™ – a virtual experience platform. Since conducting their first virtual event in the spring, ECI has developed a suite of capabilities to enable their clients to connect and engage with customers and prospects through digital means.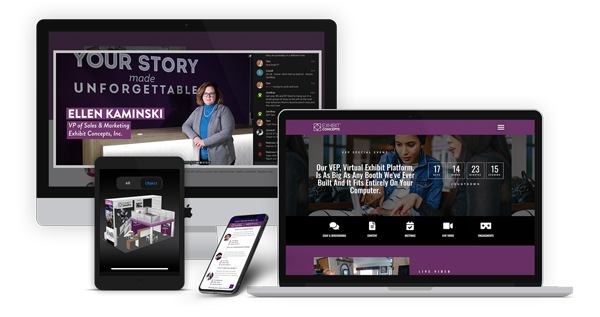 "We know that each of our client's situations are different and there is not a one-size-fits-all solution to virtual," said Masten Worley, ECI's Sales Director. "Our NEXT Lab™ team has been envisioning and developing custom engagement solutions for our trade show, museum, education and corporate interior clients for years. With VExP™, we are providing strategy, storyboarding, video editing, custom website development, graphic animation and event production." VExP™ offerings are tailored to suit any situation from a sales appointment setting tool, video and other content delivery, live streaming, 3D video fly-throughs, augmented reality (AR) and complete immersive virtual reality events including facility tours. "Some clients need a fairly simple site with engaging content and an appointment scheduler for their sales team, while other clients require a fully immersive AR experience with keynote speakers on the main stage, breakout rooms, product demonstrations and networking opportunities in real time."
"Our focus is about pairing the right technology, tools and strategy to meet our client's goals and objectives," said Jeff Hannah, VP of Creative at Exhibit Concepts. "We've worked with clients in food and beverage, medical devices, manufacturing, information services and more since we launched our virtual solutions. Initially, clients wanted to replace a canceled in-person event with a comparable digital exhibit but now they are appreciating the value of digital engagement to reach their audiences in unique ways and at times that works best for the target audience."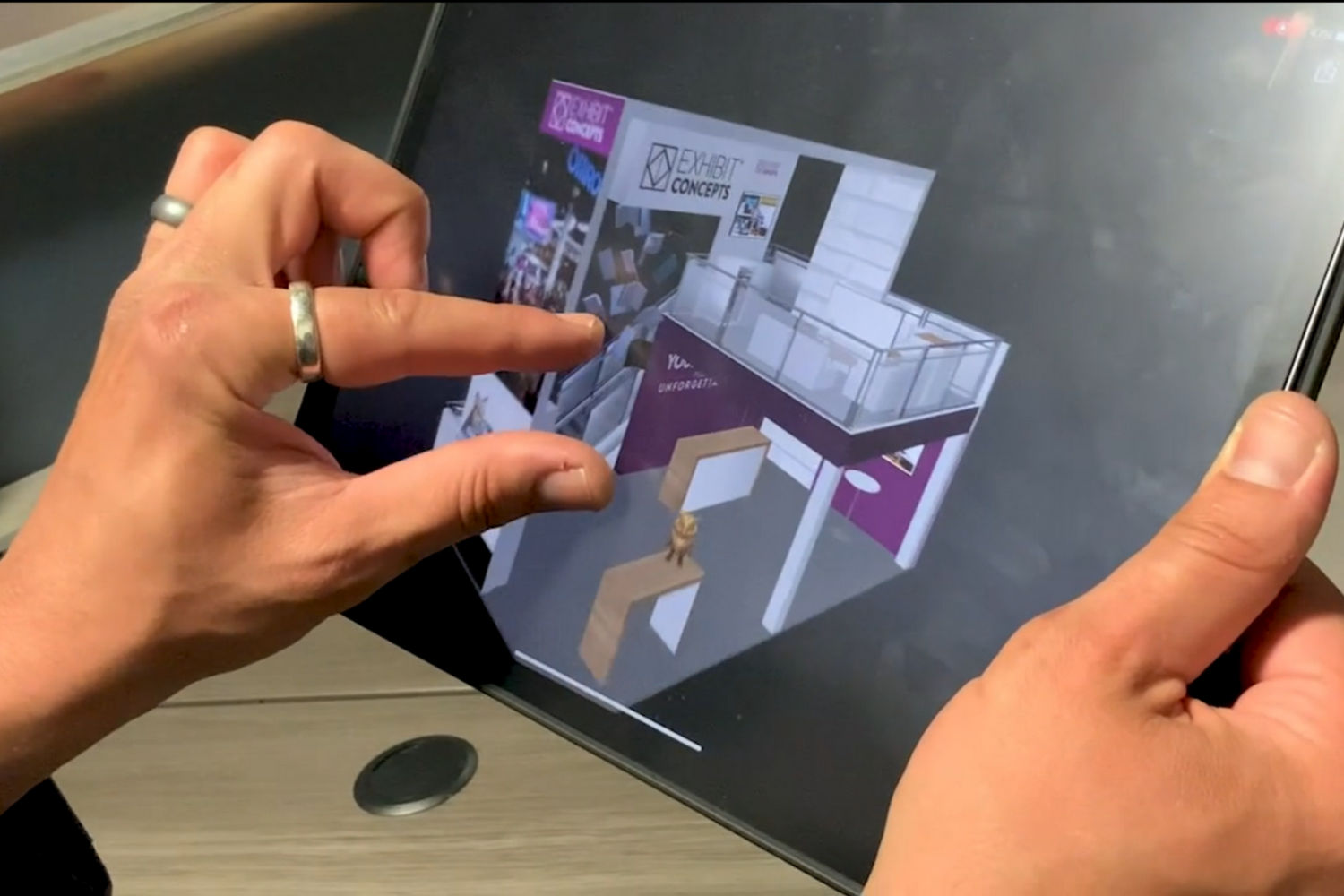 Since launching the virtual suite of solutions, ECI has recorded and edited over 150+ hours of video, designed and delivered backdrops for video production, created AR booth experiences and engaged with over 3,000 registered digital attendees. The day-of event is just half of the experience because these events have shown 194% increase in traffic to the post-event pages.  On average, attendees are staying for 51% of watch time during a live 2-hour event. In total, attendees have accumulated over 80 days of total watch time on our VExP™ solutions.
According to Hannah, "Our approach to virtual events is grounded in our forty-plus years' experience with in-person events. Our clients are reporting that so far, they are disappointed with the digital exhibit solutions offered by show organizers. We craft a custom solution that is engaging and memorable before, during and after their event."