You come from a unique background that shapes your view of the world. But what if your approach did more harm than good? What if you really didn't understand your customers like you thought you did? And, what if your strategy was flawed? Many companies who exhibit at international trade shows make these 
AWARENESS MISTAKES
 every day. The good news: there are ways to avoid these pitfalls. In this four-part series, we will identify these mistakes and help you understand how to avoid them.
Approach Mistake:
Do you have an ethnocentric view of the world? Perhaps it's lack of exposure or even lack of interest, but when working internationally it can become a barrier to success. An ethnocentric approach means looking at another culture through the lens of your own and making value judgments. It is the belief in the superiority of one's own ethnic group or culture. Often, we are so surrounded and engulfed by our own culture (particularly in the USA) that we cannot see past or outside of it. It's a dangerous way to view the world and can lead to major problems in both personal and business settings. If not carefully managed, ethnocentricity becomes poison. Ethnocentricity causes you to misread signals, misunderstand culture, and ultimately miss opportunities to engage with others. This can also lead to a misunderstanding about what someone else wants. The good news is there are specific ways you can avoid this issue, by being willing to expand your horizons and strategize your approach.
How to Avoid Cultural Mistakes: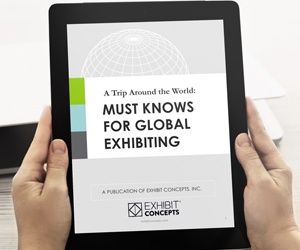 Do Your Homework
Often, companies fail to acknowledge the 
local cultures
 that they are targeting which can lead to a major miss. This is why cultural homework, even simply the basics, can lead to big results.
Don't Ignore Intangibles
Never ignore the subtleties in international interactions. Body language, communication styles, and authority structures can be difficult to read. But these aspects of culture should inform choices, strategies, and decisions along the way.
Adapt, Adapt, Adapt
Think about how much emphasis marketers put on customer engagement and the funnel. This same care should be applied to understanding or adapting to cultural concerns, preferences, values, enigmas, and nuances.
Strategy Mistake:
Every successful venture begins with a solid plan. It is important to formulate a strategy before you begin, which will help identify and prevent potential downfalls along the way.
Bucketing your Approach
The first potential downfall is lumping "international" into a single bucket. This would be similar to saying the United States is all one culture, when in fact, we are unique within regions and states. The same goes for international; every culture is unique and has its own distinct history, values, and preferences. One size does NOT fit all! It is important to recognize that your approach needs to change – based on both country and region.
Cultural Context
All business is conducted within the context of a cultural framework, which means that you must see your business dealings (marketing, selling, and negotiating) through the lens of culture. Study and approach these cultures without judgment or preconceived notions in order to create the best strategy.
Don't Assume
Finally, recognize that you are outside of your home country and culture, which means aspects of your experience will be very different and could feel outside of the norm. 
Leave your assumptions at the door
 and arrive prepared. This is part one of a four-part series covering the common mistakes companies make when exhibiting internationally. You can read the second installment, about the importance of preparation, 
here
.