The trade show industry has changed significantly in the last few decades, but no change is as apparent as the rise in technology integration, and more recently—LED displays. From the event centers themselves to the booths lining the show floor, visitors are bombarded with digital engagements the moment they step foot in a venue.
But what is behind the popular trade show staple? A lot has happened in recent years to pave the way for LED displays.
Since LEDs were first introduced to the public in the 1960s, the technology behind the light-emitting diodes has increased dramatically. In recent years, pixel ratios have improved, costs have plummeted, and content creation is on the rise, leading to a boom in LED usage. 
Not long ago, LED displays were almost exclusively used in large–format applications. From the bright lights of Times Square to stadium jumbotrons, the state-of-the-art displays offered little in the form of high-quality image resolution or crisp clarity. But pixel pitches, the distance between two pixels, are no longer measured in double digits; instead, some displays are down below 1 millimeter. Gone also are the days of standard displays. Technological advancements now allow for screens to be double-sided, curved and even specially shaped to fit a variety of design needs. 
In addition to these advancements, the scalability of LED displays has allowed for more significant opportunity to incorporate engaging content in booths. Manufacturers have begun producing a variety of display options. For example, beMatrix, a leading supplier of framing systems, offers LED panels that can act as part of a larger display structure and even provide structural support to booths.
Whether it is a standard inline or a massive island, LED technology has become a scalable option to showcase your brand in a unique way.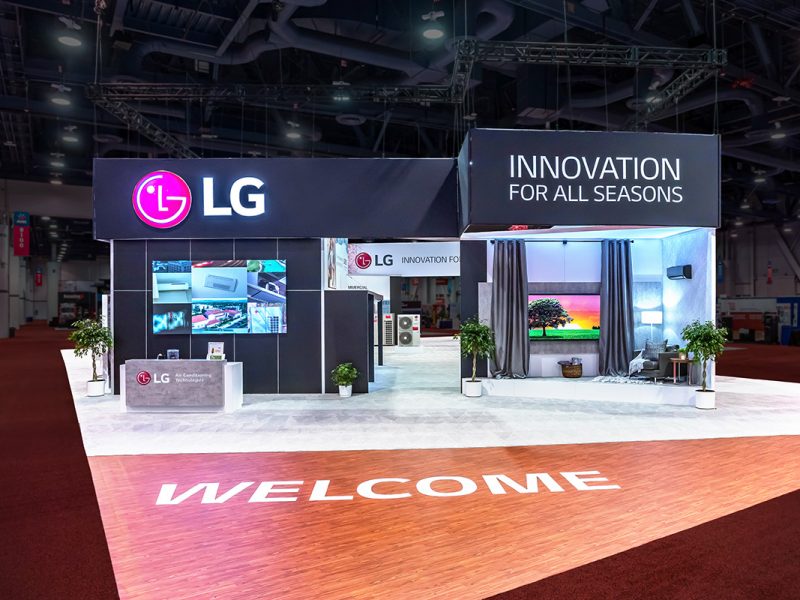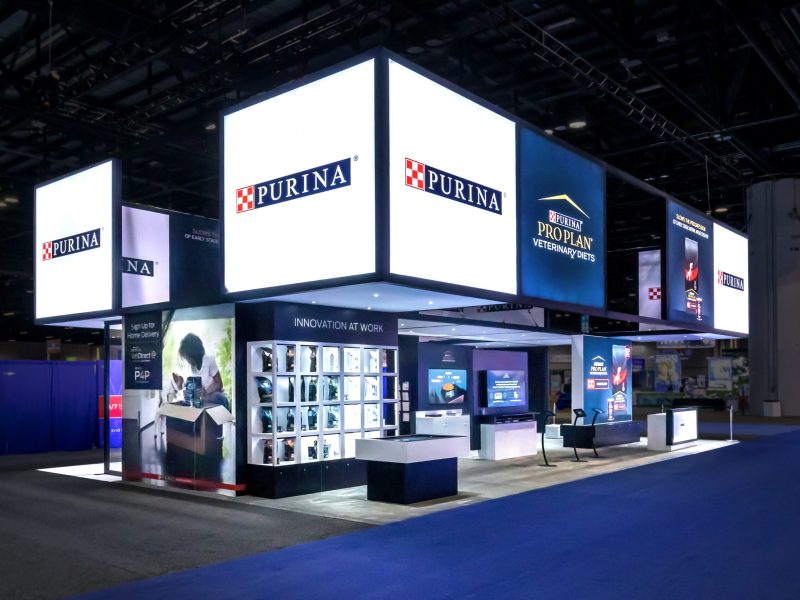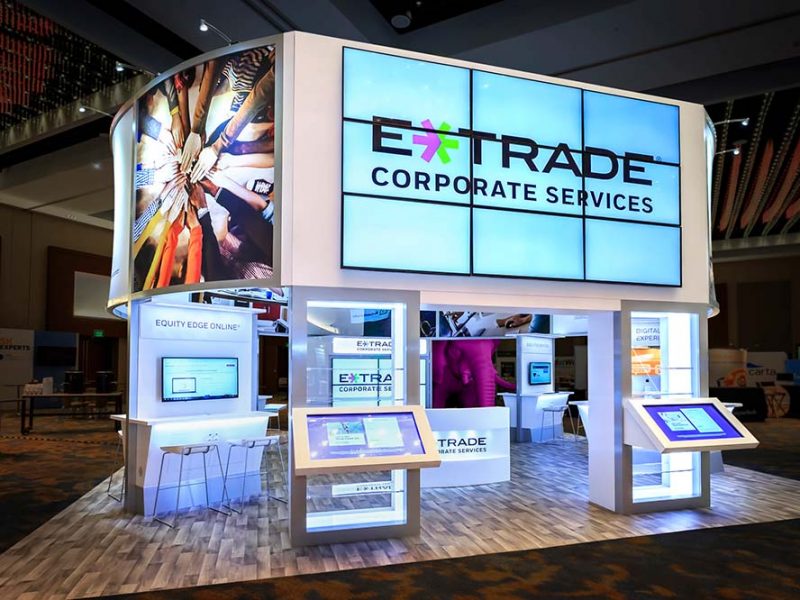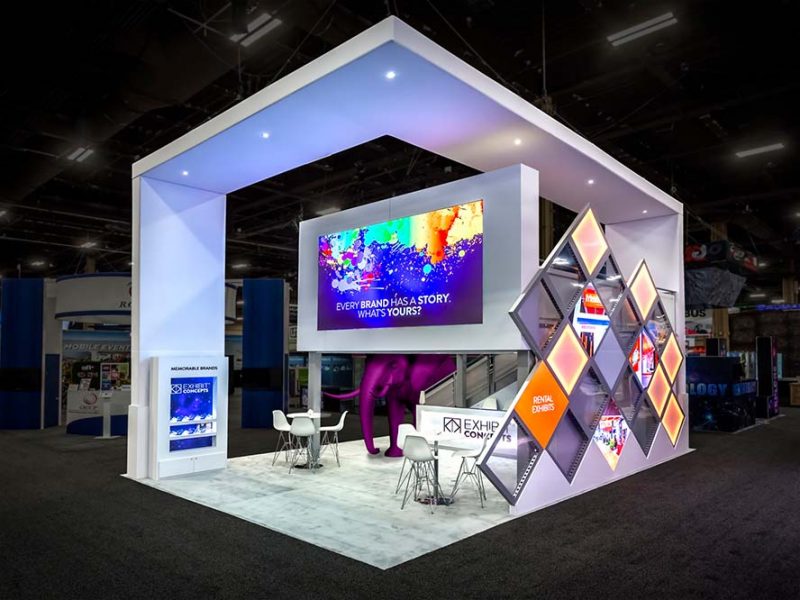 While technology has come a long way in just a few short years, the overall production of LED displays has also made great strides. As the market has become flooded with options and styles, prices on the coveted technology have dropped. This has allowed trade show marketers to offer more innovative, engaging, and attractive displays without busting budgets. 
Catching the audience's attention is vital for a successful trade show program. That is why marketers are turning to LED displays to offer exciting, engaging content at shows. The flexibility of LEDs allows content creators to quickly change out messaging and highlight products and projects as needed. The on-demand nature of the displays eliminates the need for costly printing and reduces turnaround times for new designs.
From their versatility to their cost-effectiveness, LED displays are now a way of life on trade show floors. The next time you find yourself in an expo hall, look around and see how companies use the illuminating technology to shine a light on their brand's messaging. And are you one of them?
If you are looking to make the most of your next trade show project, do not hesitate to reach out to us. We have been crafting unique, award-winning experiences on the trade show floor since 1978.