The Orange County Convention Center is preparing to welcome the National Business Aviation Association to the Sunshine State. NBAA is celebrating 75 years of serving the business aviation community with the latest state-of-the-art technologies and solutions. NBAA's Business Aviation Convention & Exhibition is set to take place October 18th through the 20th in Orlando.
Exhibit Concepts is helping take four clients to the show, including FlightAware, Hartzell Propeller, Jet Aviation, and World Fuel Services. Together, they account for nearly 10,000 square feet of the show floor. 
As we count down to the opening, here's what you can expect.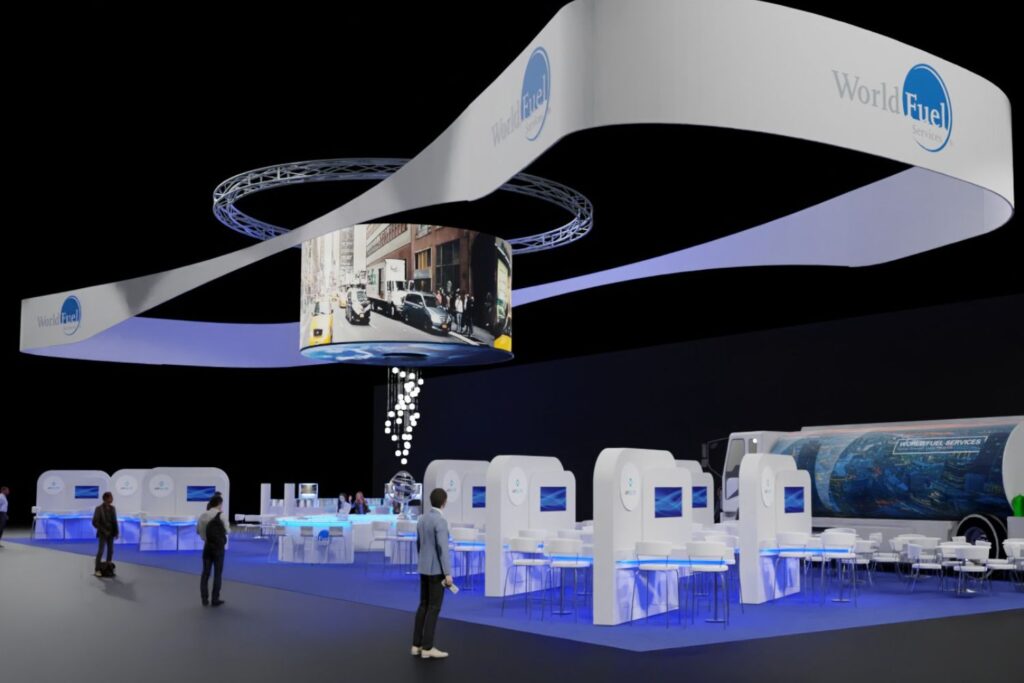 World Fuel Services is looking to make a splash at NBAA-BACE. As a leading supplier of fuel services for the aviation industry, World Fuel is showcasing its expertise with a large 50'x120' booth. The sprawling setup will greet attendees with a massive overhead banner and an inviting reception area. The booth design was inspired by previous years but also includes more modern touches, including a large overhead LED monitor array at the center. The booth will also feature dozens of private kiosks highlighting World Fuel's complete lineup of services. You can find World Fuel at booth #4800 in the North/South Building.
FlightAware is taking to the show floor in Orlando with a 20'x30' booth. The booth features modern stylings with a sophisticated look highlighting FlightAware's state-of-the-art software solutions. Attendees to the booth can access a seating area as well as a private meeting room, and several LED monitors provide engagement opportunities. FlightAware is a newly onboarded client of Exhibit Concepts, and NBAA will be the debut show for our partnership. FlightAware is located at booth #3631 in the North/South Building.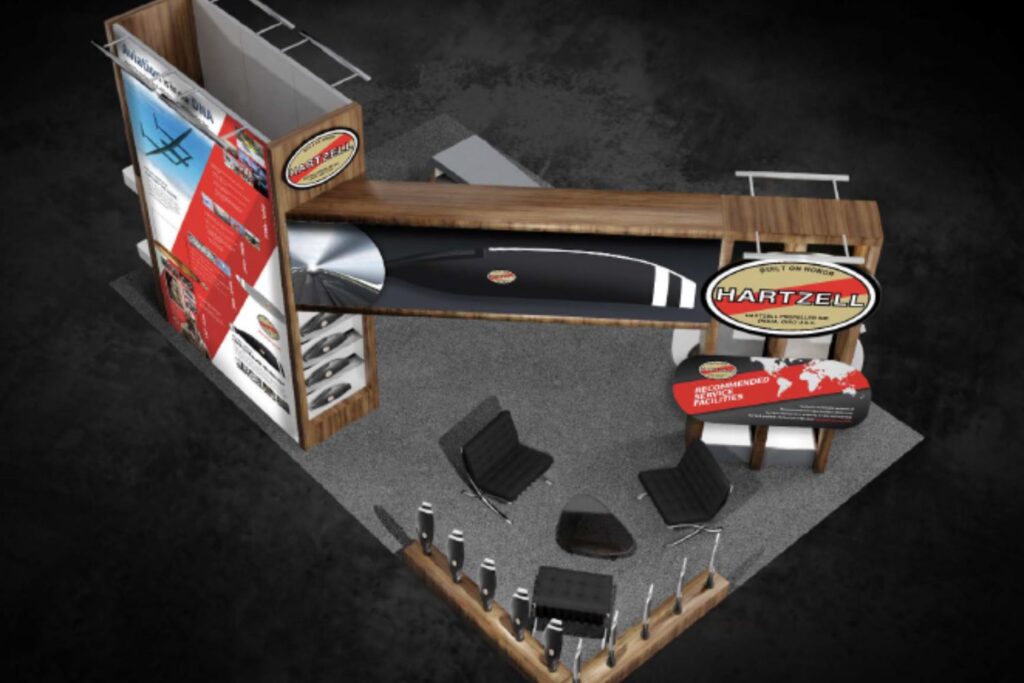 Hartzell Propeller is bringing its legacy to NBAA-BACE. The more than century-old company will showcase its latest innovations in aircraft propeller systems with a 20'x30' display on the show floor. Leaning heavily on its history, the vintage design of the Hartzell booth looks to draw on nostalgia to pique attendee interest and highlight its cutting-edge technology. Attendees will be educated on both its products and Hartzell's long-running history. The Ohio-based company, with its headquarters not far from Exhibit Concepts' Dayton location, can be found at booth #4443 in the North/South Building.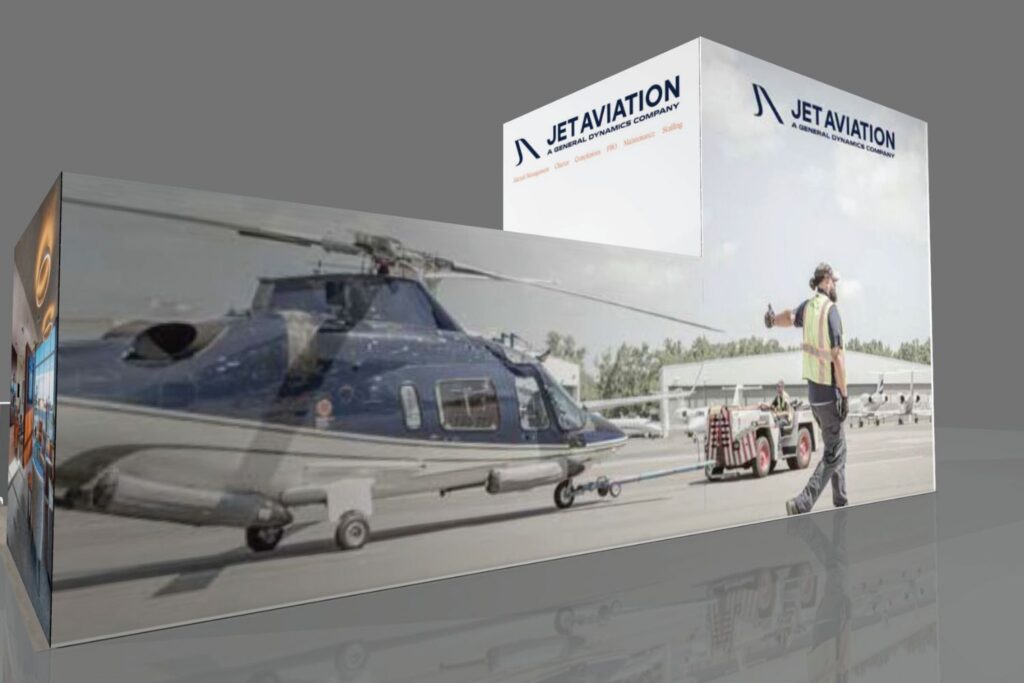 Jet Aviation is expanding its footprint for NBAA-BACE after a successful NBAA Schedulers & Dispatchers show in April. At that show, Jet Aviation debuted a custom 20'x20' island booth that used sleek design elements to provide a business-like feel for attendees. The successful debut inspired the expanded 20'x30' booth that will make its first appearance at NBAA-BACE. The booth, located at booth #1678 in the North/South Building, will feature similar design elements, as well as two private meeting rooms, ample seating areas, and more. The larger booth will allow Jet Aviation to showcase its role as a leader in the industry for aircraft management and sales.
Planning a trip to NBAA-BACE? Don't forget to stop by and visit with our clients as they lead the way in business aviation. If you can't get there to #ExperienceECI, check out our work to see how we can help you achieve your trade show goals.