Omron and Exhibit Concepts first partnered in 2017. However, the relationship didn't reach its peak until 2018 when Exhibit Concepts helped Omron debut an award-winning 50'x50' booth at CES 2018.
The Japanese automation company wanted to become a highlight of the largest, international show in the world. Design plans called for a 2,500 sq. ft. booth featuring white towers, a fabric canopy, and mirrored surfaces to draw the eyes of passerby. The highlight of the booth was Omron's state-of-the-art ping-pong playing robot. The booth would go on to be named one of the best on the show floor and would continue to win awards for years to come.
Since that 2018 CES booth, Omron has continued to trust Exhibit Concepts with its trade show program.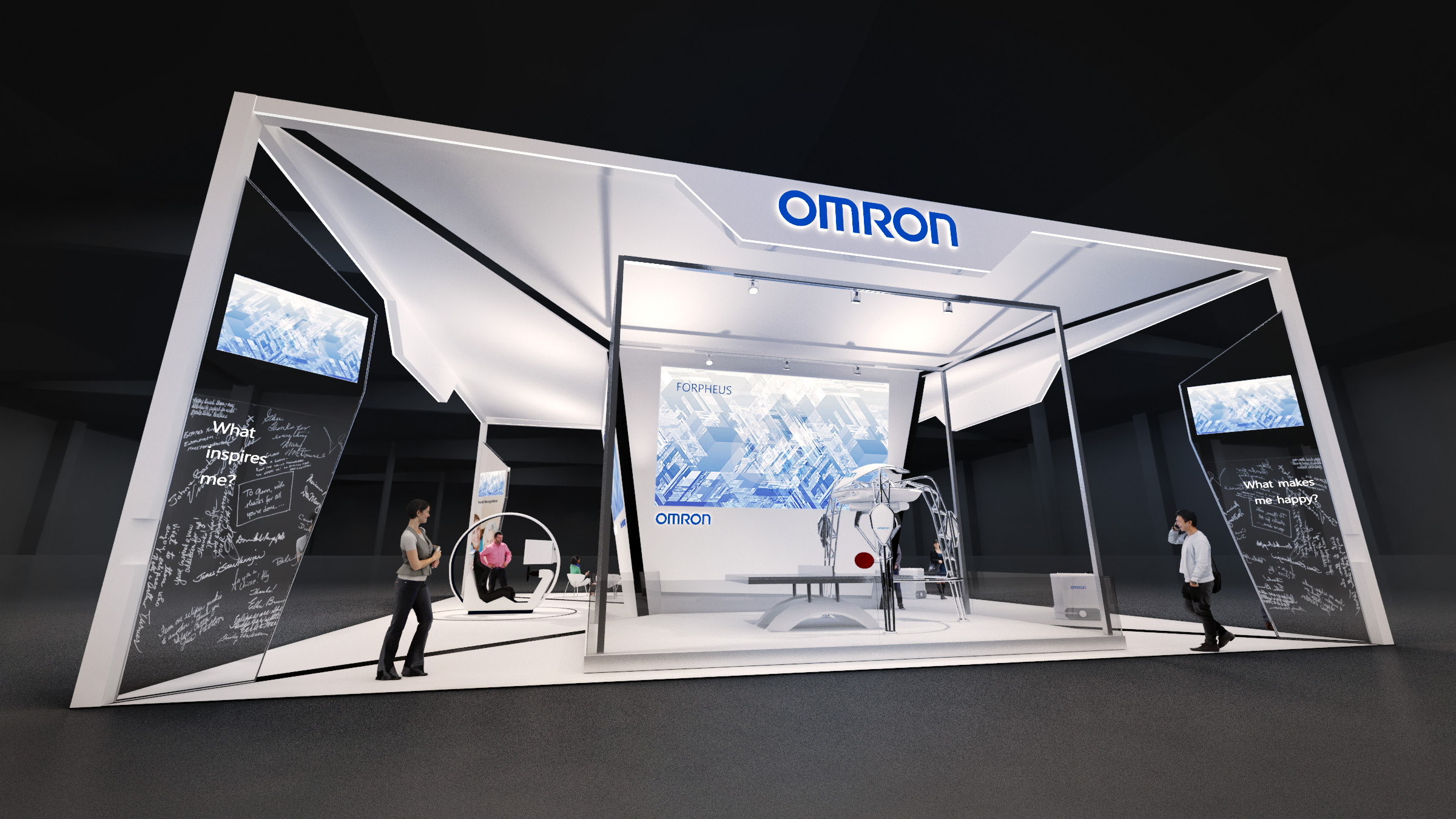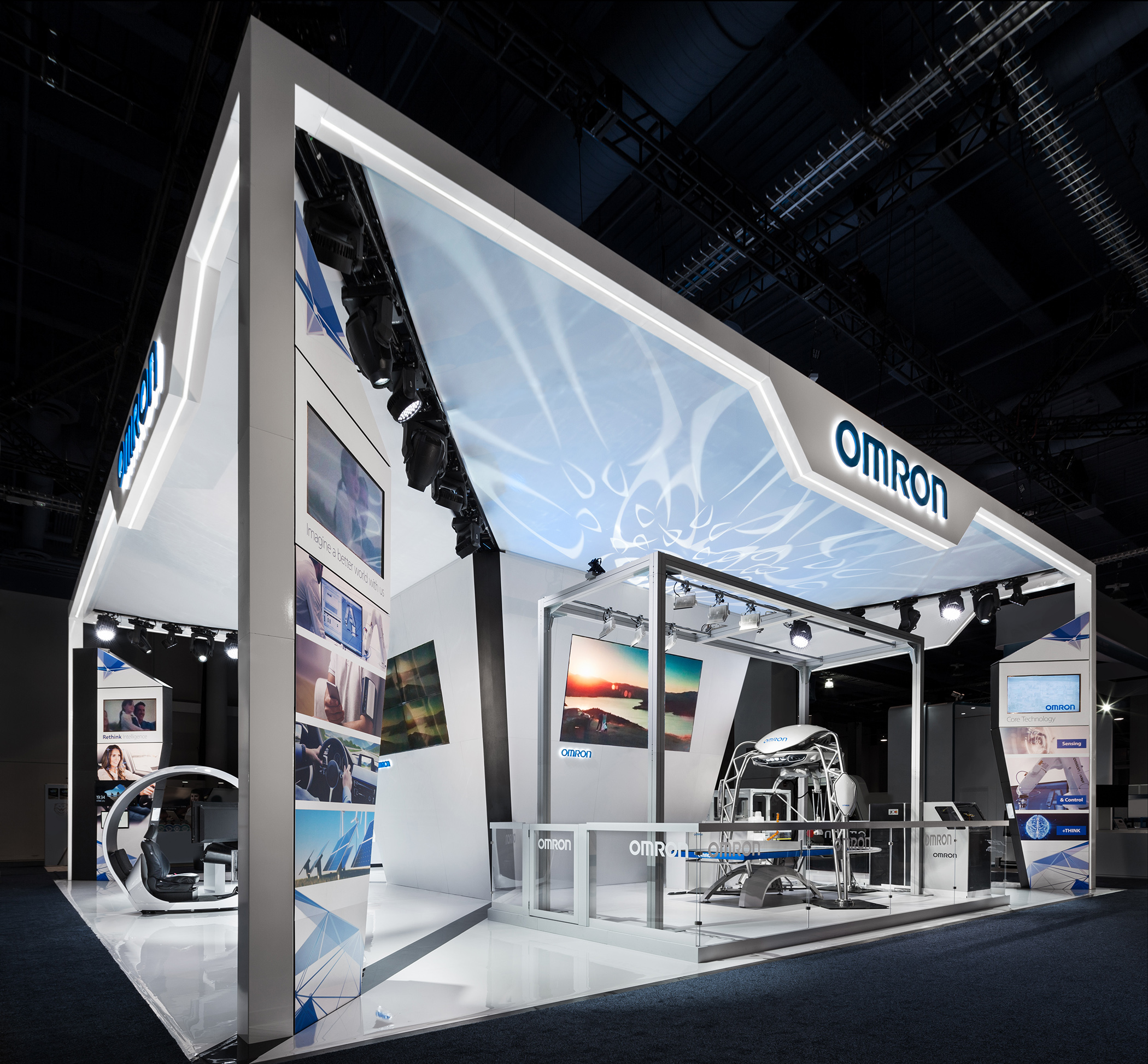 Consumer Electronics Show (CES)
Omron knew that to attract the attention of show-goers and the media they needed to create a unique experience that would lead to brand enhancement and partnership in the U.S.
They exceeded those goals.
In 2018, Omron generated 111 scheduled media interviews, 3.8 billion media impressions, won the "Sizzle Award," and ranked on the Top 20 Best of CES List from EXHIBITOR Magazine.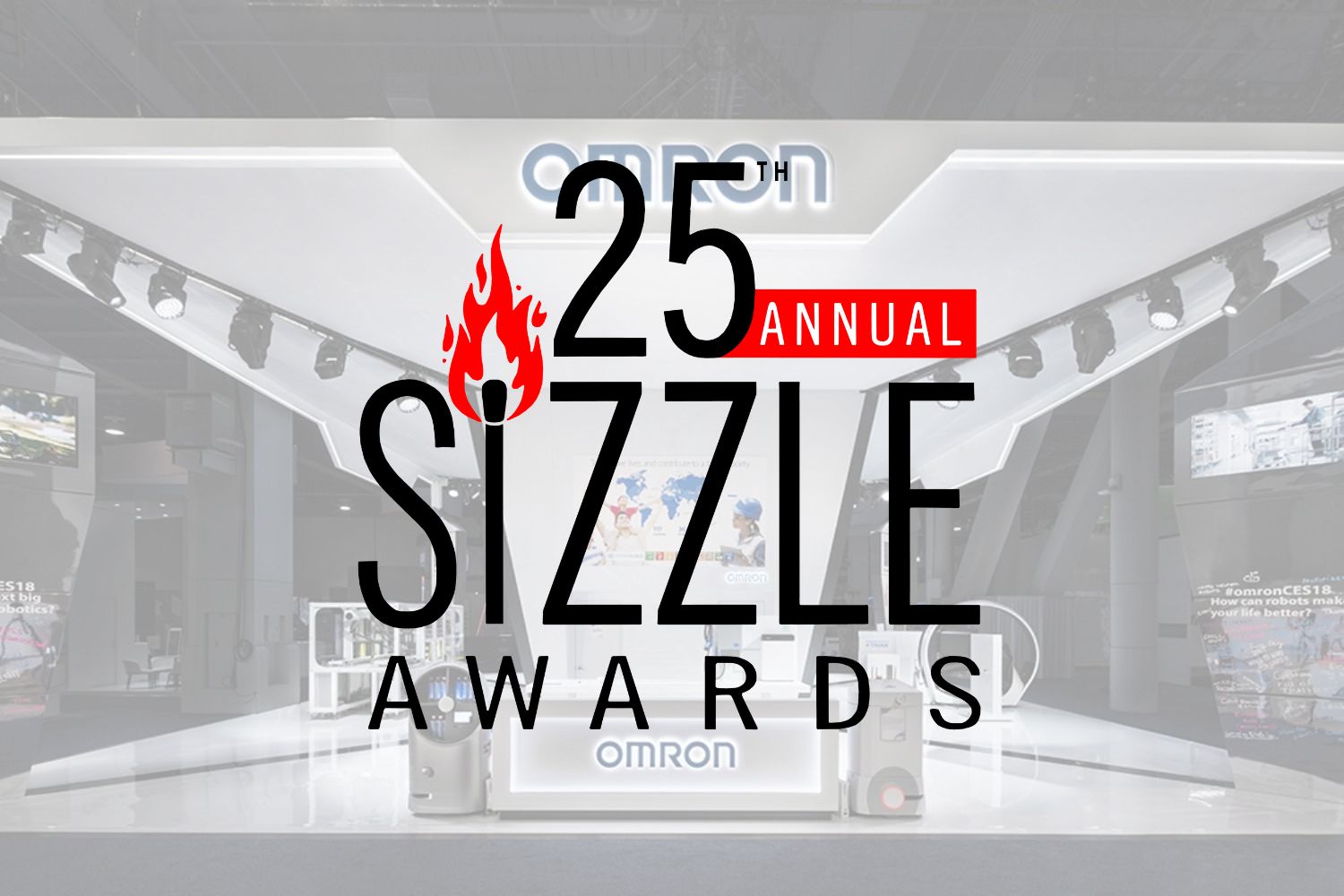 Exhibit Concepts is excited to announce that Exhibitor Magazine has recognized its 2018 CES booth for Omron as part of its 25th annual Sizzle Awards.