6.3 billion impressions and 300 scheduled media interviews. Yes, you read that right.
When it comes to advertising these days, no matter where you are in the world, channels are noisy. Many brands are vying for your ideal customer. To stand out, you must go beyond the status quo.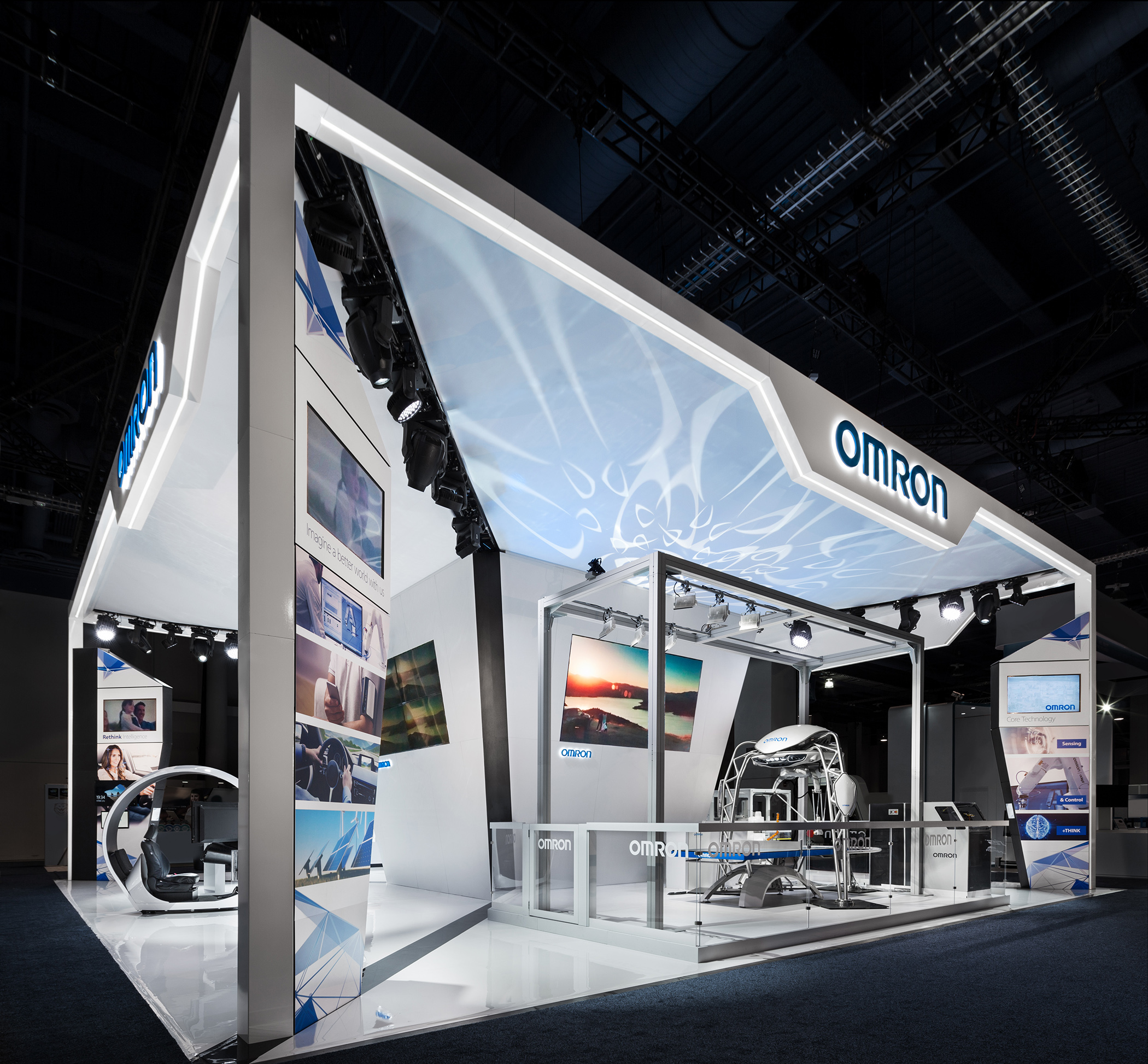 To exhibit at CES in 2018, Omron Corporation knew that to attract the attention of show-goers and the media they needed to create a unique experience that would lead to brand enhancement and partnership in the U.S.
Omron didn't get into the trenches without a plan; a solid partnership with Exhibit Concepts and a firm set of goals is what blew the competition out of the water in 2018 and 2019.
For a media outlet to pick up your brand's story, you need to gather a crowd and generate a buzz. Your standard booth and product displays just won't do at a show like CES. What's the best way? By incorporating your products with a fun engagement: Omron brought Forpheus, the ping-pong playing a robot as well as other robots and machinery that performed a variety of tasks to CES 2018 and 2019.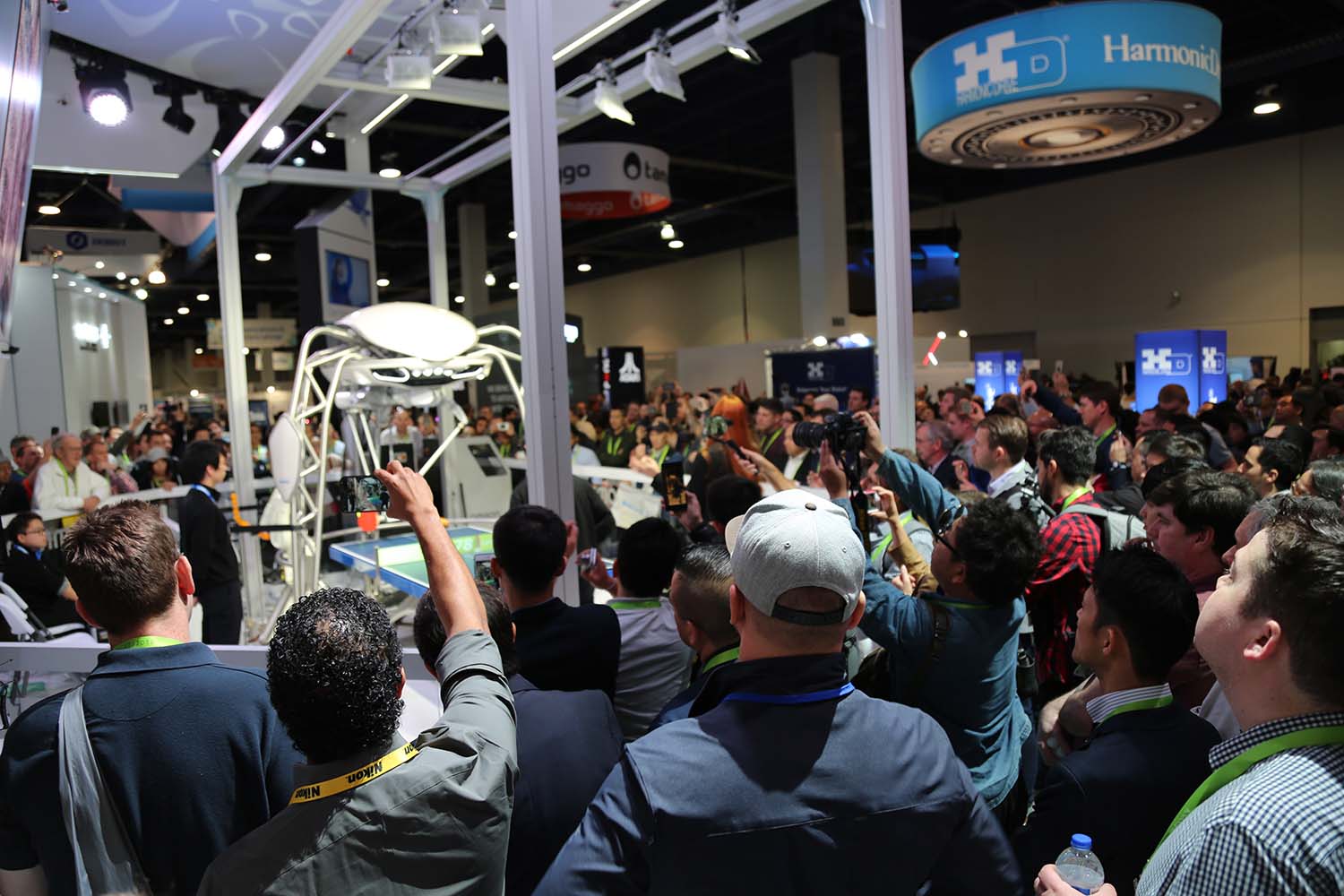 When approaching Omron's goals and needs, we ideated a multi-faceted and attendee-centric approach to maximize exposure. The experience was not limited to the design of the exhibit in 2018 or 2019 – it required strategic development and planning with a full-service solution. Truly, it takes teamwork to make the dream work.
"The success we achieved at CES is ongoing and momentous for Omron Automation of the Americas. It was our first time as one global company to display at CES and thanks to Exhibit Concepts' efforts, we achieved all of our goals, and then some,' said Matt Trowbridge, VP of Marketing for Omron Corporation about the 2018 CES experience.
The booth from 2018 evolved in 2019 to include large display screens, two staircases that allowed presenters to hold presentations on a deck overhead, and other robot and machinery demonstrations at the front. Forpheus also had a place at the front of the booth.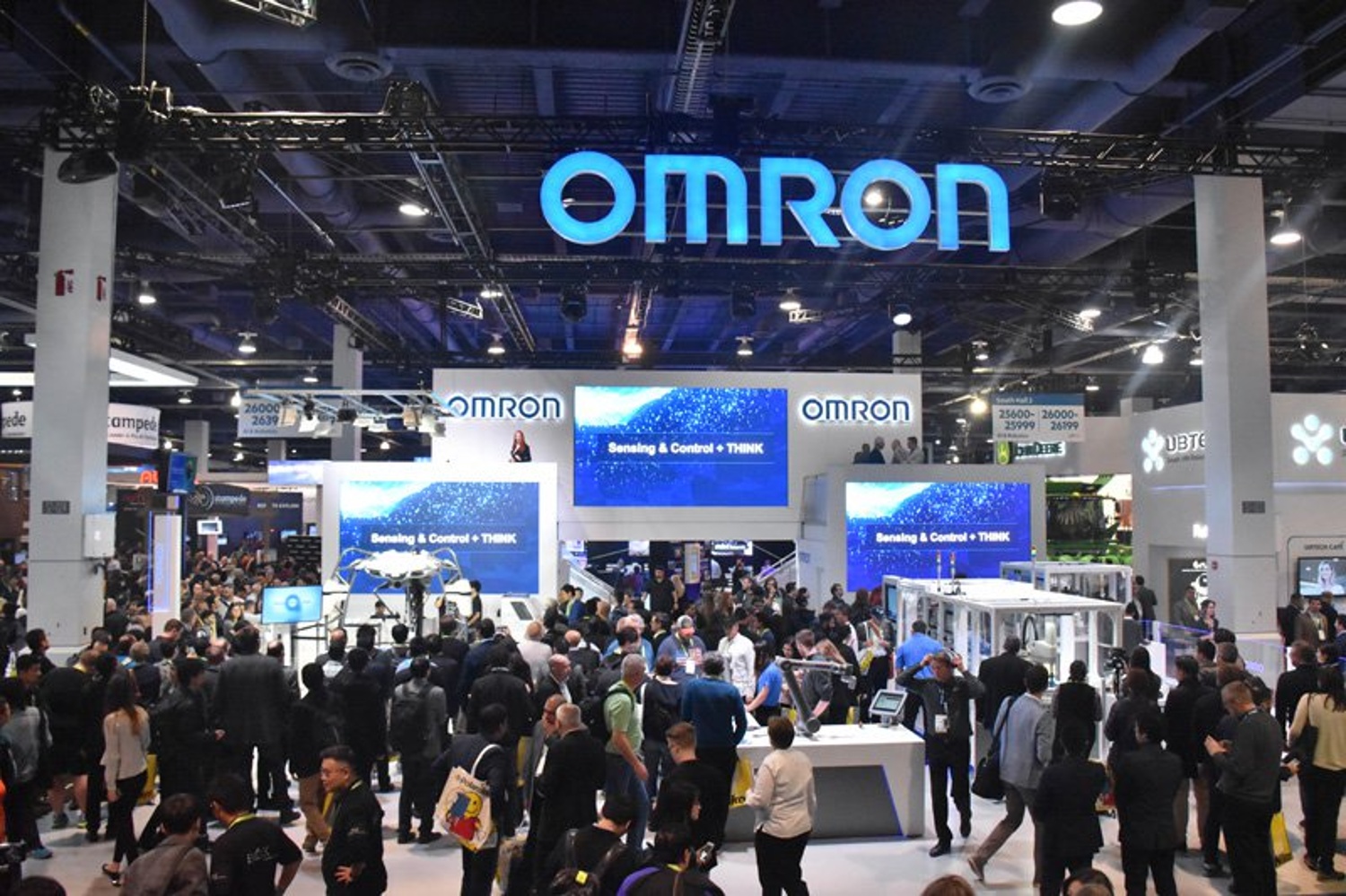 "It would be hard to top what ECI did for us at CES 2019. They are truly phenomenal when it comes to strategizing, design, and all-around support. We look forward to working with them again," said Trowbridge.
For both shows, Omron well exceeded their goals. In 2018, Omron generated 111 scheduled media interviews, 3.8 billion media impressions, won the "Sizzle Award" and ranked on the Top 20 Best of CES List from EXHIBITOR Magazine. In 2019, Omron garnered 189 scheduled media interviews, 2.5 billion media impressions, and ranked on EXHIBITOR Magazine's Top 20 Best of CES list for the second consecutive year.
Omron didn't just create a spectacular booth design; they created a memorable experience that will live in the minds of CES attendees for years to come. Through the harmony of partnership, Omron did what they set out to do: to create harmony between humans and machines.