National Museum of the Pacific War
Museums & Welcome Centers
Exhibit Concepts has been a partner of the National Museum of the Pacific War for more than a decade. From our first project together renovating the George H.W. Bush Gallery to today, the trusted partnership has stood the test of time.
Exhibit Concepts has helped the museum produce several exhibits including the museum's flagship 'Admiral Nimitz Gallery' and much more.
'Children on the Homefront: Growing Up with War'
Completed in 2023, the children's gallery at the National Museum of the Pacific War immerses visitors into the lives of children, providing a unique perspective of war time in the United States. The gallery was the result of a collaborative approach between Exhibit Concepts, exhibit designers, and content creators.
Renovated in 2019, the Admiral Nimitz Gallery is the centerpiece for the namesake foundation that manages the museum property. The Nimitz Galley, which is located in the former Nimitz Hotel, once owned by Nimitz's grandfather, serves as a tribute to the Fleet Admiral and his important role in WWII and the Pacific theater.
The Pacific Combat Zone is one of the most immersive exhibits at the National Museum of the Pacific War. The gallery transports visitors into theater as they walk the halls designed to look and feel like an aircraft carrier. The Pacific Combat Zone also features a live-action reenactment from WWII.
The George H.W. Bush Gallery is the largest gallery on the campus and features 34,000 ft² of interactive exhibits. The gallery follows the War in the Pacific from pre-WWII to the attack on Pearl Harbor to Iwo Jima and the eventual Japanese surrender. Within the expansive gallery is a number of aircrafts and other large artifacts.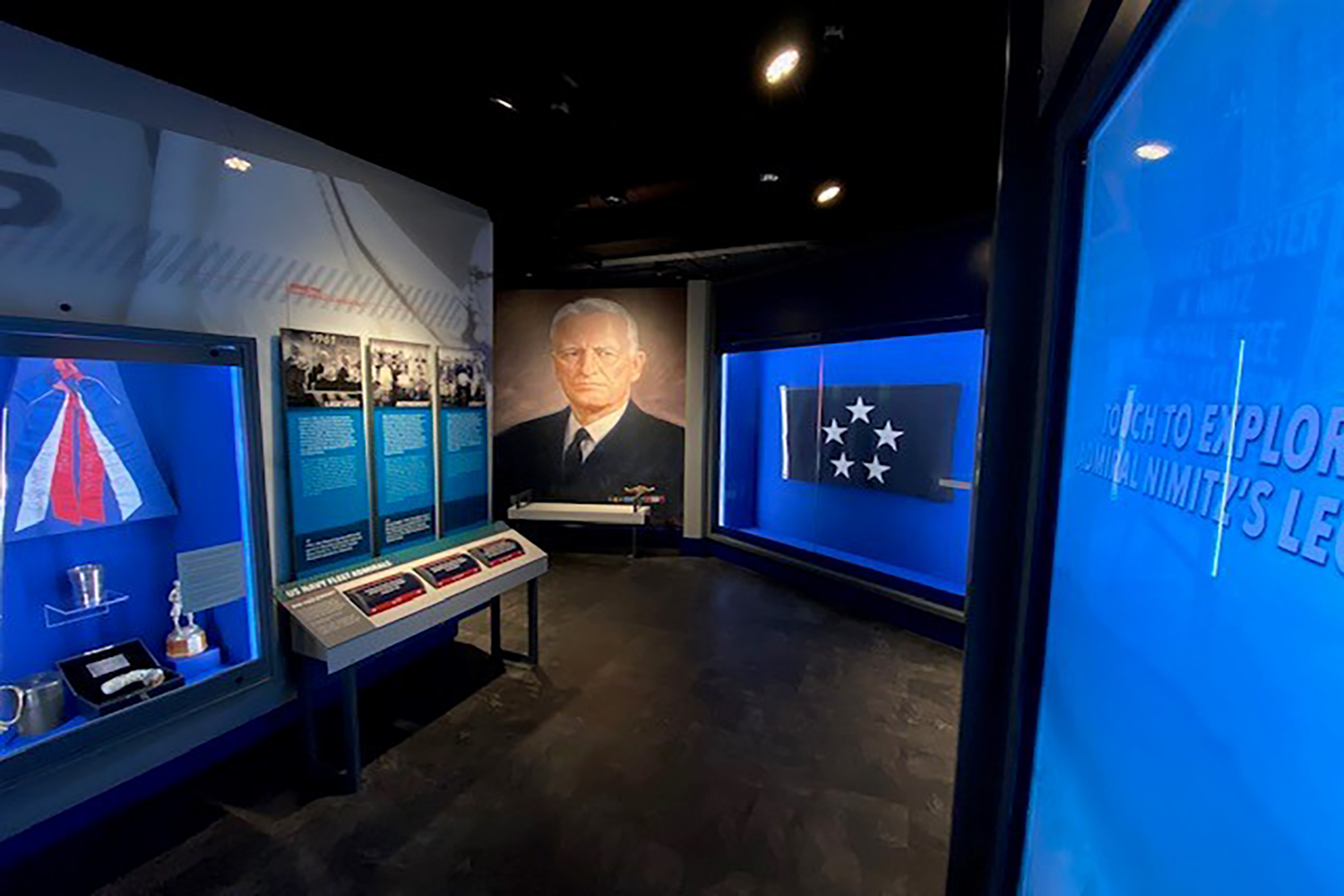 ECI has worked with the National Museum of the Pacific War for over a decade, and most recently fabricated the displays for the newly opened Admiral Nimitz Gallery.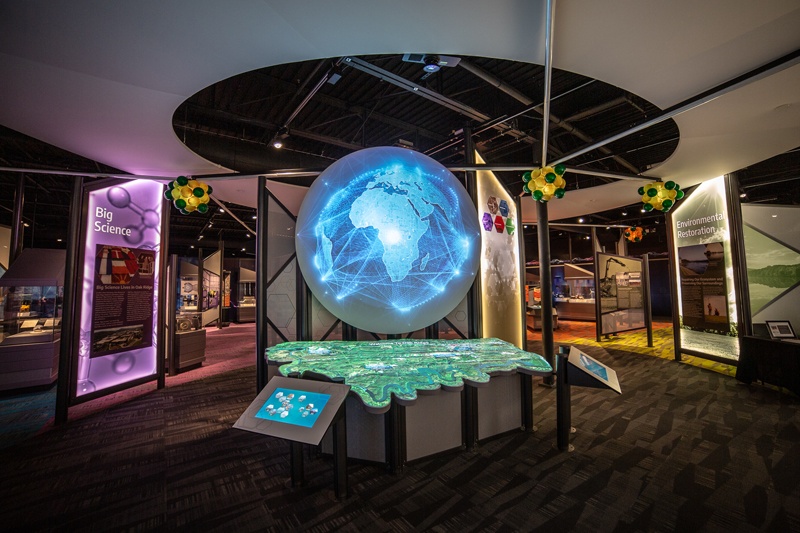 There are advantages to sticking with one exhibit house rather than going to bid. Here's how long-term partnership benefits Exhibit Concepts' clients.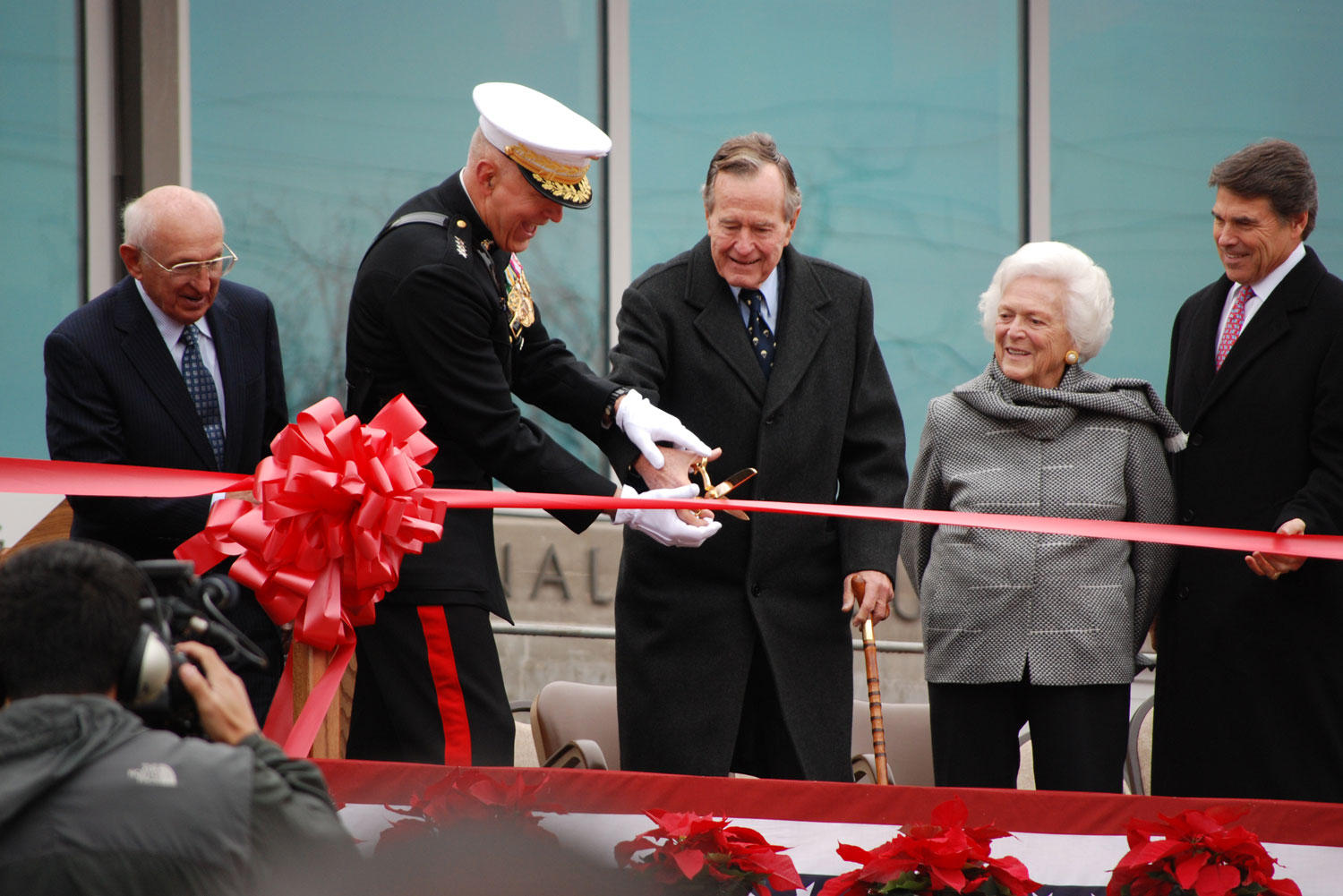 The National Museum of the Pacific War is an immersive experience for visitors. On December 7, 2009 the Museum hosted the Grand Re-Opening of the newly expanded George H.W. Bush Gallery. Former President George H.W. Bush and his wife Barbara, along with Texas Governor Rick Perry, were on hand that day to cut the ribbon.