Exhibit Concepts, Inc., and InterActive Group, LLC have developed a revolutionary new product, MyCheck™ Wellness Station, which uses state of the art technologies to encourage and achieve safety confidence. MyCheck engages customers for two key health safety concerns—checking temperatures and sanitizing hands—in a quick, inviting, and touchless manner.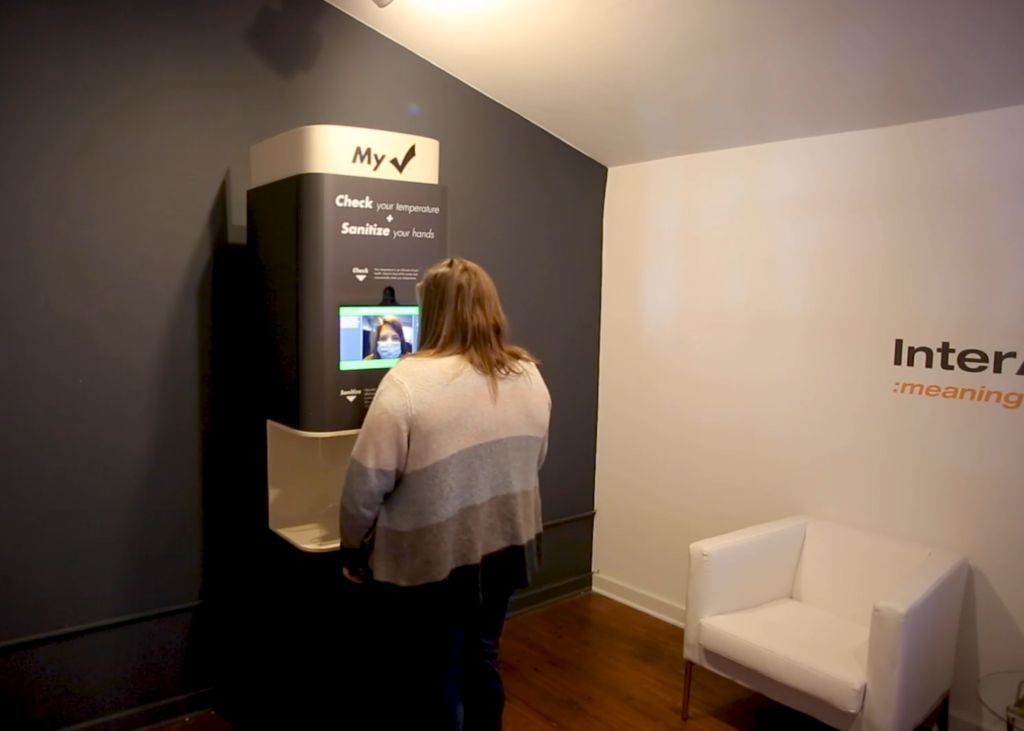 "We've worked with InterActive Group on museum and visitor center projects over the years. They are a great partner and we are proud to work together to bring MyCheck to the market. MyCheck has application in many settings such as retail, healthcare, travel, education, etc. We chose to launch this week because of the immediate need within events and trade shows. As we look to the future and the eventual reopening and reconvening, preparation needs to start now. Convention centers, hotels and other venues need this product at every guest and vendor entrance," says Ellen Kaminski, VP of Sales and Marketing at Exhibit Concepts.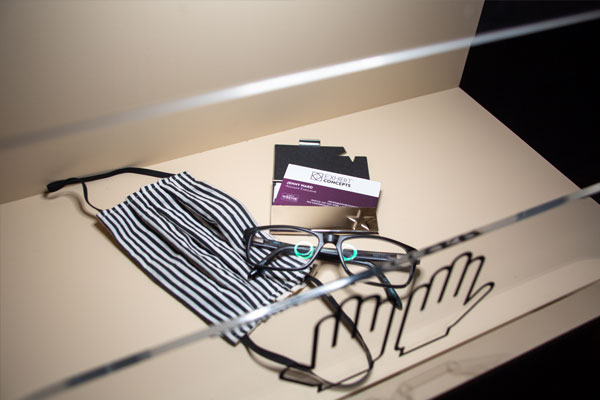 MyCheck uses advanced thermal scanning which reads body temperature to provide instant "pass/fail" temperature reading combined with the most effective 222nm far-UVC light, on the market to automatically sanitize a user's hands – keys, cellphone, or wallet—with up to 99.9% sanitization effectiveness. The result is a customer-friendly, effective, and non-invasive experience promoting personal and public health. MyCheck uses proven technologies, sensory engagement, fun theory and experiential design to immerse visitors in a positive-health focused experience. 
To see MyCheck in action, watch this video:
"We are excited to bring MyCheck to market as a touchless, streamlined solution that uses advanced technologies to promote safety and visitor well-being, and frankly—just to let people get on with their lives. MyCheck answers major challenges and is the solution to the problem of bringing visitors back safely." says Paul Haynes, President of InterActive Group.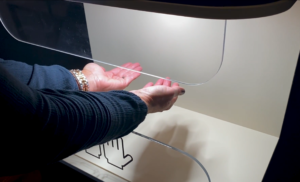 Key features of MyCheck include: 
Touch-free activation with proximity sensors

 

Instantaneous thermal scanning of body temperature

 

Temperature digital readout 

 

20

–

second hand sanitizing with filtered 

222nm far-

UV

C

 light

 

Object sanitization

Audio 

narrations 

to create

 a custom, enjoyable experience with cycle completion cues

 
Added options are available for printed receipts, facial recognition, API sync for data collection and branded graphics.