Our team at Exhibit Concepts wishes you and yours a very happy and healthy holiday season! With this year coming to a close, and the anticipation of recovery and growth in 2021, we happily bid farewell to the year that is 2020. Here's to a wonderful 2021!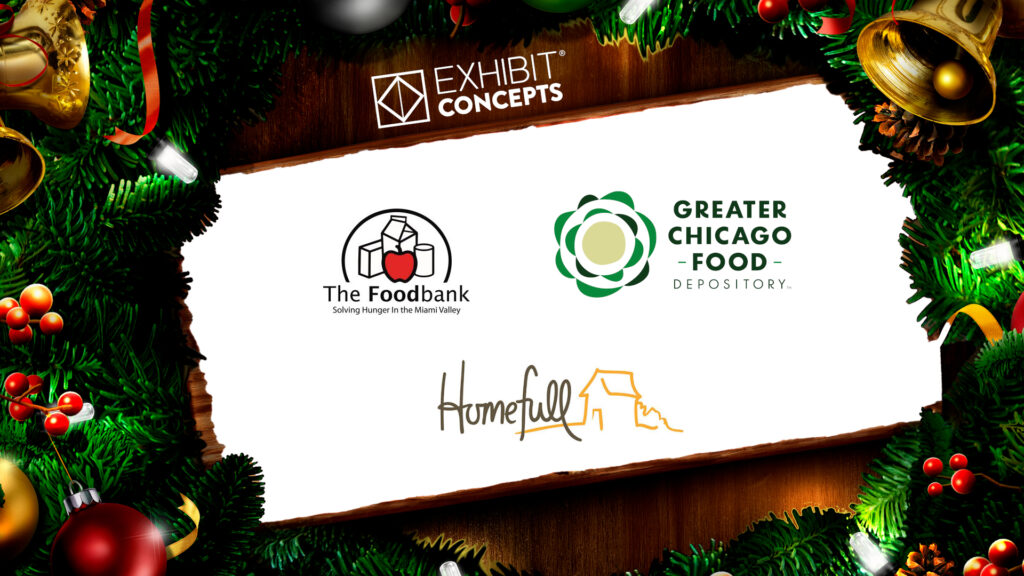 To give back to our communities this season, we have donated over $3,000 to local food organizations including The Dayton Food Bank, Homefull, and The Greater Chicago Food Depository. These donations supply over 18,000 meals, which will feed those in need during these cold winter months!
From all of us at Exhibit Concepts, we wish you a wonderful holiday season full of family, friends and lots of rest and relaxation… because you're going to need it. We're bouncing back, in full force, in 2021. Get ready!
All the Best To You and Yours,
The Team at Exhibit Concepts, Inc.