The International Air-Conditioning, Heating, Refrigerating Exposition (AHR Expo) is back. After taking a year off due to the pandemic, the near century-old show took over Las Vegas, Nevada, the first week of February. The yearly show, which caters to the heating, ventilation, air conditioning and refrigeration community and its industry professionals, welcomed more than 30,000 attendees and more than 1,500 exhibitors to the Las Vegas Convention Center.
With the coronavirus pandemic still in mind, the AHR Expo did require masks for all attendees and implemented social distancing practices throughout the show. This was in coordination with rules and regulations set forth by the state of Nevada, Clark County, the city of Las Vegas and the Las Vegas Convention Center.
This year's show not only featured the latest and greatest technologies in HVACR but also included more than 80 educational presentations and discussions for industry professionals.
Exhibit Concepts was proud to help bring five clients to the show. Together, they represented hundreds of years of excellence in the field. 
Need: LG Air Conditioning Technologies USA was looking to re-invest in its exhibit space by adding new, dynamic components to its floor plan and consolidating to a single vendor model.
Solution: Not only did we onboard LG's show product inventory, but we also presented them with a more efficient show strategy and plan. In an effort to showcase their products, specifically their controls, we created a new kiosk, pre-wired at Exhibit Concepts, to save on set-up time. We also helped them roll out a new "Seasonettes" theme. It featured several brand elements including a looping animation created by NEXT Lab that set the mood and a unique tree that served as a focal point for attendees. The theme helped highlight LG's solutions for the various seasons while in a still cost-effective, 80×160 layout.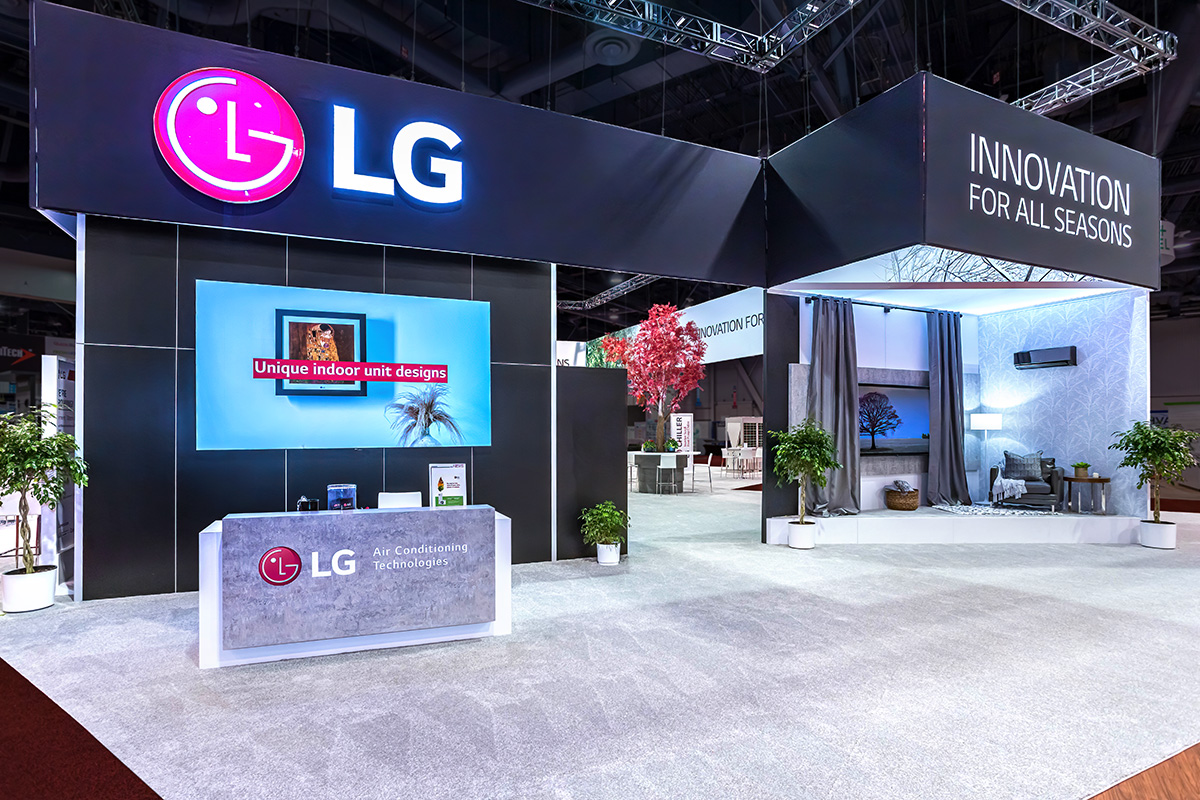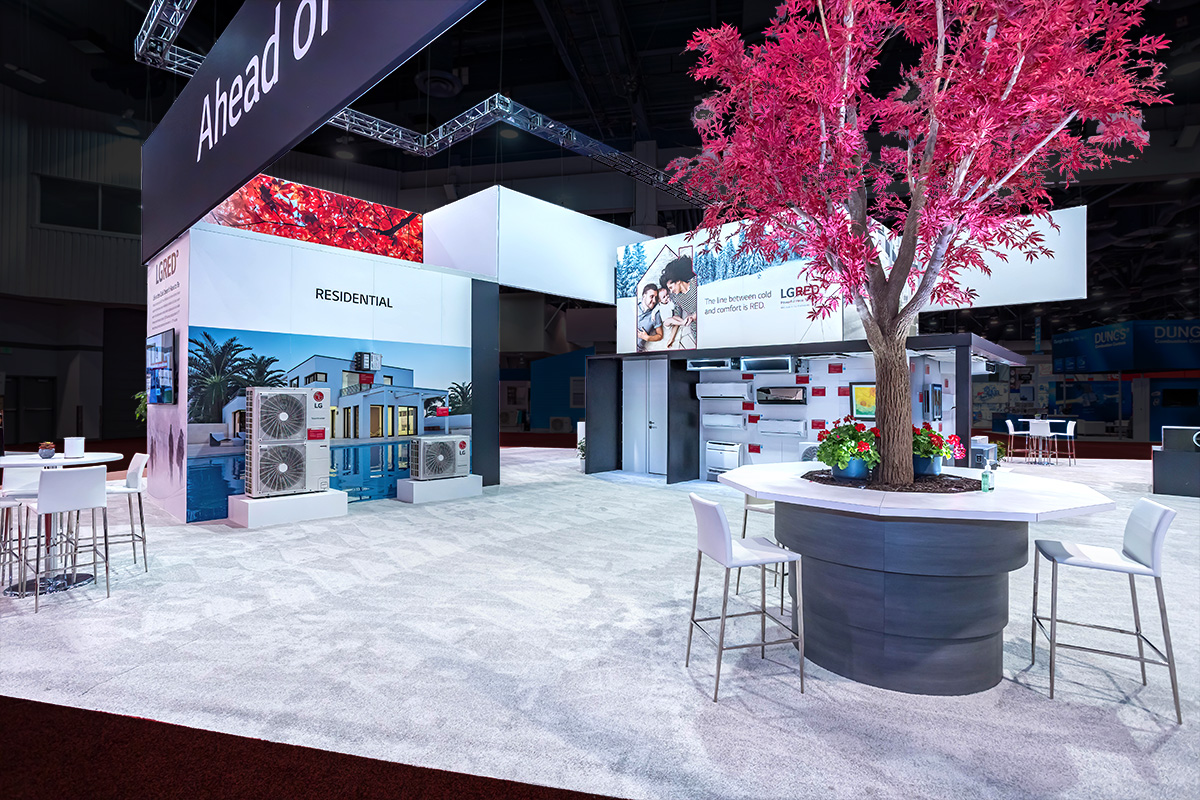 Need: Emerson was looking for a rental option that also provided an open space for more than ten distinct brand showcases. The company was also showcasing the 100th anniversary of one of its brands.
Solution: We provided Emerson with a fully customizable 60×70 booth that featured a second header allowing for maximum branding and exposure. We also integrated numerous monitors that allowed for testimonials and product demonstrations.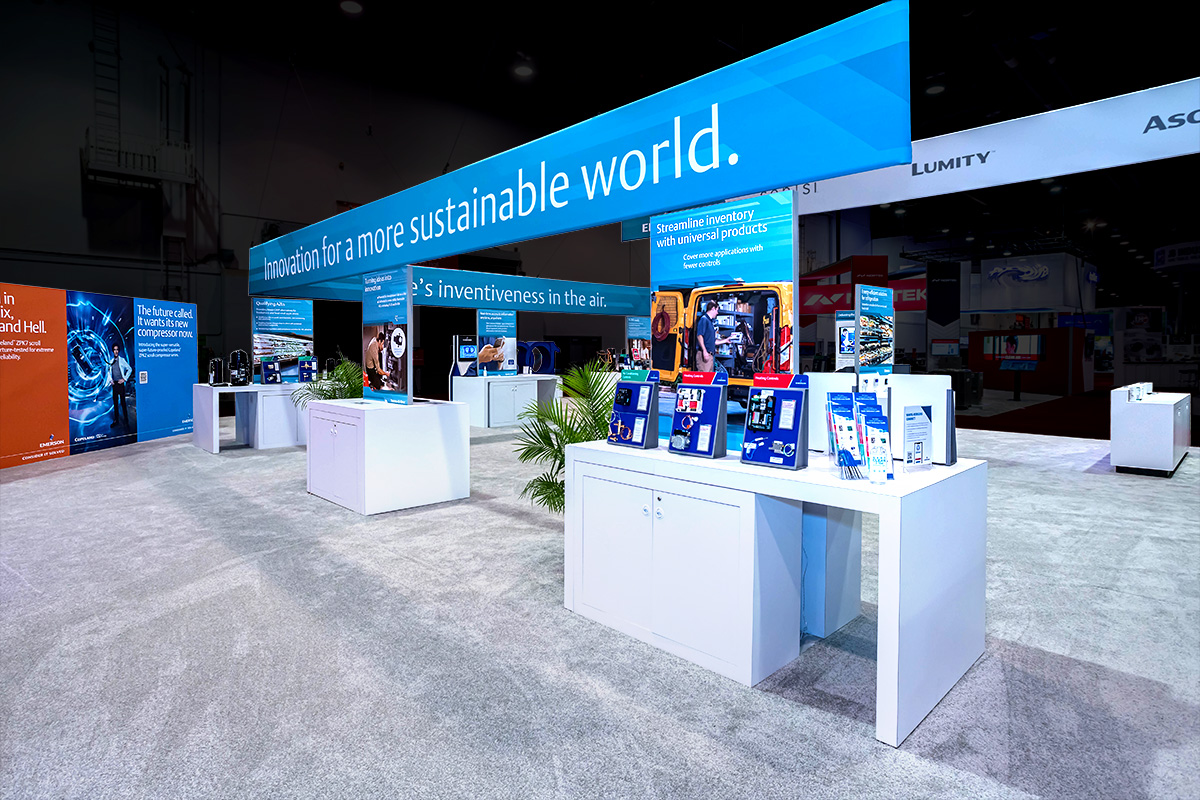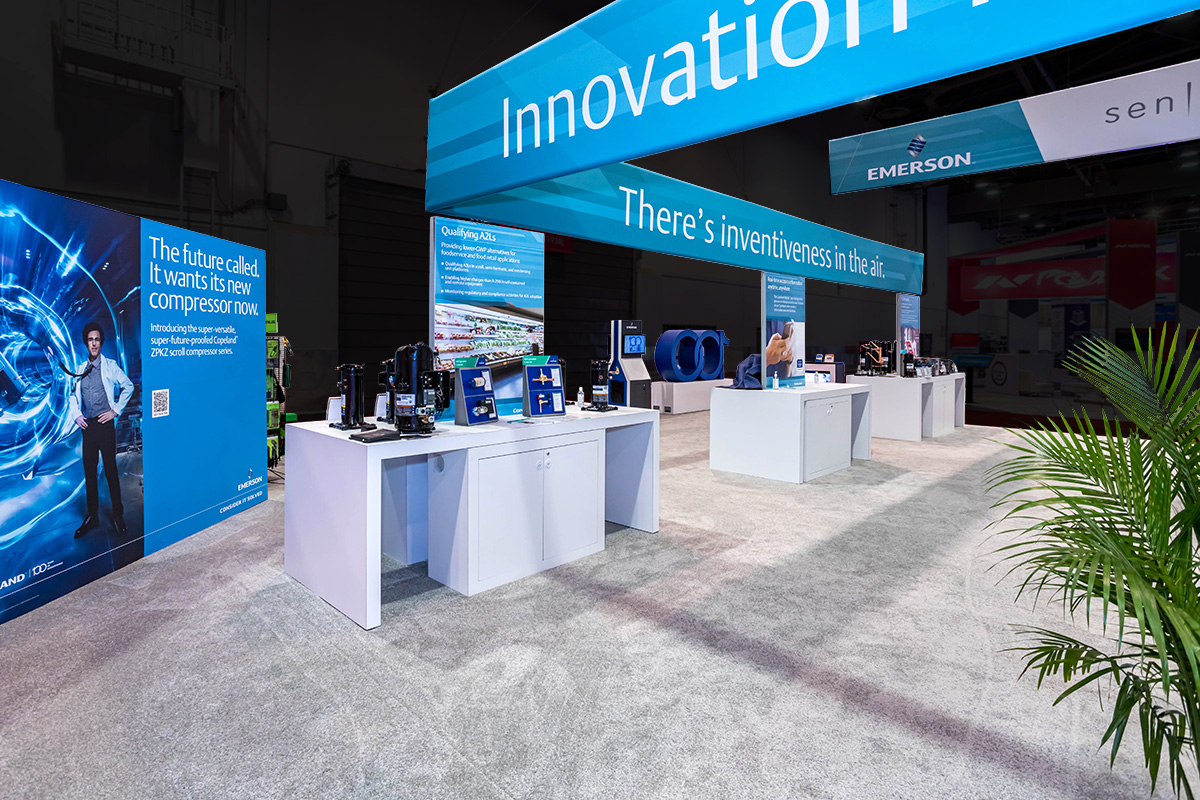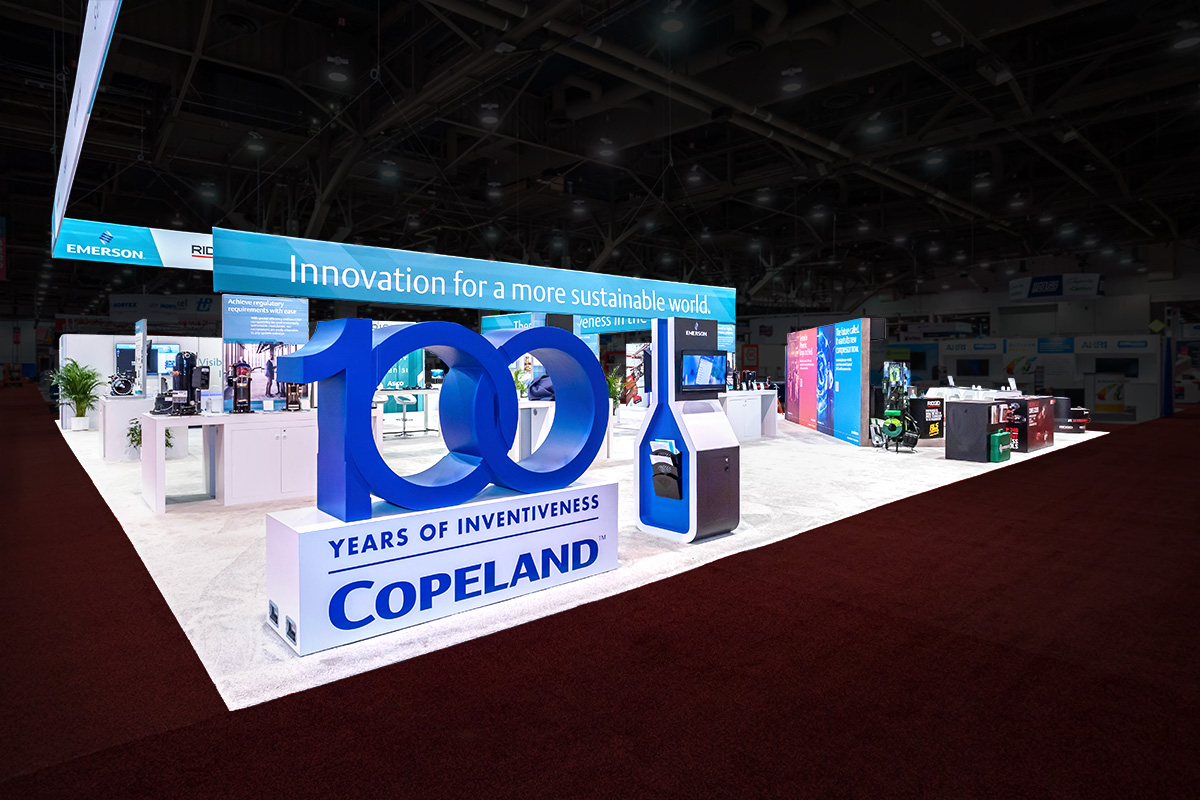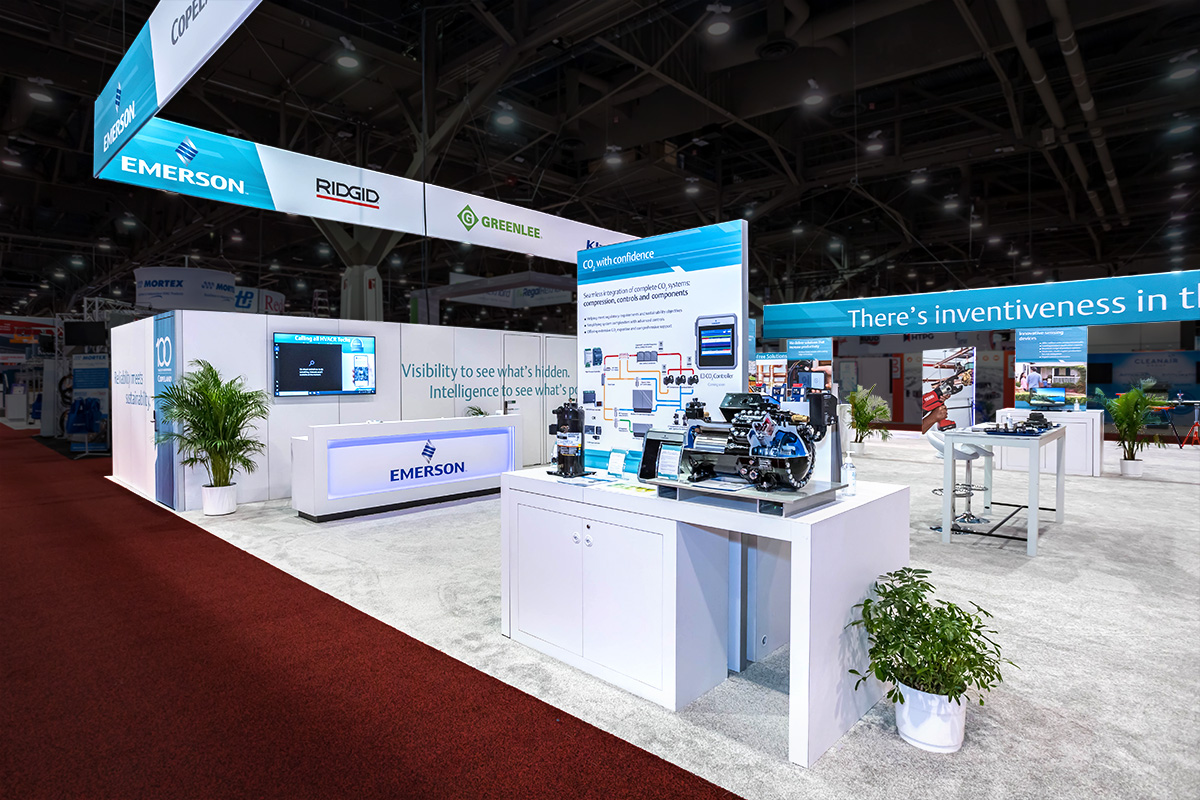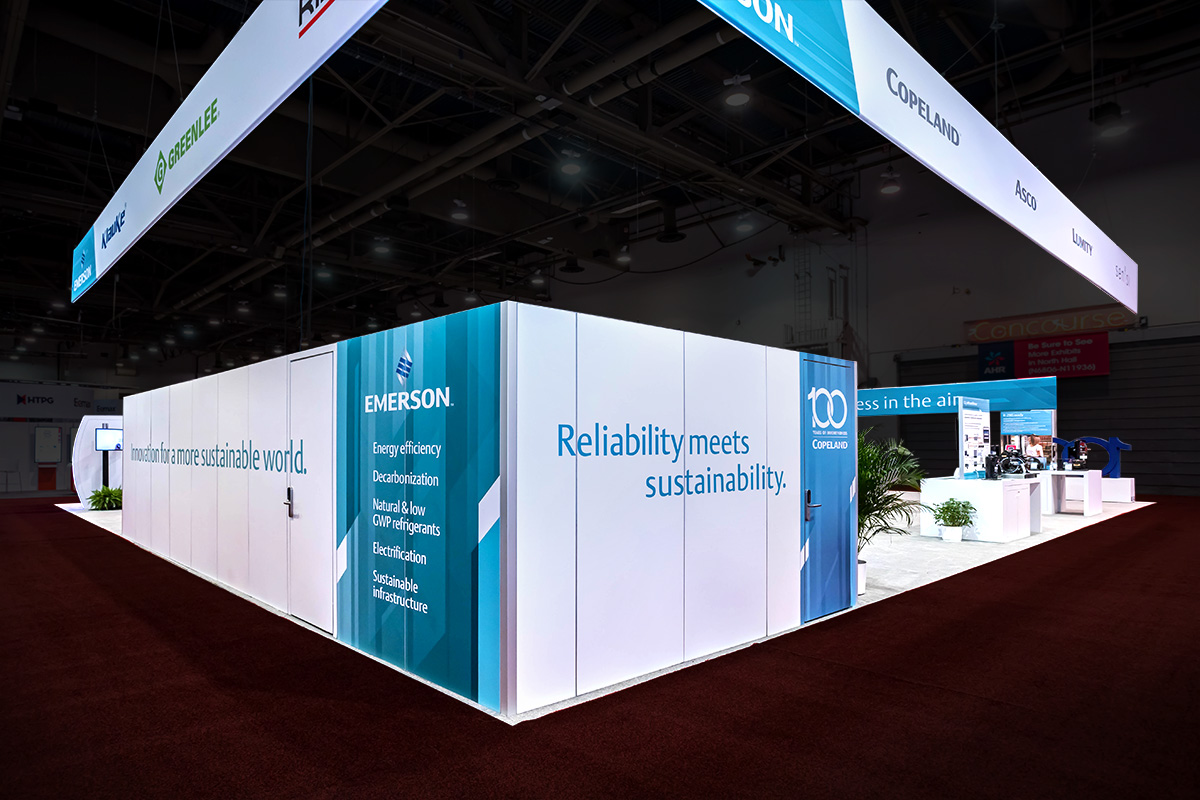 Need: Backer wanted to bring a more extensive product portfolio to the show without the inventory.
Solution: We presented them with a newly designed, 40×15 booth space that featured touch screen interactives in place of a physical product. In doing so, we were able to reduce that physical product inventory by 50%. The four customizable interactive kiosks also allowed for more physical spacing while still offering attendee engagement.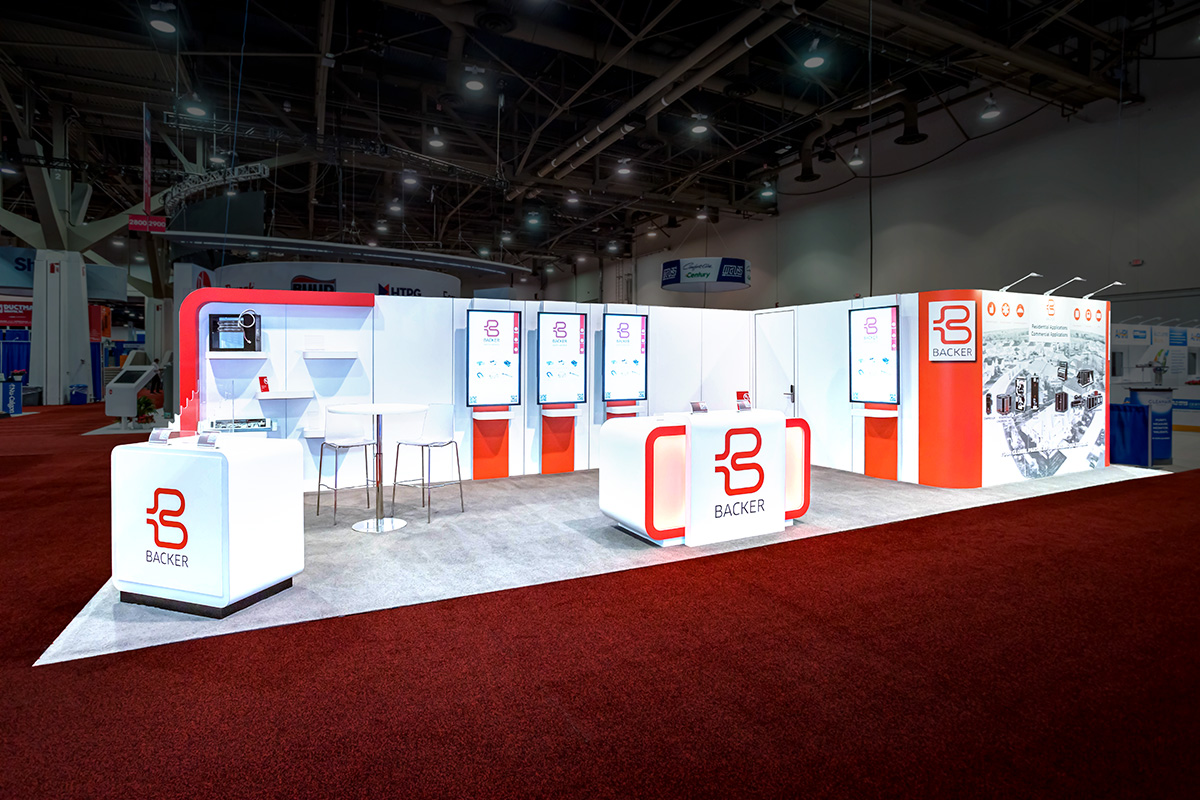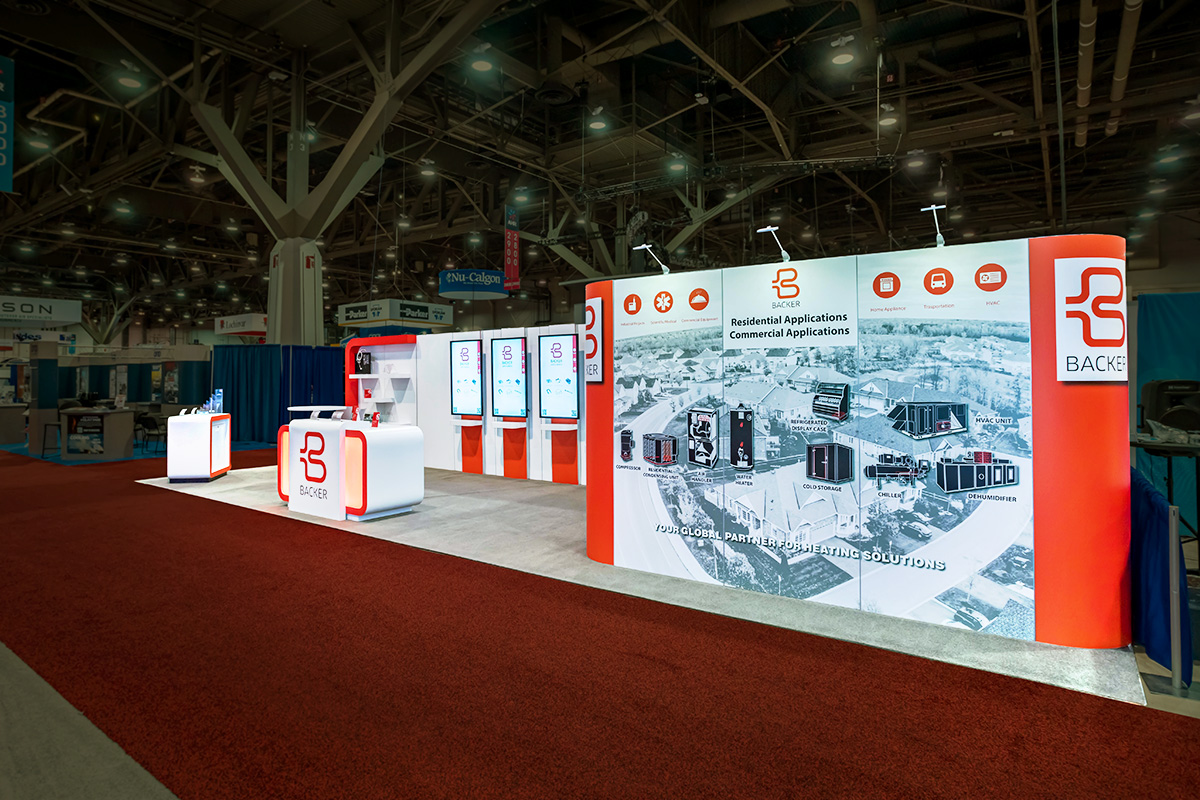 Need: Resideo wanted to debut this new booth designed and built before the pandemic.
Solution: The 20×30 reconfigurable exhibit featured custom-built kiosks that allowed attendees to interact with Resideo's various product lines. The modular kiosks were even customizable to enable Resideo to switch out solutions based on needs and future shows.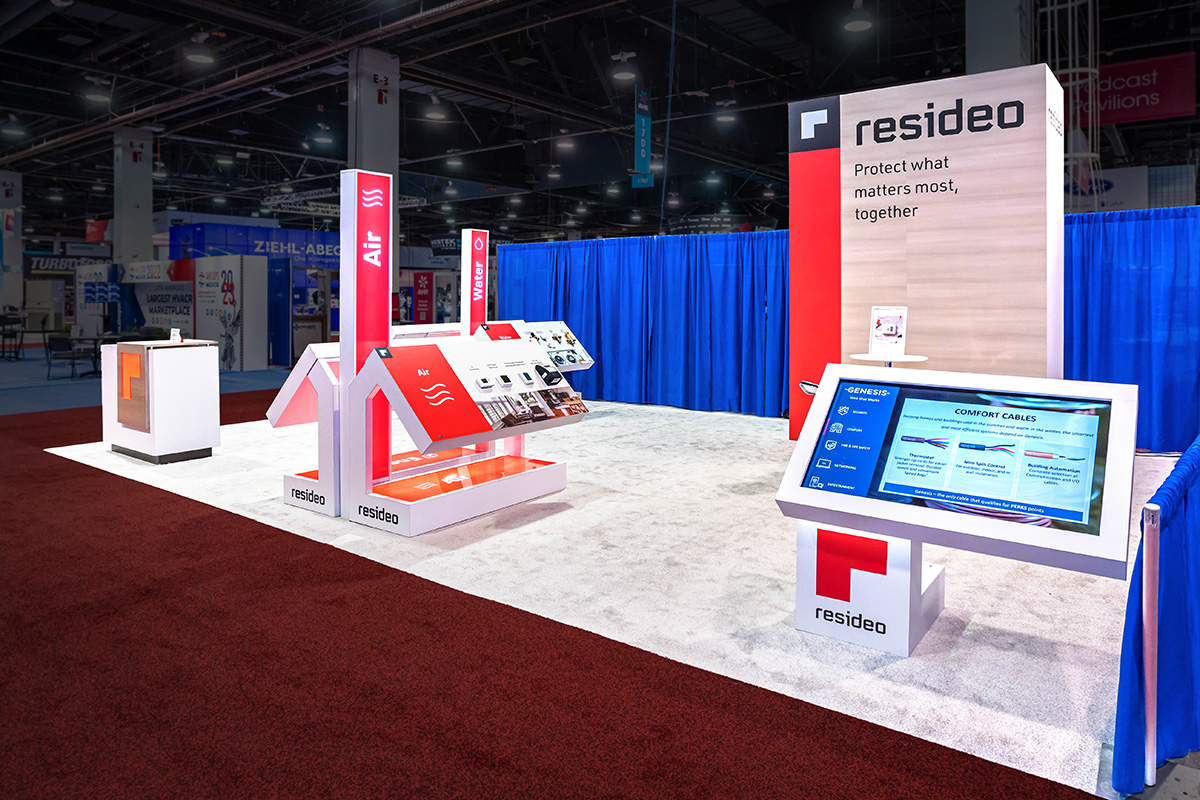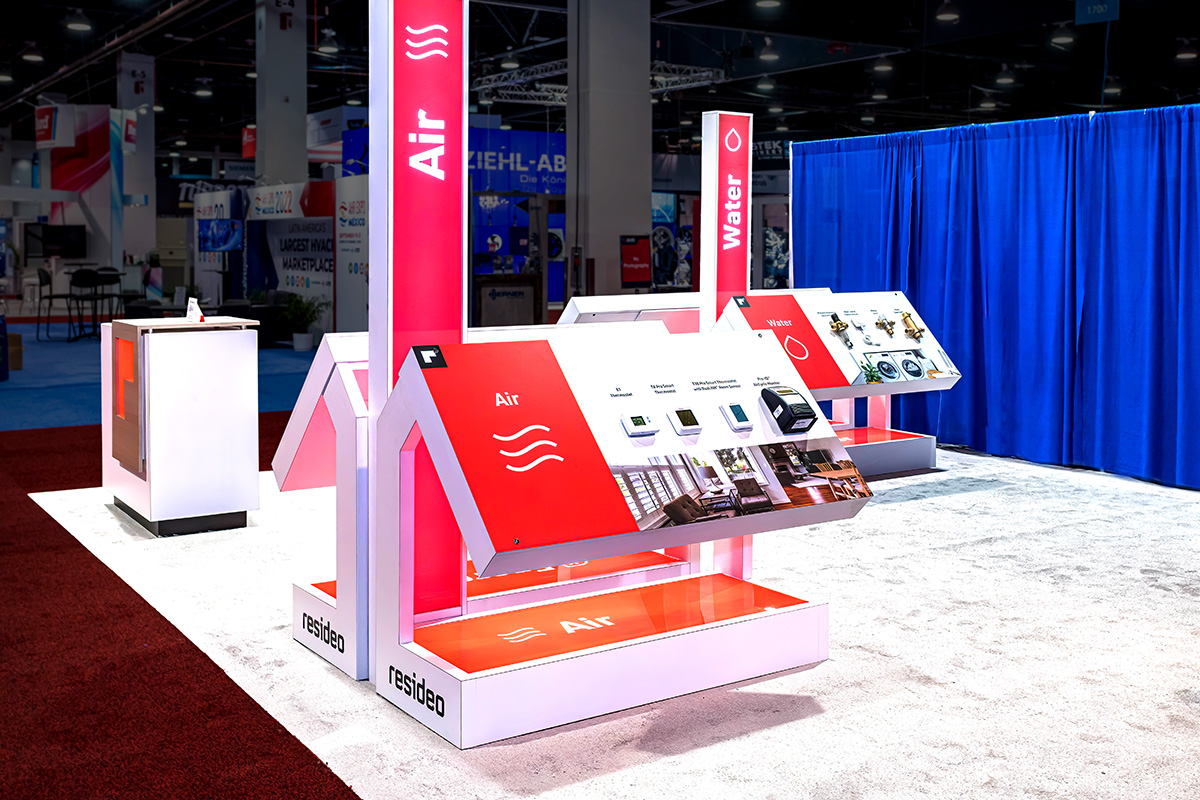 Need: Regal Rexnord wanted to return to the AHR Expo with an island booth concept with the expectation of showcasing five different brands.
Solution: In the 20×25 space, we made a significant impact with the smaller footprint. We highlighted their different product solutions and even offered an in-person reception area, all while tying it together with a custom, beMatrix canopy.