One of the most effective tactics for bringing together sales and marketing teams and their target audience has been trade shows and conferences. The audience has proactively indicated that they are interested in the main topic of the event; e.g. factory automation, building products, school nutrition, or veterinary medicine.
They have made an investment: time away from the office, travel fees and accommodations, as well as the conference registration. And most make time in their schedule to visit the exhibit hall to learn about new advancements and meet with potential vendors and partners. This is the best kind of marketing situation – your target audience is coming to you! 
But during the pandemic, that hasn't always been the case. 
So, if your audience can't come to you on the show floor, you can take your show on the road. Mobile vehicle tours are a great way to extend the reach of your brand and bring your message right to the doorstep of your customers and prospects. A mobile tour can take many forms and each can be designed to meet health and safety sanitation and social distancing guidelines. 
RVs that have been retrofitted to include product demo stations, 

 

Shipping containers that have been configured into a pop-up shop,

 

Chassis with side panels that reveal 

product demo stations, and

 

53' trailers that serve as mobile showrooms or classrooms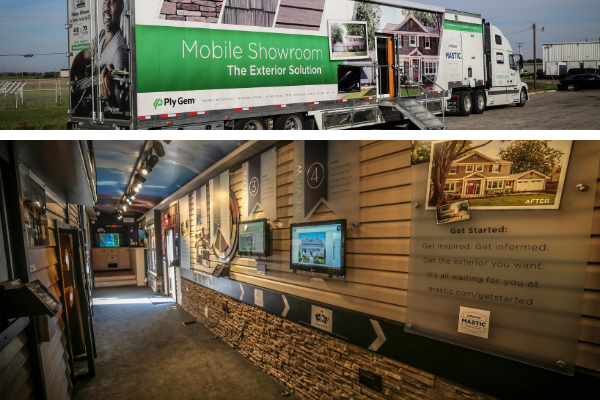 Mobile tours are an effective way to reach an audience for a variety of reasons such as launching new products, demonstrating products, educating the community, supporting fundraising efforts, or operating a mobile showroom.  
The process to plan and execute a vehicle road show is similar to planning any kind of event and has some unique considerations. Working with a partner experienced in planning and managing traveling events can save a lot of headaches. 
Interpretive Planning and Tour Concepting 
Successful events of any kind start with a solid foundation: a creative brief. Key project stakeholders participate in in-depth discovery to clarify goals for the tour, budget parameters, tour concept, duration of the event, interactives and other planning considerations.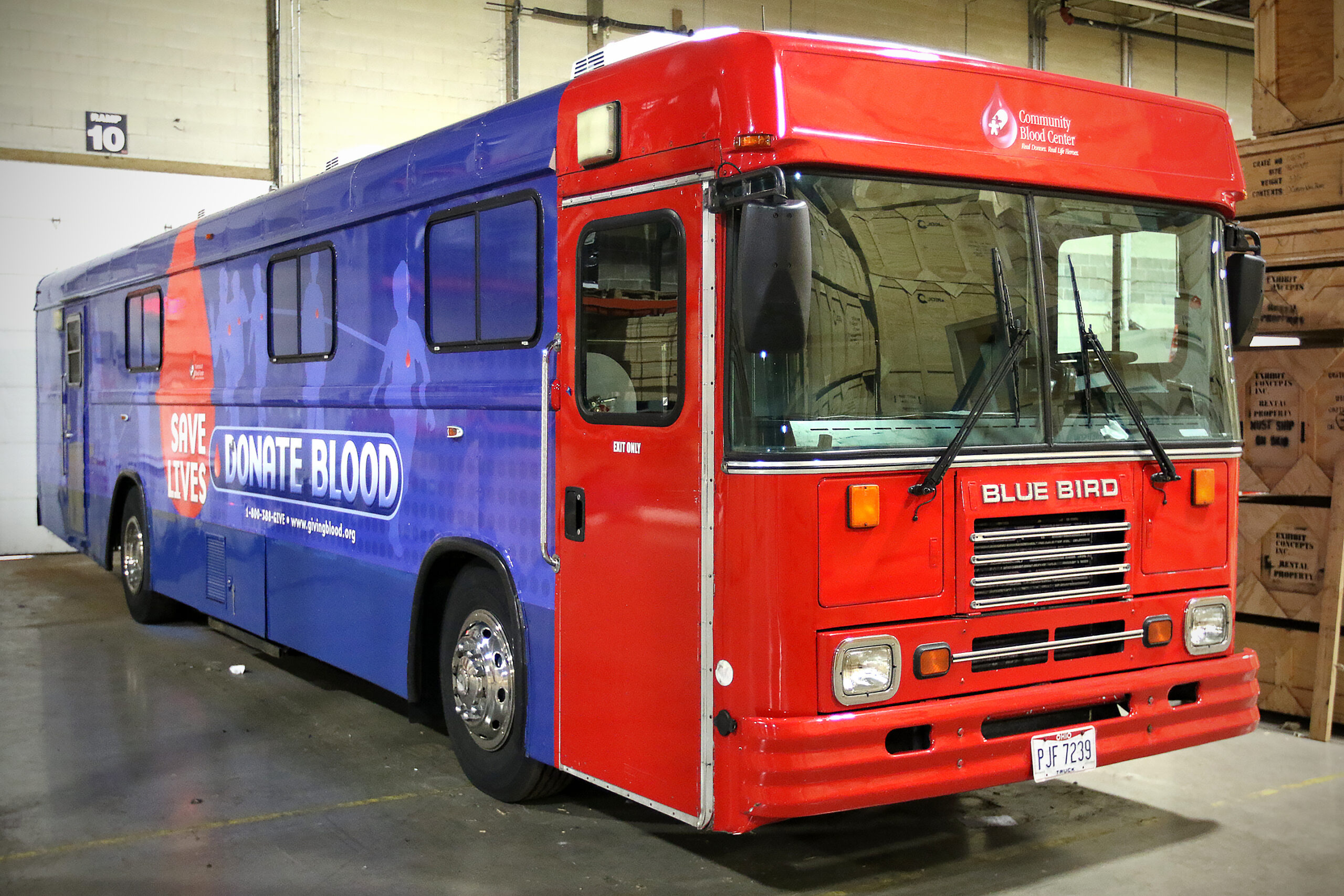 Solutioning – Vehicle Selection and Design Development
Your event marketing partner will then identify two or three concepts for consideration for the overall tour. Themes, graphic elements, numbers and types of vehicles, messaging, and interactive elements will be presented. An important evaluation point is leasing vs purchasing the vehicles. Sourcing the vehicle(s) and any lead times related to special order vehicles would be decided at this time. 
Final Design and Engineering 
This stage is the final piece of the puzzle. Key project stakeholders have all the details: final design documents, sizes, materials, finishes and everything they need for budgeting and securing capitalization or lease agreements. And your event marketing partner has all the details to plan fabrication, AV integration, media and content creation, and installation. 
Tour Management and Event Planning 
Decisions about purchasing or leasing vehicles is an area where planning a mobile tour is different from a stationary in-person event. Tour planning is another area that raises a host of new considerations and decisions. While some of these issues would have been discussed in the Interpretive Planning and Tour Concepting phases, this step gets into the weedy details. Such details include identifying target markets, detailed timelines of arrival, set-up, event and wrap-up, travel routes, staffing requirements, field team training, permitting and pre-arrival marketing efforts.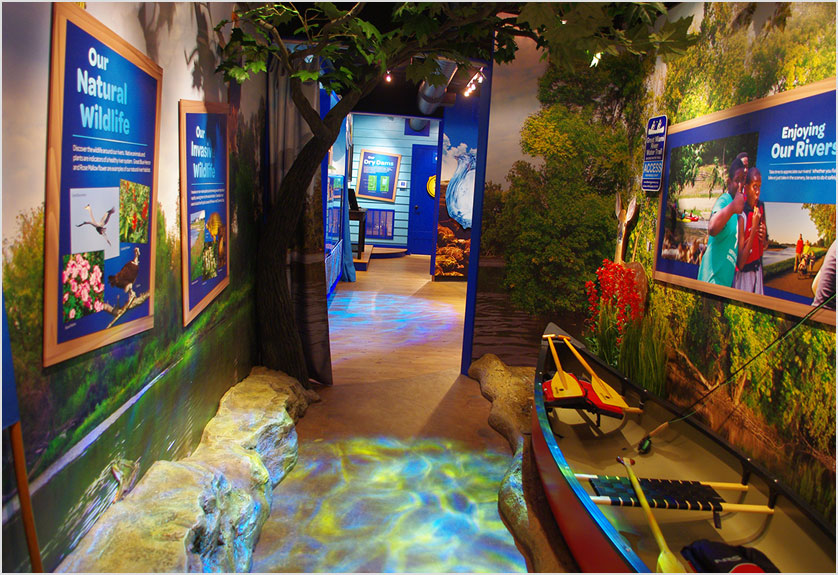 The Build 
The vehicles have been secured and now the interior elements, graphics and exterior vehicle wraps are in production and being installed. Other elements that will make the event special such as awnings, kiosks, and interactives are being acquired or built. Paperwork such as title, registration and insurance are prepared as required. Final inspection and client approvals are followed by documentation, operating manuals and commissioning.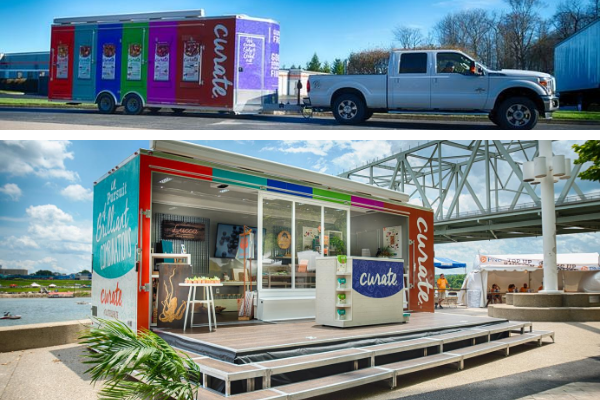 Tour and Program Management 
This is what you've been working for, when the show really hits the road. Identifying a dedicated resource to work with the field team and project stakeholders on the finalized plan and the day to day schedule as well as working through contingency plans as the tour progresses. Making sure that routine maintenance and cleaning routines are followed. Evaluating progress and adjusting the plan as necessary based on the feedback. 
In the best of times, event road shows and mobile vehicle tours can be a unique and effective way to reach your audience, especially when they cannot travel to you. With a little extra planning you can successfully create an unforgettable experience.