Good storytelling is the secret to creating compelling experiences that inspire people to act. This is especially true when it comes to designing and building immersive environments. Whether you're planning an event space, a museum exhibit, a virtual experience, or beyond; an interpretive experience mindset could be the big game-changer you've been looking for.  
Chances are, unless you work closely with museums, you might not be familiar with the concept of interpretive planning. That said, here at Exhibit Concepts, we're using lessons learned from interpretive planning to take visitor experiences to new levels.  
Interpretive Planning is a methodology for building visitor experiences that can be used for museums, historical parks, aquariums, zoos, and many other immersive sites, especially in cases where people go to a space to learn through experience.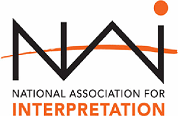 The National Association for Interpretation defines interpretation as: "a mission-based communication process that forges emotional and intellectual connections between the interests of the audience and the meanings inherent in the resource." 
 While Interpretive Planning refers to a particular comprehensive process, there are elements of interpretation that can strengthen almost any immersive visitor experience. At its core, this line of thinking challenges you to deconstruct the visitor experience into an information network, where visitors "buy" into each information touchpoint based on their personal benefits analysis.  
Or as our friend Dr. David Bucy likes to say, "people today buy experiences, and they buy these experiences with not only their money, but also their time and effort." 
In other words, before a person engages in your experience and interprets your message, they will try to figure out if the experience is worth it to them.  
A good experience planner anticipates the costs and obstacles that visitors may encounter and works to reduce those pain points while also creating value-added elements that increase the benefits for visitors. The visitor experience plan considers all the touchpoints starting with pre-trip planning through post-trip and everything in-between. This means that experience planning can quickly become an intensive process. Exhibit Concepts has a growing team of certified interpretive planners and partners with experts like Dr. David Bucy.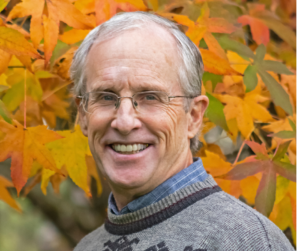 Dr. Bucy is co-owner of Bucy Associates and is currently the only Certified Interpretive Planner Trainer for the National Association for Interpretation. Dr. Bucy is an industry leader in Interpretive Experiences and has been providing Visitor Experience and Interpretive Planning solutions across the US and abroad since 1984.  
"If a visitor's needs are not met, it is unlikely they will fully engage with interpretive opportunities," Dr. Bucy explains. "Using the visitor experience approach ensures that you develop a plan for a complete information network that begins with reaching your target audiences where they are—physically, emotionally, and intellectually—and then taking them where you want them to go by using a linked combination of trip-planning information, orientation, wayfinding, and interpretive opportunities." 
Even the best stories won't stick with your audience if your message gets lost in a bad visitor experience. Visitor experience planning helps your message to make a greater impact by improving the experience of message delivery for your audience, increasing the benefits for your visitors while also reducing their perceived costs.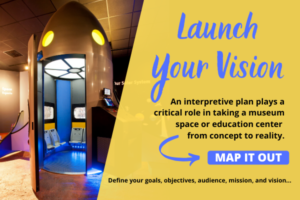 Want to learn more about how visitor experience planning can transform your next exhibit or virtual experience? Contact Exhibit Concepts today and our team of experienced experts can help make your story unforgettable.  
Exhibit Concepts is well-known for our creative designs, expert craft, and for our focus on the entire visitor or attendee experience. We are Experience Architects who understand that the most compelling structure or exhibit is only part of the job. At Exhibit Concepts, we go beyond-the-build to create strategic plans that unite your story and your message with the architecture and end-to-end visitor experience needed to exceed expectations.