TRADE SHOWS: SHOULD YOU RENT OR BUY YOUR EXHIBIT?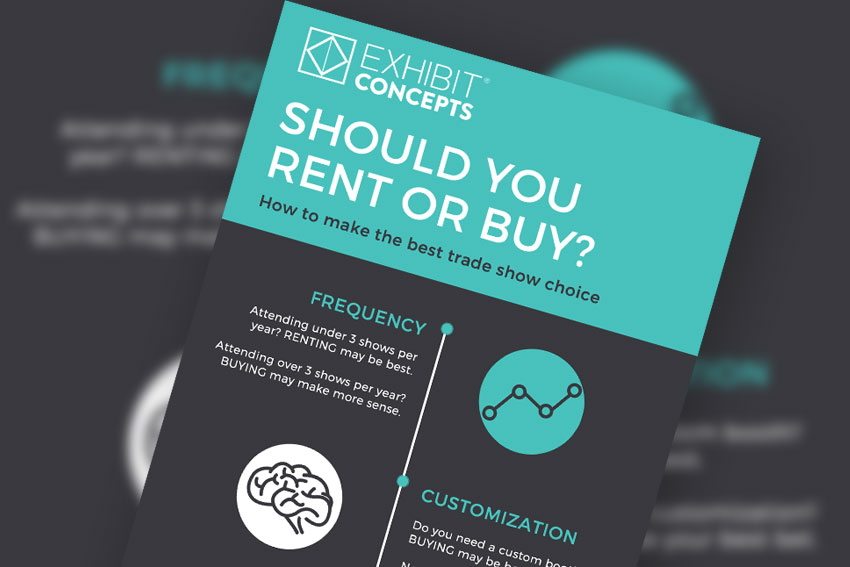 Decisions, decisions. In trade shows, events and face-to-face marketing in general, expectations to deliver memorable experiences are forever increasing. Our clients are constantly seeking new ways to deliver the WOW factor at the same time delivering on time and on budget. And that can lead to discussions about whether owning or renting booth property is the best strategy.
Need help deciding? Download this infographic to decide if it makes more sense to rent or buy your trade show property—or a combination of both.