INFOGRAPHIC: THE WORK LIFE OF A TRADE SHOW & EVENT MARKETING MANAGER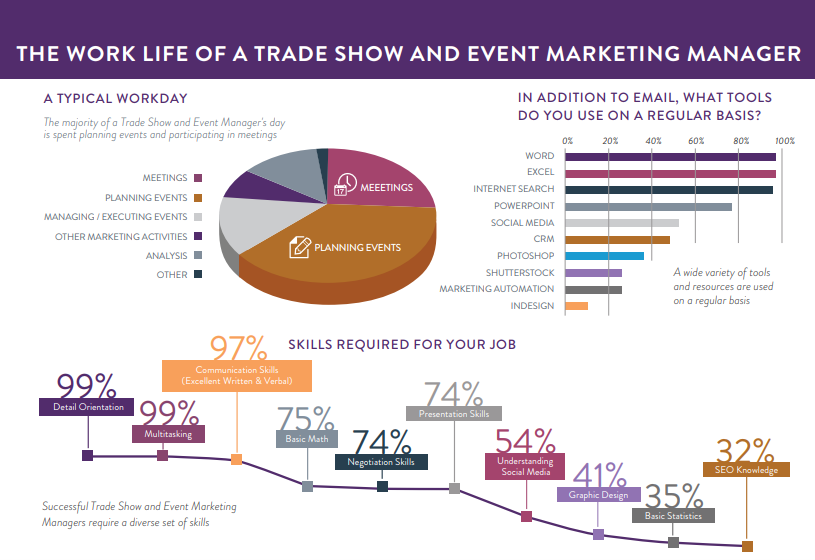 Based on a survey Exhibit Concepts, Inc. conducted among trade show and event professionals, it's clear the role is very dynamic with every day bringing new demands and new challenges requiring a diverse set of skills.
Respondents in the survey reported that no two days were exactly the same. The majority of their time is spent planning events and sitting in meetings. The role requires a wide variety of skills with the top three most required being:
Detail orientation
Managing multiple projects and tasks simultaneously
Excellent written and verbal communication skills
Want to learn more? Download the infographic by filling out the form on the right.