READY TO SWITCH EXHIBIT HOUSES?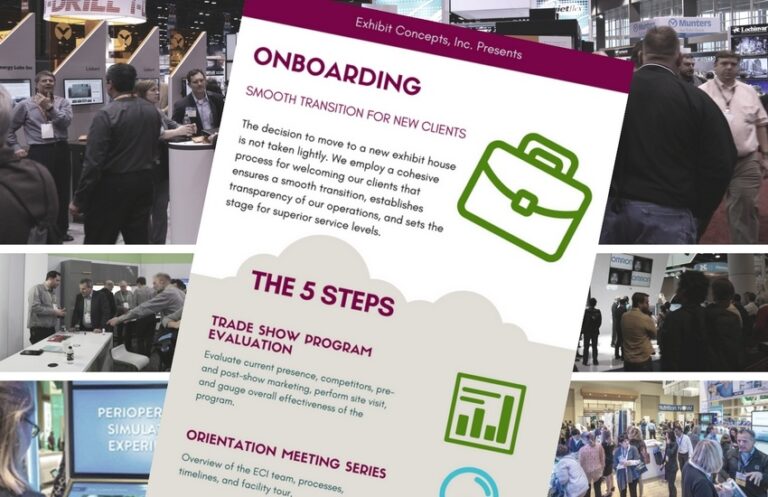 Making the move is not an easy decision. Moreover, it can be a stressful experience. Putting a standardized process in place eliminates that feeling, and makes it easier for all involved.
We employ a cohesive five-step Onboarding Process for welcoming our clients that:
Ensures a smooth transition
Establishes transparency of our operations
Sets the stage for superior service levels 
The cornerstone of the Onboarding Process is the property transition plan to move property to an ECI facility at the optimal time, minimizing cost and resource impact for all parties. But that's just one step in the process.
Download our step by step Onboarding infographic to learn more about the process!