The Client: Adwerx is a digital marketing agency for real estate professionals.

THE RESULTS:
63+ meetings set
$10.9K in direct sales
2,700 visitors/day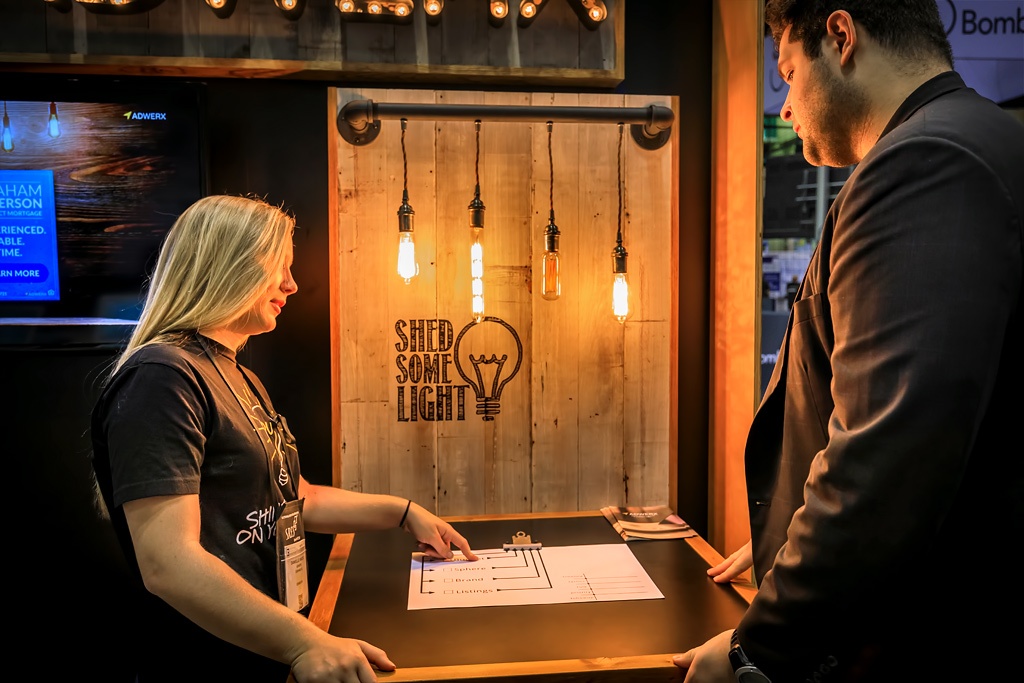 The Need
Adwerx wanted a smart, interactive booth with minimal company investment but with big impact on the trade show floor.

The client's goals and objectives were to:
Pitch products and qualify attendees
Prompt attendees to book meetings
Put a face to the company to reinforce the human touch
60 time trade meetings
$4K in direct sales
Create buzz and drive traffic to the space
The Solution
A strategic, customized rental. While designing and creating custom booths is a big part of our business, rental exhibits are also a great way to design an innovative space for a client. Smaller organizations or those with small booths and similarly sized budgets can benefit from ECI's vast inventory of rental components.
We believe a rental shouldn't look like a rental- it should embody your company's message. ECI just so happened to have the perfection solution for Adwerx, from our own inventory. We created a custom booth for ourselves, using it at ExhibitorLIVE and the WBENC Conference in early 2016, with an industrial angle. This was the same look and feel the Adwerx team wanted for their trade show booth.
The booth, constructed of reclaimed lumber, incorporated Edison bulbs and custom graphics to deliver the Adwerx message to booth visitors.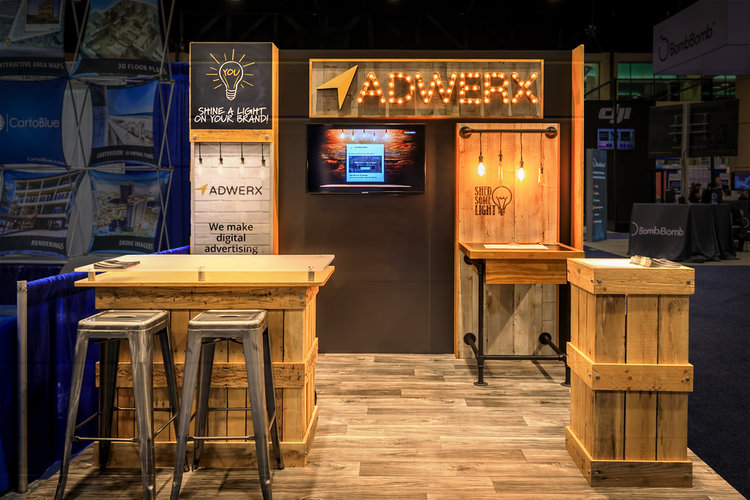 A rental solution can be customized to meet a client's needs, resulting in a memorable experience, while also managing the budget.
Want The Same Results For Your Business?
Since 1978, Exhibit Concepts, Inc. (ECI) has delivered big ideas and even bigger results. We are an award-winning event marketing partner that designs, produces and manages experiential environments. We do whatever it takes to help our customers grow their business. Period.