Whether you're a seasoned industry veteran or a newcomer to the trade, there's always room to grow in your craft. It's no different for the talented team here at Exhibit Concepts. As part of our new Coaching Collaborative series, we're asking our experts how they like to stay sharp in our ever-evolving world.
From management styles to creative inspiration, and books to podcasts, we're diving into what makes our team tick and sharing those secrets with you.
So, without further ado, here's our inaugural Coaching Collaborative.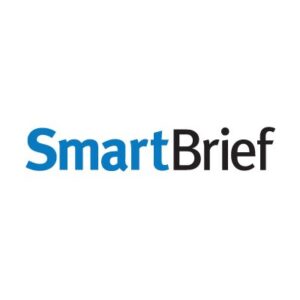 Kelli Glasser | Owner & CEO
Topics: Management, Human Resources
SmartBrief publishes more than 200 e-mail newsletters for more than 6 million subscribers. Topics cover everything from education to healthcare and food to travel. Whether a senior executive or new to a management role, the topics are useful regardless of your experience level. Each newsletter provides several articles specifically curated to the topic. They range from news content to thought leadership pieces and professional development opportunities from industry authors and experts. The newsletter is free but may link to sites that require paid subscriptions.
"Many people at ECI have received from my links to articles I found in an SB, and I have discovered some of my favorite business authors/bloggers/books through these newsletters," says Kelli.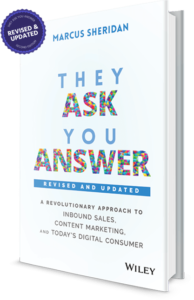 Aaron Scarlata | Account Executive
Topics: Sales, Content Marketing, Digital Media
'They Ask, You Answer' was first published in 2017, but was revised and updated in 2019. In its own words it provides "a revolutionary approach to inbound sales, content marketing, and today's digital consumer." Written by Marcus Sheridan, who the New York Times describes as a ""Web Marketing Guru," the book focuses on selling to buyers in a digital age while challenging the classic sales funnel. 'They Ask, You Answer' takes on social selling and building trust with buyers online and convert those clients into brand advocates.
Aaron says, "This book helped me with my critical thinking and sales skills, and how to use those skills and digital content to address client questions well before they even contact us to learn more." 

Brittani Fehsenfeld | Graphic Designer
Looking to hone your design skills? Look no further than the Photoshop Training Channel on YouTube. With nearly 2 million subscribers and founded, in 2012, the channel hosted by Jesus Ramirez, is one of the leading graphic design forums on the internet. The video tutorials unveil some of the latest and greatest hacks in Photoshop and offers up helpful tips and tricks to speed up workflows.
Brittani says, "I think it's always important as a graphic designer to stay up to date on the latest software we use. Adobe is always coming out with new and easier ways to accomplish designs. Some of these changes are significant and huge time savers." 
Looking for more?
Don't hesitate to reach out to us to discuss your next project.