The Client: The Ford House in Grosse Point Shores, Michigan, is the former home of Edsel and Eleanor Ford. As the only son of Henry Ford, Edsel moved his family into the home in 1928 to provide an escape from their busy life in Detroit. The Ford House sits on an 87-acre estate on the shores of Lake St. Clair. The home, listed on the National Register of Historic Places, opened to the public as a museum following Eleanor Ford's death in 1976.
In 2021, the Ford House opened its first major property expansion in more than 90 years. A 40,000-square-foot visitor center and 17,000-square-foot administration building were added to the far end of the property to welcome visitors to the historic grounds. Included in the new facility were a restaurant, event space, and exhibition galleries.
It was in these galleries that administrators sought to highlight those who made life at the estate work.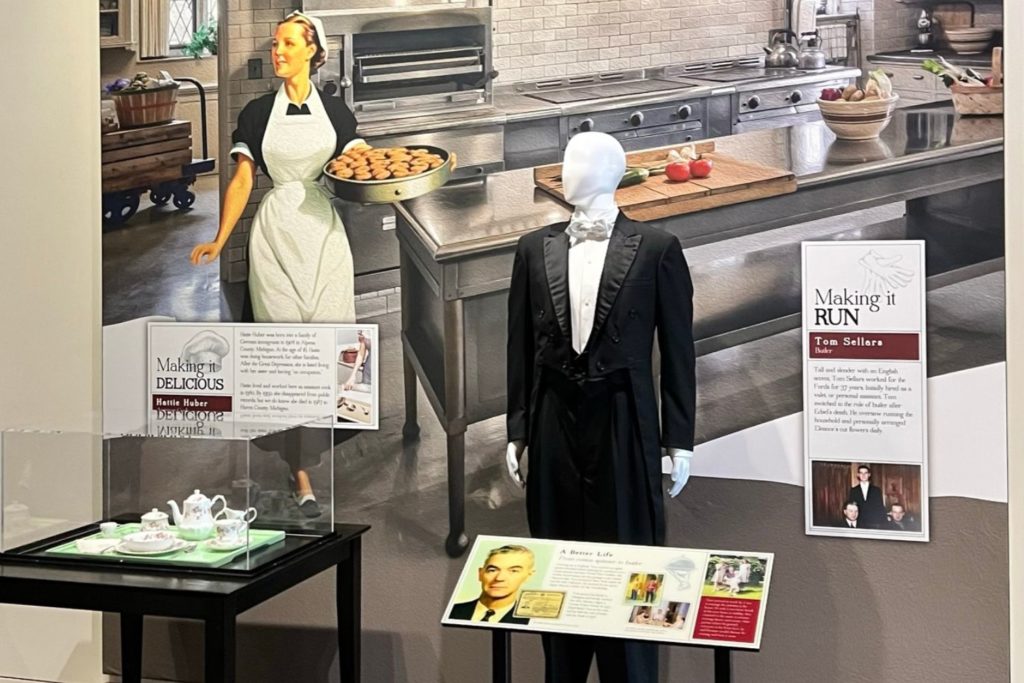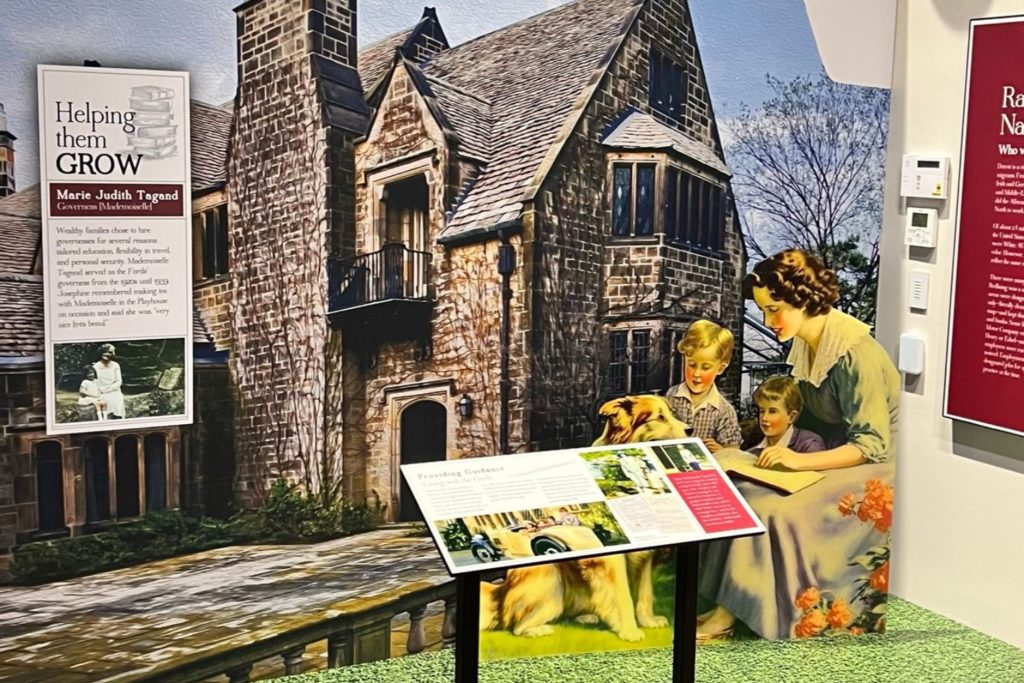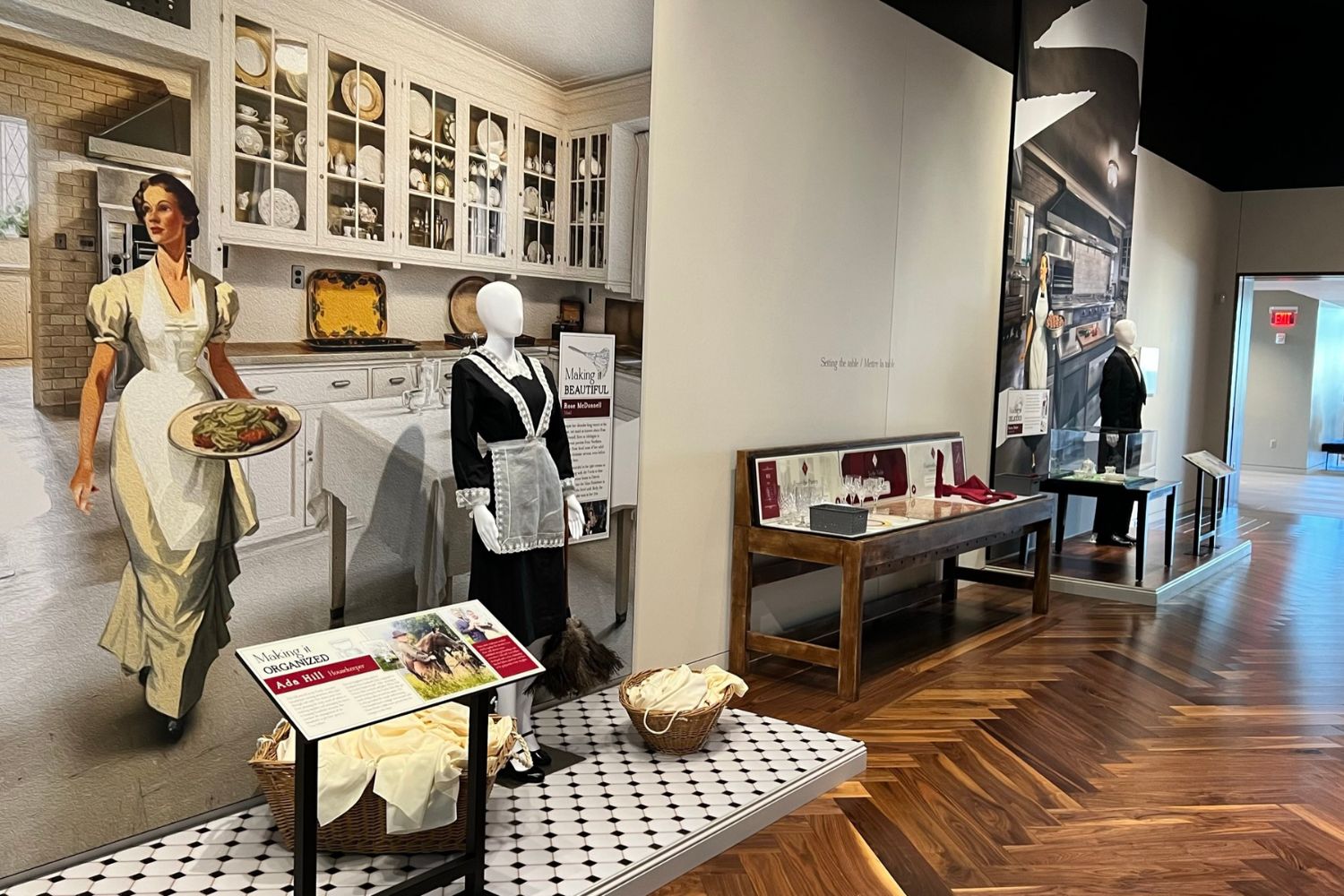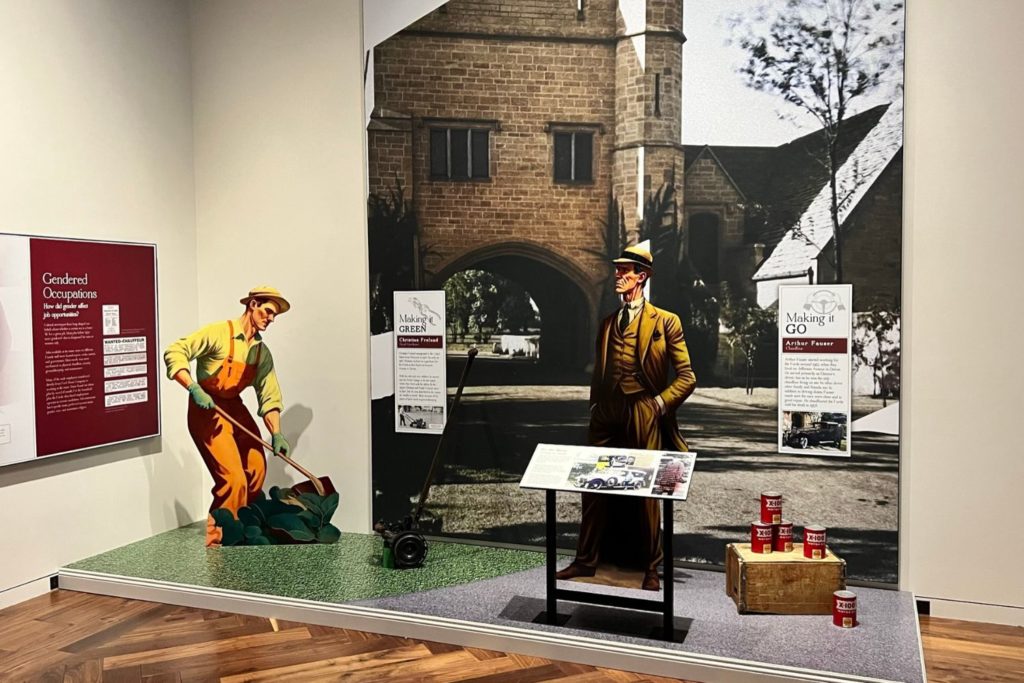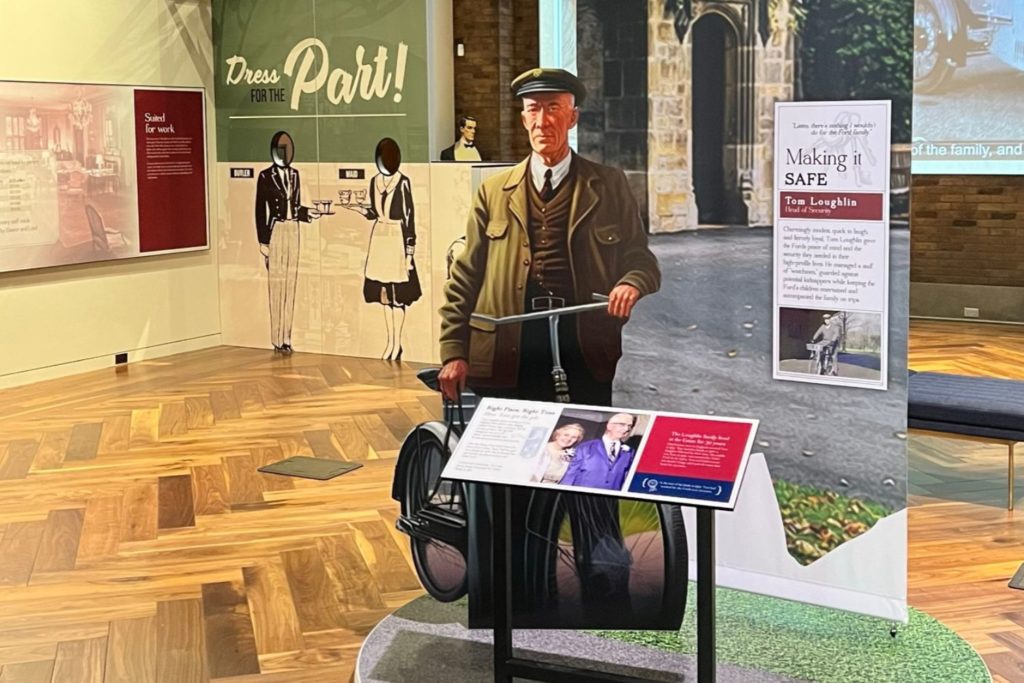 Exhibit Concepts was chosen to design and fabricate the one-of-a-kind gallery. The exhibit, titled "Making It Work," paired classic exhibitry with unique, digital engagements to tell the story of the staff and families that lived alongside the Ford family.
Exhibit Concepts' NEXT Lab team took an active role in curating an immersive and impactful experience for guests. A large, dual-projection A/V display featured a custom-produced video with first-hand accounts from life on the estate. A second digital engagement featured an interactive, rotating storyline that highlighted the everyday dangers facing the family.
In addition to the plethora of interactives, the exhibit also featured custom cabinetry that showcased artifacts and other memorabilia from the estate. Reader rails and other printed graphics further complemented the space and helped deliver the achieved message.
Together, the experiences, stories, narratives, and tales allowed the "Making it Work" exhibit truly hit the mark with both the client and visitors. 
Exhibit Concepts' expertise goes beyond design and build. Our NEXT Lab and creative teams can take complex topics and storylines and create compelling narratives suitable for all audiences. Whether looking for a simple exhibit or a complex digital showcase, Exhibit Concepts is able to understand and offer solutions that can meet modern needs.