The Client: The Edwards Aquifer Authority (EAA) is a regional water management agency tasked with regulating Texas' Edwards Aquifer. The aquifer provides water to more than 2 million people across 8,000 square miles of southern Texas. The goal of the Edwards Aquifer Authority EAA) is to manage, enhance, and protect the aquifer for generations to come. 
To help preserve the aquifer, the Edwards Aquifer Authority (EAA) employs a team of educators to help further their mission. From classrooms to community events, the educators covered hundreds of miles of southern Texas annually to offer an immersive and impactful learning experience. Despite their best efforts, the team lacked a more formal setting to fully showcase the aquifer's importance. As a result, the Edwards Aquifer Authority (EAA) Education Outreach Center (EOC) was created to meet the needs of future generations.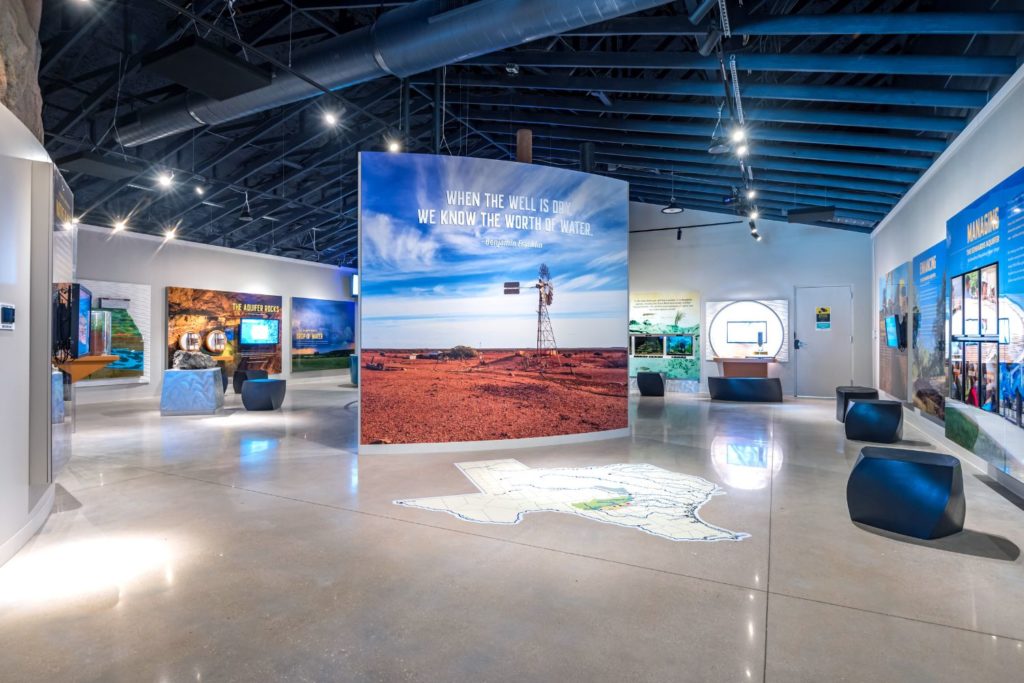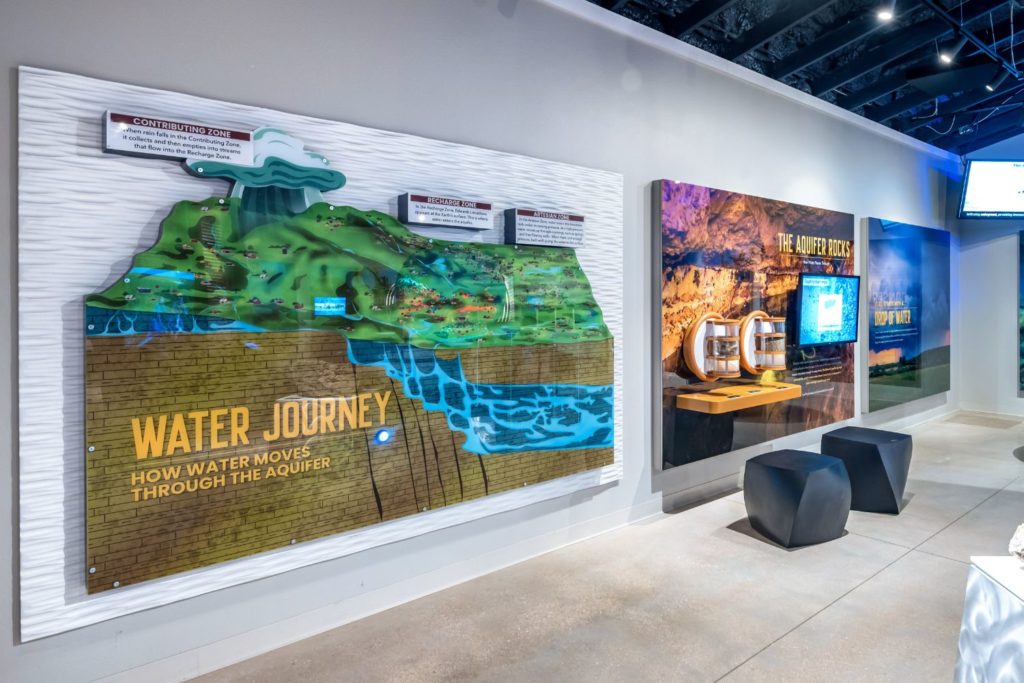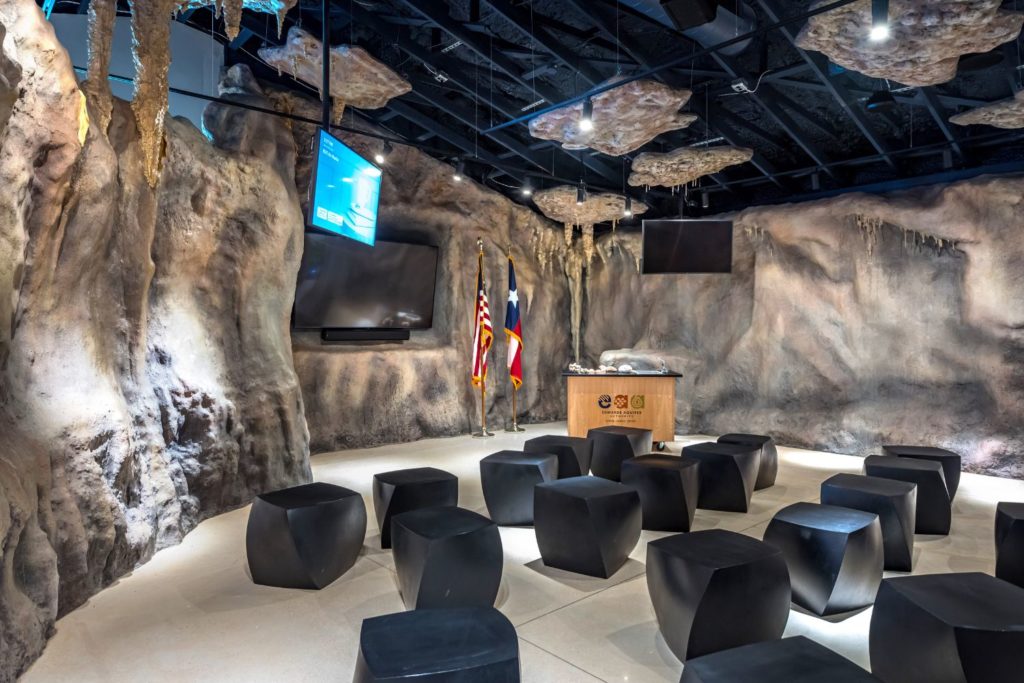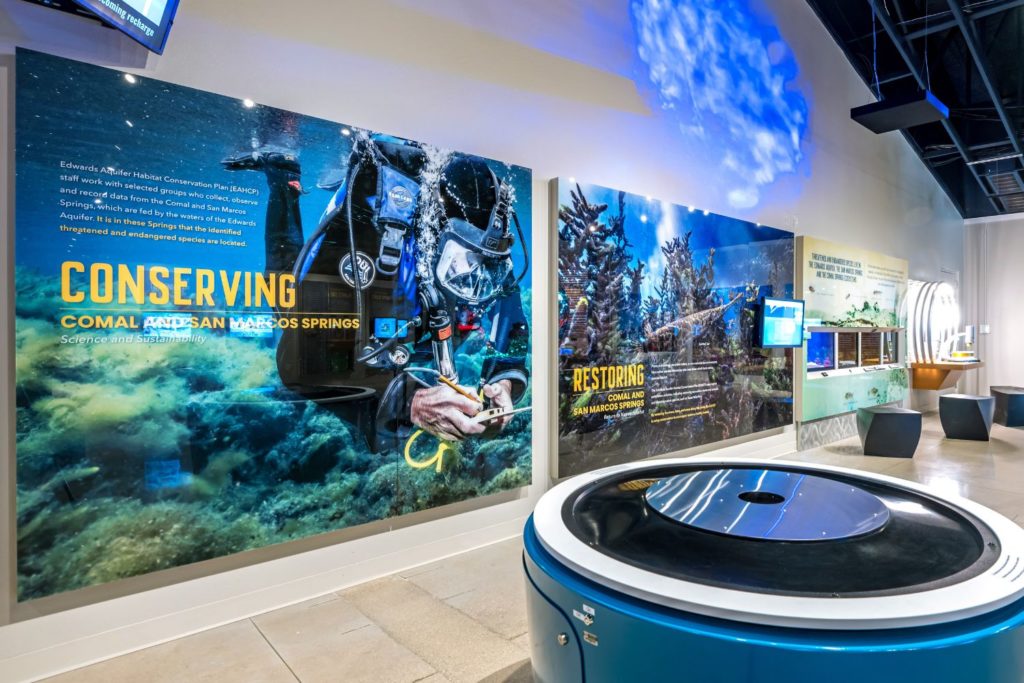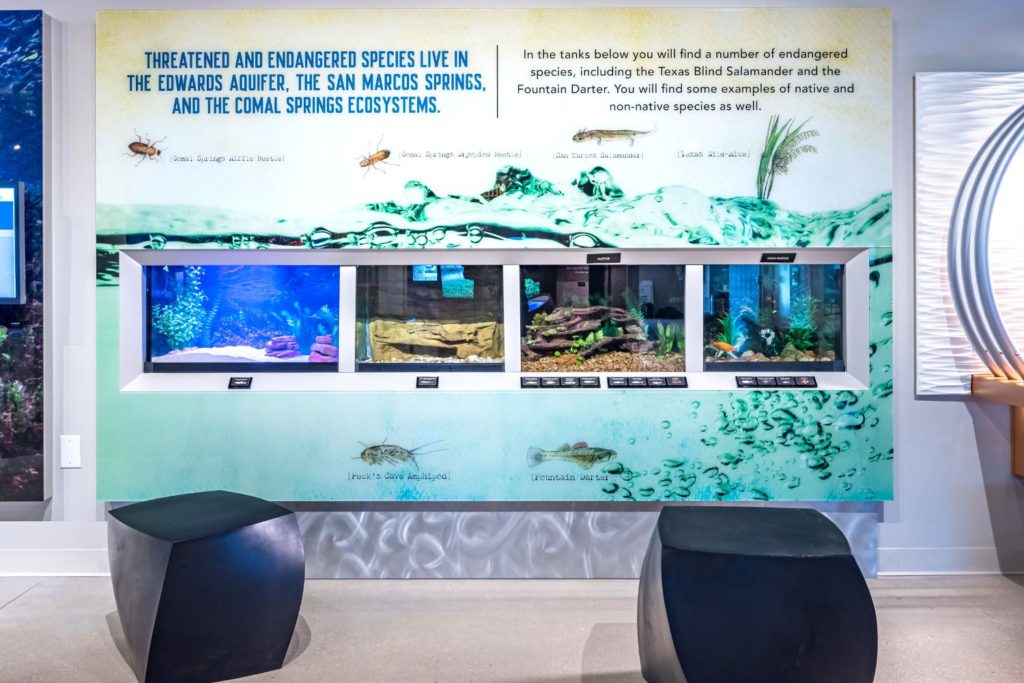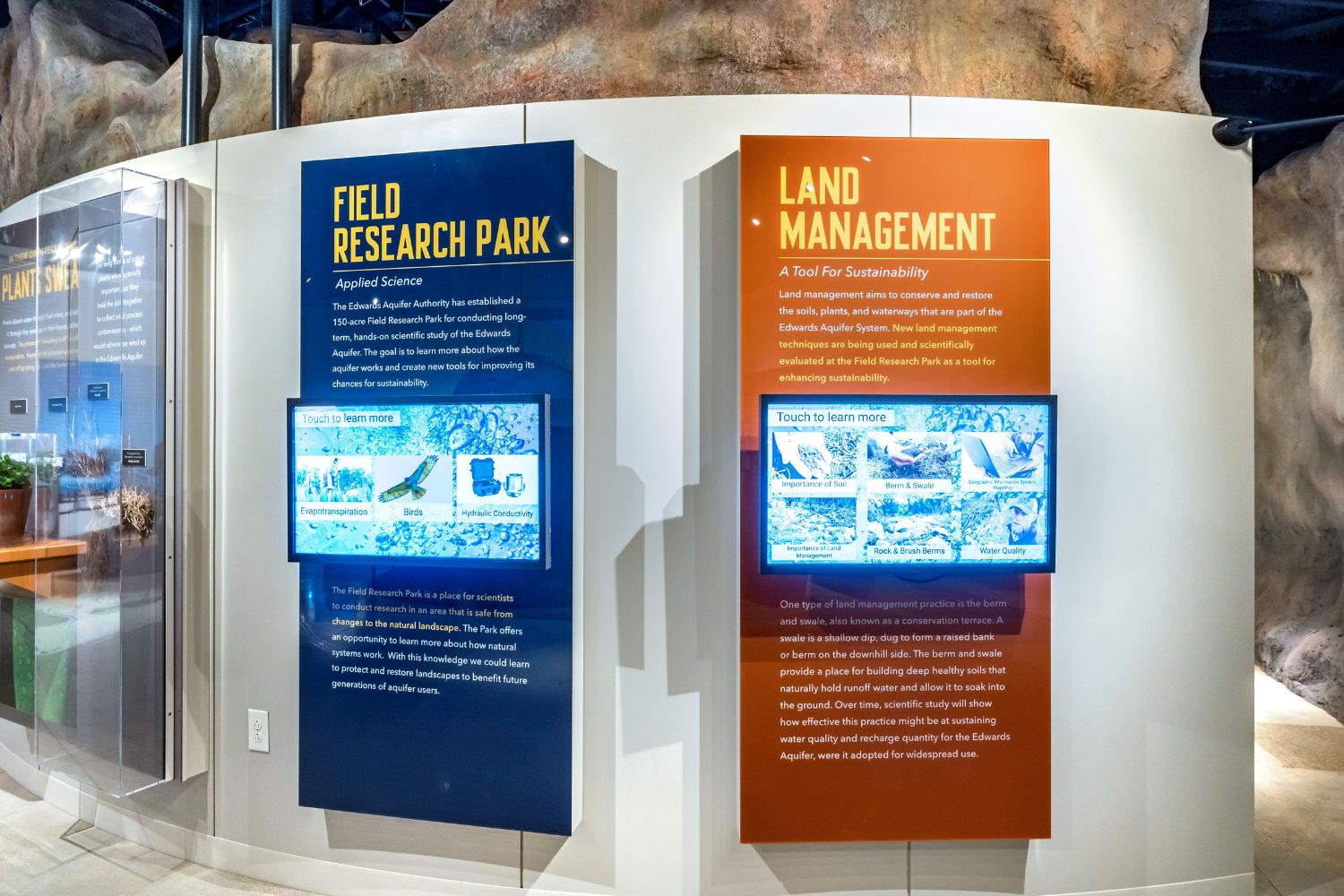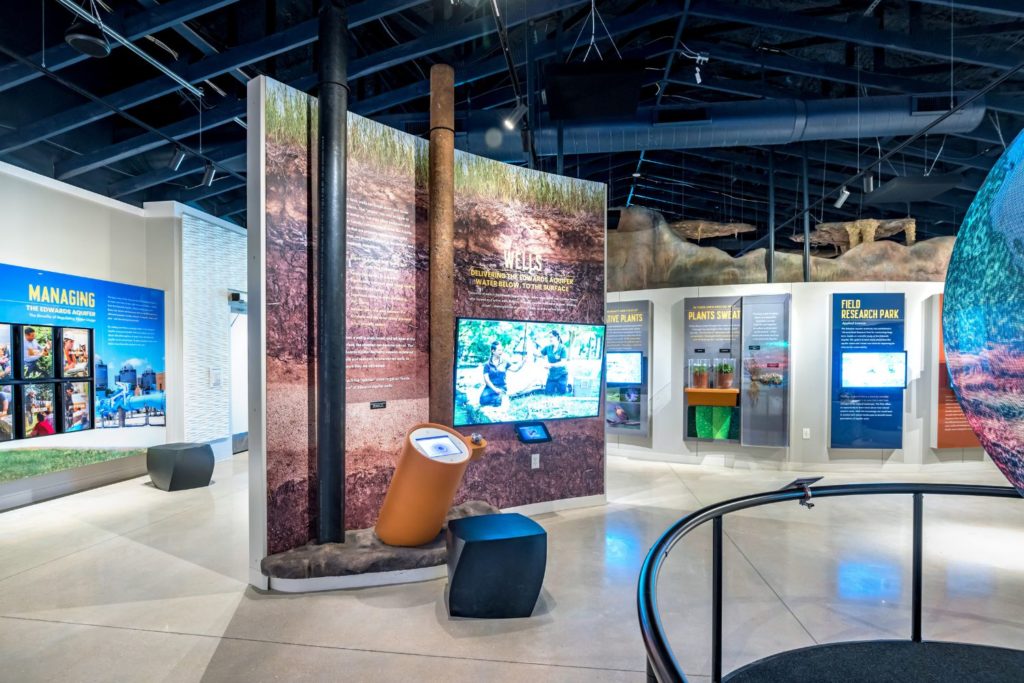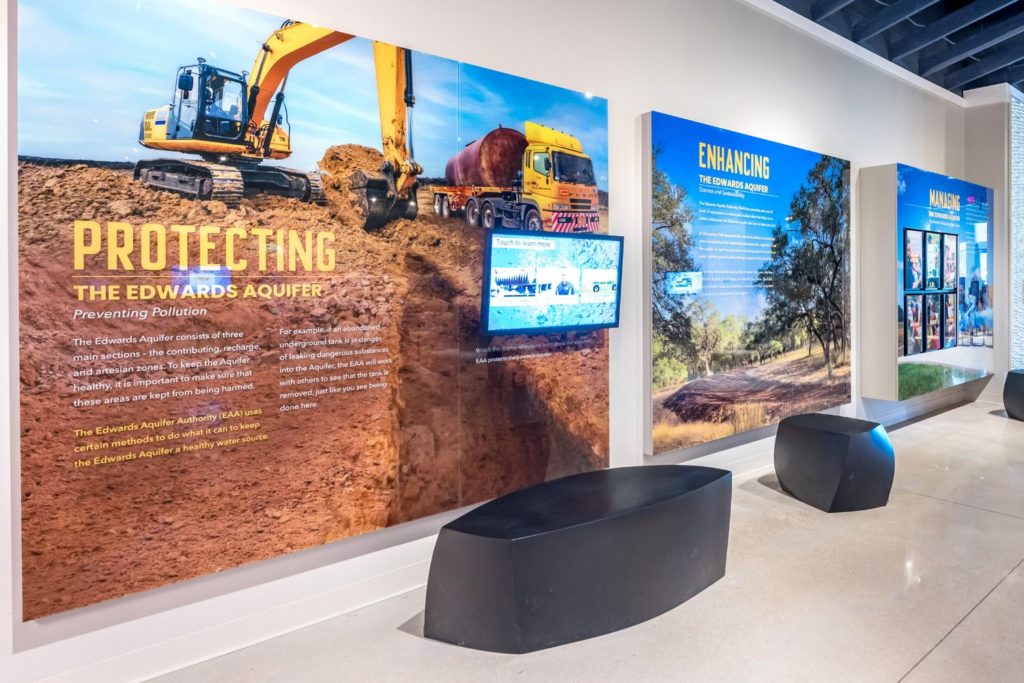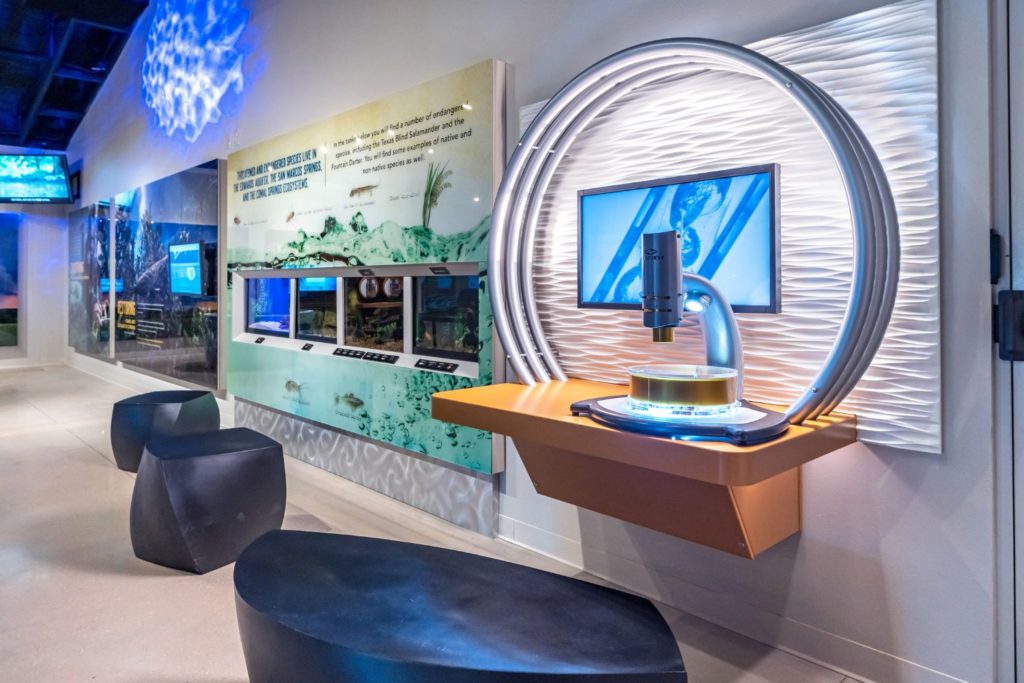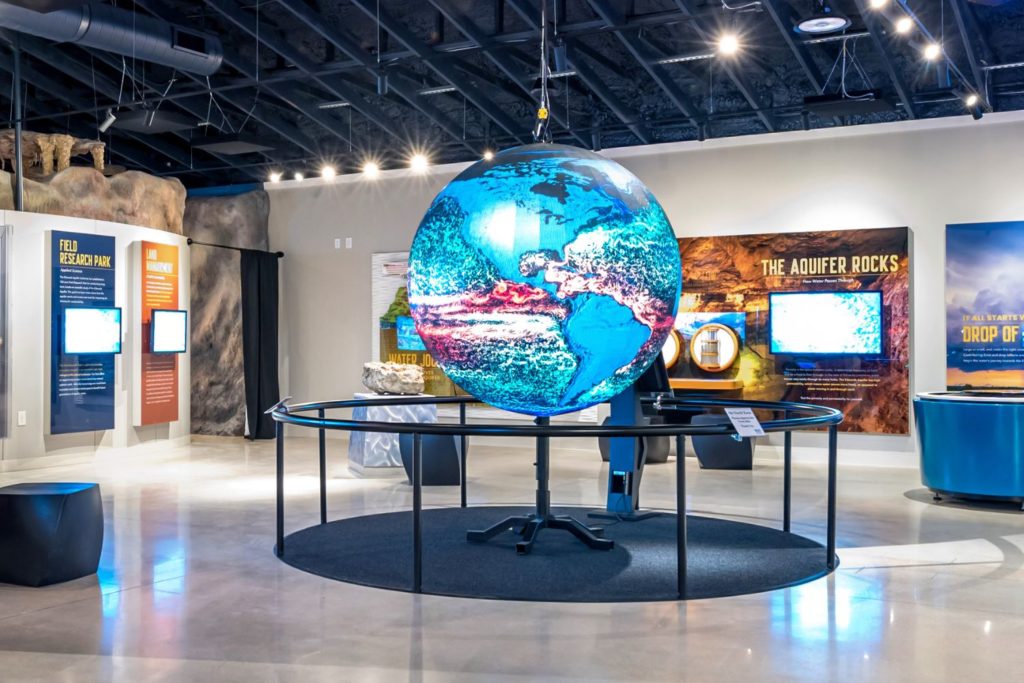 Exhibit Concepts was chosen to help the Education Outreach Center (EOC) become a next generation learning center for water resource management. As part of the Edwards Aquifer Authority, the Education Outreach Center (EOC) serves as a key educational component for those living in the region. Nestled outside of San Antonio, on the EAA Recharge Zone, Exhibit Concepts helped create several engagements designed to ignite curiosity and instill a passion for environmental preservation. The engagements include a cave theater, an endangered species aquarium, an interactive LED globe, and a cloud caster. The immersive engagements, custom-fabricated by Exhibit Concepts, are coupled with colorful informational graphics that touch on the history of the EAA, its role in maintaining life in Texas, and the environmental challenges the aquifer faces today.
Exhibit Concepts prides itself on exceeding expectations. The team becomes a partner and stakeholder committed to the overall success of the project. From initial discovery to design development and custom fabrication to final installation, the Exhibit Concepts team makes every effort to understand client needs. Whatever the goal, Exhibit Concepts is dedicated to making the story unforgettable.