The power of a strong partnership
The Client: The National Museum of the Pacific War is dedicated to all those who served in the Pacific War and includes some of the most notable aspects and events of WWII in the Pacific.

From the Client:
"We are ecstatic about this. Just walking into those galleries…seeing what's been accomplished between the two parties: the Museum and Exhibit Concepts…it's almost beyond words.
Exhibit Concepts really took our ideas and just blew us out of the water with what they accomplished."
– Rorie Cartier, Museum Director
The Need
The National Museum of the Pacific War wanted to expand the museum to create the Admiral Nimitz Gallery, dedicated to the legacy of Fleet Admiral Chester Nimitz.
The Solution
Exhibit Concepts has worked with the National Museum of the Pacific War for over a decade, first helping the museum to expand the George H. W. Bush Gallery in 2009, fabricating the Pacific Combat Zone in 2017, and most recently fabricating the displays for the recently opened Admiral Nimitz Gallery.
That long-standing relationship between Exhibit Concepts and the Admiral Nimitz Foundation was absolutely vital in continuing to tell the story at the museum, named the fifth-best history museum in the United States in 2020 by USA Today readers. That relationship extends to the design firm DG Studios and Boston Productions, partners for all phases of the museum's expansion.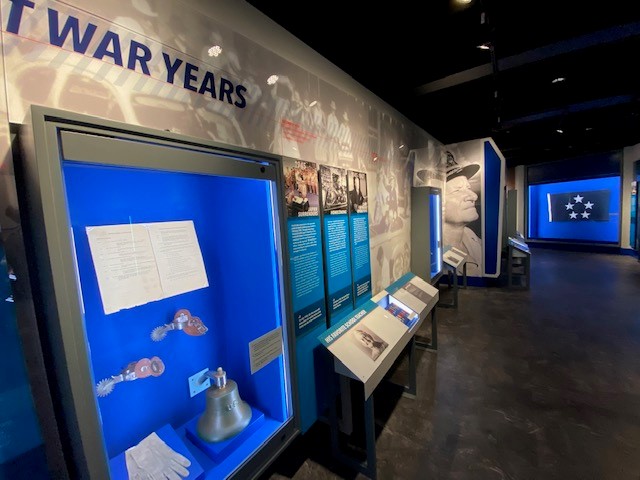 No one succeeds alone. A strong partnership, along with shared trust, is the key to achievement. The Nimitz Gallery and the National Museum of the Pacific War tell the story of heroes. These are tales of courage and bravery that remind us all that we need each other, and we need to preserve these stories now, more than ever.