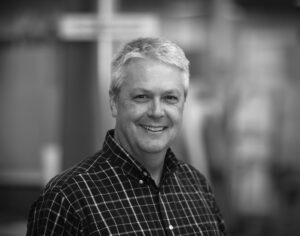 Exhibit Concepts, INC. (ECI) has named Daniel Arnold, Project Management Director. Arnold is responsible for developing and refining processes, overseeing the project management team, identifying and correcting operational inefficiencies, and fostering a culture of excellence and integrity.
"I'm very excited to join Exhibit Concepts during this period of growth," said Arnold. "For the past 20 years, I've been a part of three start-ups and I really love developing people and teams. While Exhibit Concepts has been around for 40 years, it's somewhat in a start-up phase as they evolve with the industry and I'm thrilled to join the team and ultimately help further the business."
Prior to joining Exhibit Concepts, Arnold served on active duty with the US Navy for four years and was deployed to Operation Desert Shield in August of 1990. Following his service in the military, Arnold attended Seminary at the Trinity Evangelical Divinity School in Deerfield, Illinois and received his Masters of Divinity and during that timeframe, also worked part-time as an electrician. For 10 years, Arnold managed his own electrical contracting company, Arnold Electric, Inc.
Arnold later moved to Branson, Missouri to manage the newly opened Sight and Sound Theaters, Inc. where he oversaw all back-of-house functions. After six years, Arnold moved to Oklahoma City, Oklahoma and joined the Museum of the Bible, Inc. as the Director of Exhibits where he was responsible for the end-to-end design, build, and installation of traveling domestic exhibitions ranging from 500 – 35,000 sq.ft. During his tenure, Arnold also managed global exhibitions and traveled extensively to take exhibits to Israel, The Vatican, Germany, Argentina, and Cuba.
At home, Arnold enjoys gardening with his wife, fishing, reading books on great leadership that will sharpen and challenge him, and spending time with his two children. Arnold also sits on the Board of Directors for the non-profit, Gospel Justice Initiative, Inc. in Elgin, Illinois where Exhibit Concepts' second location resides.
Arnold earned a Bachelor's degree in History with a minor in Comparative Literature from West Chester University in West Chester, Pennsylvania.