Like so many during the COVID quarantine, I have spent many hours streaming and binging television and movie content. And while I miss the shared experience and spontaneity of live events, I am grateful for the original content on services like Hulu and Amazon Prime and for the availability of old television series and movie favorites. And for exclusive events such as the original Broadway production of Hamilton.
I find myself humming many of the iconic songs from this musical, but, to me, one line from Yorktown captures the roller coaster that is 2020…"The world turned upside down." On a personal level as a wife, mother, daughter, sister, neighbor and friend, 2020 feels like the world turned upside down. Two of my children are in college. Instead of being away at school, they are living and studying at home. We couldn't have a high school graduation party for my daughter.  
On a professional level, there has been a seismic shift for sales and marketing professionals within our industry. When conferences and events started postponing or canceling in early and mid-March, the initial reaction of many was that this was a temporary pause and would only affect March and maybe April plans; we'd be back on the road in June—no problem. But then more and more companies implemented travel restrictions. And many states closed schools, churches, restaurants, sporting events and imposed lockdowns on all but the most essential activities. Sales and Marketing teams that relied on face-to-face meetings and events were in limbo. It felt (and still does) as if the world had, indeed, turned upside down. 
But after the initial shock came the realization that while things are different and, in many ways, more difficult, there are creative ways for sales and marketing teams to move forward. Business goals didn't go away. Just as the lyrics in Yorktown conveyed, given the situation we must shift our approach to achieve our goals. And I don't mean just flooding the market with emails and webinars. 
Creative and resilient marketers are thinking beyond the booth to other ways to foster connections.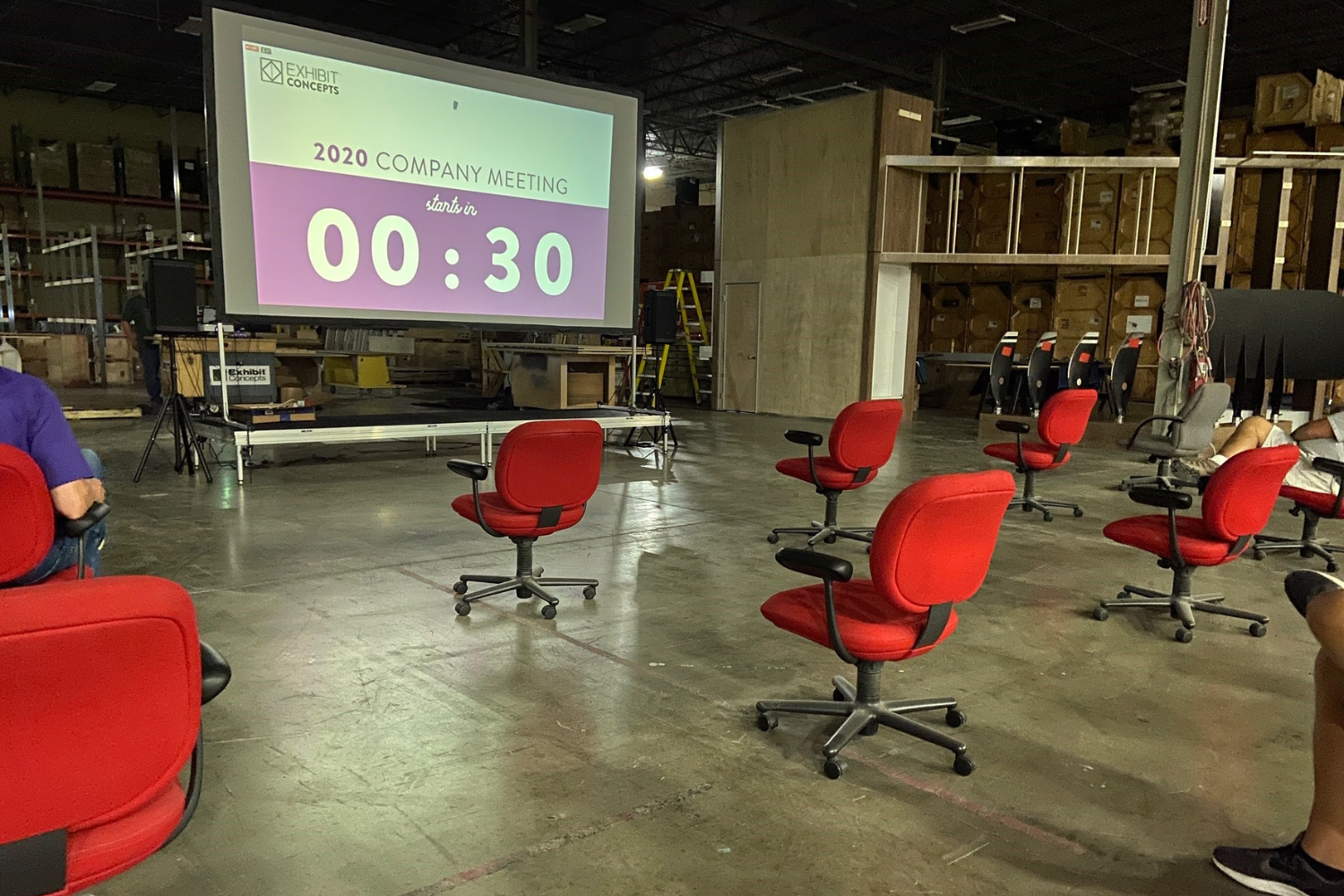 Connections Happen HERE – Your facility – be it a headquarters building, manufacturing plant or regional sales office – can be a great platform to communicate your brand identity. And for those with showrooms, briefing centers, or similar, the purpose of the space is to advance the sale. Take a fresh look to evaluate if the space is a true reflection of your brand for our post-COVID climate. Can you safely entertain guests? Can you safely conduct business? Are interim solutions such as virtual tours in order? If your company has implemented temporary solutions (e.g. installing plexiglass barriers or removing chairs from conference rooms) does the result reflect your brand? Are you prepared to keep these solutions indefinitely?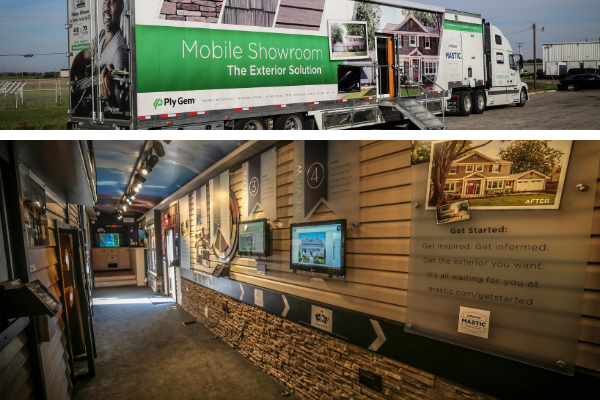 Connections Happen THERE – Taking an experience on the road. With travel restrictions and other concerns, your audience may not be able to travel to you. There are several ways you can go to them. Consider transforming a van, box truck or trailer into a traveling product demo showroom. Are there locations where a small pop-up experience makes sense? And we know that eventually major cities will become destinations again, convention centers will open their halls, and events will happen—so when that time comes, are you prepared to meet your target audience? 
Connections Happen ANYWHERE – Virtual, digital, online is a safe and logical way to reach your audience wherever they are. But the thing is, everyone is going virtual. So, how do effectively reach your audience to make a lasting impression? How do you create an engaging and unforgettable experience online? How do you stand out when all your competitors are doing the same thing? Often the initial approach is to try and replicate the conference and trade show experience online. If the in-person event was scheduled for three days, then logic says that the virtual event should also be three days. Maybe, but probably not. The key to a successful online event is to focus on your goals and audience personas and bring together the right technology, tools and strategy.  
There is no doubt about it, the repercussions of the global pandemic have turned the world upside down for all of us. It's tempting to stay in our comfort zone and wait for the return of trade shows and conferences. Or, we can use this as an opportunity to think of new and creative ways to reach our audiences; making your brand unforgettable — here, there and anywhere.